Fans eagerly anticipate the release date, and the upcoming GTA 6 is no exception. Grand Theft Auto (GTA) is one of the world's most popular video game franchises, known for its open-world gameplay, immersive stories, and vibrant virtual worlds. 
 As Rockstar Games, the developer of GTA, has been tight-lipped about the game's details, fans eagerly speculate about the release date and what they can expect from the highly anticipated game.
GTA 6 Release Date Speculation
There has been no official announcement regarding the GTA 6 release date. Since the release of GTA V in 2013, fans have been eagerly awaiting news about the next installment in the series. However, Rockstar Games has kept details about GTA 6 under wraps.
Speculation and rumors abound in the gaming community, with fans eagerly trying to decipher clues or hints from Rockstar Games or industry insiders.
Some rumors suggest that GTA 6 might be released in 2024, while others believe it could take longer to complete the game due to the complexity and scale of Rockstar Games' projects. It is also possible that the latest installment may be delayed till 2025. 
What Rockstar Games Say About GTA 6 Release
In February 2022, Rockstar Games, the developer of the Grand Theft Auto franchise, confirmed that they were actively working on the next entry in the series through an official Newswire post. Although the post was primarily intended to announce community updates around GTA V, it concluded with a subtle hint about the franchise's future.
In June 2022, Rockstar Games released an official statement declaring that they are dedicating all their resources to the development of GTA VI, demonstrating their commitment to the franchise. As a result of this announcement, their other projects, such as the GTA 4 and Red Dead Redemption remaster, have been put on hold until further notice.
News From Twitter About GTA 6 Release Date
JUST IN: Take-Two has teased the release date of GTA 6 to be as soon as next year, stating "In Fiscal 2025 (April 2024 – March 2025), we expect to launch several groundbreaking titles that will set new standards in our industry and generate over $8 billion in revenue." pic.twitter.com/ihEge2zfDr

— GTA 6 Trailer Countdown ⏳ (@GTAVI_Countdown) May 17, 2023
The COVID-19 pandemic has also impacted the gaming industry, with many developers facing challenges in game development and release timelines. However, until there is an official announcement from Rockstar Games, the exact release date of GTA 6 remains uncertain.
What Fans Can Expect from GTA 6:
Despite the lack of official information, fans have been eagerly speculating what they can expect from GTA 6 based on their experiences with previous games in the series and industry trends. Here are some of the potential features and improvements that fans are hoping to see in GTA 6:
A New Location:  
GTA games are known for their open-world environments that allow players to explore and interact with a virtual city. Fans are excited to see what new location Rockstar Games will create for GTA 6, with rumors suggesting a return to Vice City, a fictional version of Miami, or a new international setting.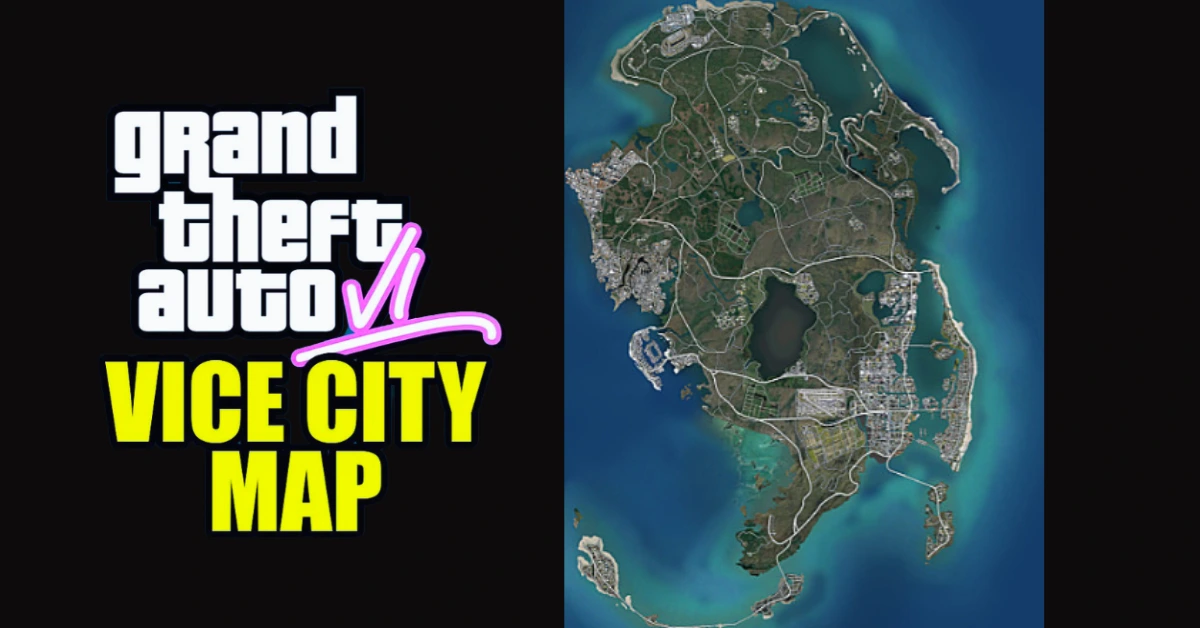 Enhanced Graphics and Realism:
As technology advances, fans expect GTA 6 to push the boundaries of graphics and realism. Improved graphics, physics, and animations can create a more immersive and realistic gaming experience, making the virtual world of GTA 6 come alive in unprecedented ways.
Expanded Gameplay Mechanics:
GTA games are known for their diverse gameplay mechanics, ranging from driving, shooting, and exploring to engaging in various criminal activities. Fans hope for even more depth and complexity in gameplay mechanics, including enhanced AI, more realistic NPC interactions, and expanded customization options for characters and vehicles.
Engaging Story and Characters:
One of the hallmarks of the GTA series is its rich storytelling and memorable characters. Fans eagerly anticipate a new story with engaging characters, intriguing plot twists, and complex narratives that challenge players' moral choices.
Robust Multiplayer Features:
GTA V introduced a popular online multiplayer mode called Grand Theft Auto Online, which allows players to connect with friends and participate in various online activities. Fans are hoping for an expanded and improved multiplayer experience in GTA 6, with new features, missions, and opportunities for social interaction.
Continued Support and Updates:
GTA games are known for their long-term support and updates, with Rockstar Games frequently releasing new content and patches to keep the game fresh and engaging. Fans expect GTA 6 to continue this trend, with regular updates and post-launch content to keep players engaged for years.
Exploring the Leaks and Speculations Surrounding GTA 6
On September 18, 2022, Rockstar Games experienced a significant data breach, resulting in the leak of over 90 gameplay videos and pieces of the source code for GTA 6 to the public. As a result, it was anticipated that the game's release date could be significantly delayed, potentially by months or even years.
Your curiosity is met with Rockstar's official statement acknowledging the breach: "We recently suffered a network intrusion in which an unauthorized third party illegally accessed and downloaded confidential information from our systems, including early development footage for the next Grand Theft Auto."
"We are extremely disappointed to have any details of our next game shared with you all in this way," the Rockstar statement continues. 
"We will update everyone again soon and will properly introduce you to this next game when it's ready. We want to thank everyone for their ongoing support through this situation." 
Leaked Information About Setting
One of the most significant leaks surrounding GTA 6 is its alleged setting. According to various sources, the game is rumored to be set in Vice City, a fictional city based in Miami, Florida. This setting would be a throwback to GTA: Vice City, released in 2002 and set in the exact location.
The leaked information suggests that players will once again be able to explore the neon-lit streets of Vice City, with its iconic beaches, art deco architecture, and vibrant nightlife.
Leaks About Multiple Playable Characters in GTA 6
Another intriguing leak is the possibility of multiple playable characters. GTA 5 introduced the concept of playing as three different protagonists, and it appears that GTA 6 might take this idea even further.
Leaked information suggests players can control multiple characters with unique storylines and abilities. This could add a new layer of complexity to the gameplay and provide players with diverse perspectives on the game's narrative.
According to reports, GTA 6 will feature a female protagonist named Lucia, who will accompany a closely related male lead named Jason. This marks the first time in GTA's history that players will have the opportunity to play as a female character.
Additionally, including two main characters suggests that the story will likely follow their joint progression.
According to a report by Bloomberg, the playable female character in GTA 6 is rumored to be a Latina, and a male lead character will accompany her. The couple's dynamic is expected to be similar to that of Bonnie and Clyde, the infamous American criminal couple known for their bank robberies. As a result, the characters will likely work together throughout the storyline and may even share an inventory.
This claim is supported by leaked gameplay footage of GTA 6 from September 2022, featuring female and male characters. Additional leaked clips show gameplay from both character perspectives, suggesting the presence of a switching system that may be even faster than the one in GTA 5.
The Leaked Details About the Gameplay Mechanics in GTA 6
GTA 6 is also generating excitement among fans. It is speculated that the game will feature a more realistic and immersive open-world experience with enhanced graphics, physics, and mechanics.
There are rumors of an improved AI system, with non-playable characters (NPCs) having more realistic behaviors and reactions to the player's actions. Rockstar has implemented new gameplay mechanics in GTA 6, such as the ability to carry bodies and the option to crawl and go prone instead of just crouching.
Unique items like painkillers, picks, and USB drives have also been introduced. However, some features from previous iterations have been carried over, including the weapon wheel from GTA V, which slows down time during selection.
Leaks also suggest that the game may introduce new features such as a dynamic weather system, realistic vehicle damage, and improved police AI, making the gameplay even more immersive and challenging.
New Weapons and Inventory Of GTA 6
According to the latest speculations and leaks, the following weapons are expected to be available for use in GTA 6:
As with previous games in the franchise, we anticipate that most of the weapons from GTA 5 will make a comeback in GTA 6. However, according to users who have viewed the leaked videos, new weapons may be in the game, such as a torch, speargun, golf ball, tracker jammer, pool cue, and specialized golf sticks.
Additionally, some social media users have reported that the leaked footage shows the ability to shoot while swimming, a new feature for the franchise. However, this feature may be limited to pistols only, similar to how it was in Modern Warfare 2.
Leaks Regarding The Game's Story In GTA 6
Apart from gameplay details, there have been leaks regarding the game's story and characters. Some leaks suggest the game will have a more grounded and mature storyline, focusing on character development and complex moral choices.
There are rumors of a female protagonist, which would be a first for the GTA series, and could potentially bring a fresh perspective to the game's narrative. The leaked information also suggests that the game may touch on contemporary social issues, such as politics, corruption, and the criminal underworld, providing a thought-provoking and immersive storytelling experience.
Assuming no major development setbacks, it is highly probable that GTA 6 will become one of the most monumental games upon its release. The preliminary gameplay footage that has been revealed, along with leaked map information, suggests that Rockstar's latest creation could be their most daring and impressive game yet.
GTA 6 Leak Reveals 11 Cities and Towns in the Most Immersive Gaming World Yet!
Note:- However, it's important to note that Rockstar Games has not confirmed or denied any of these leaked details, and the final product may differ from the rumors and speculations.
Leaks can often be inaccurate, incomplete, or deliberately misleading and should be taken with caution until the launch of the game.
Is GTA 6 Coming With Multiplayer Online Mode?
Given the massive success of the current GTA Online multiplayer game, which is based on GTA V, it is highly likely that GTA 6 will also have an online multiplayer mode.
In addition to speculation, several job listings on Rockstar Games' website have mentioned "online" gameplay in their descriptions, suggesting that the company is actively developing potential online multiplayer content for GTA 6.
However, it is also possible that this could refer to new content for GTA 5 Online, although this is unlikely given the current team's workload.
Can GTA 6 Will Surpass The GTA 5's Success 
Considering the significant growth of the video game industry in the last decade, it is highly probable that GTA 6 will surpass GTA 5's record of selling $1 billion in just three days, making it the fastest-selling game in history, unless any unforeseen disasters occur.
Although GTA 5 is an exceptional game within the franchise, GTA 6's long-term prospects could outperform it. Despite this, given the immense anticipation surrounding GTA 6, it is difficult to predict its success, and it would be unwise to underestimate its potential.
GTA 6 map vs GTA 5: Rockstar Leaks Potential GTA 6 Map Size Compared to GTA 5
Take A Look At September 2022 Leaks Of GTA 6
Please note:- All the information in this section has been sourced from social media posts circulating the primary GTA 6 information of the September 2022 data leak. We do not have access to the leaked material, so we advise readers to take all the speculated features with a grain of salt and to respect the developers by not downloading or resharing the leaked material. 
⠂ According to leaked clips, there are references to Vice City in GTA 6, such as cop cars with VCPD (Vice City Police Department) on them and a metro train with Vice City written its side.
⠂ To support the game's highly interactive world, a feature similar to Red Dead Redemption 2's "eagle eye" may be included in GTA 6, allowing players to see all interactable spots in a specific location.
⠂ GTA 6 is also expected to expand on the mobile phone and internet system from GTA 5, with leaked footage showing a WhatUp! Messenger notification. This could potentially lead to chat-based communication between characters or online players.
⠂ In terms of movement, leaked footage supposedly features crawling animations, crouching, and taking cover. The ability to go prone and crawl is an entirely new addition to the franchise.
⠂ Finally, Twitter users have noted that NPC movement in GTA 6 feels more natural, similar to the physics engine in GTA 4. However, whether GTA 6 uses the same physics engine or has developed a new one is unclear.
You Can Also Go For:-
• GTA 6 Release Date Hinted in Recent Update
• Mortal Kombat 1 Release Date: The 2023 Remastered Edition – A Classic Reborn
• Cyberpunk 2077: Phantom Liberty Expansion Release Date Speculation
• Genshin Impact 3.7 Official Release Date, Time and Maintenance Details Revealed!
Conclusion
As fans eagerly await the release of GTA 6, speculation and excitement continues to build. While the exact release date remains unknown, fans eagerly anticipate new features, enhanced graphics, engaging storytelling, and improved gameplay mechanics.