While Rockstar Games' infamous GTA 6 leak videos from September 18, 2022, provided players a sneak peek of the next game, a new purportedly leaked video depicting police AI in action has appeared online.
The video was posted on Twitter by GTA 6 SPAM (@Goldenaltzay), which instantly went viral and had over 23,000 views. In the video, a police officer can be seen firing a gun at Lucia to show off their fighting prowess.
Even though the game company has not officially confirmed or denied the claim, community members are confident it is true because the clip resembles earlier leaked recordings.
GTA 6 Leaked Video Reveals Revolutionary Police AI System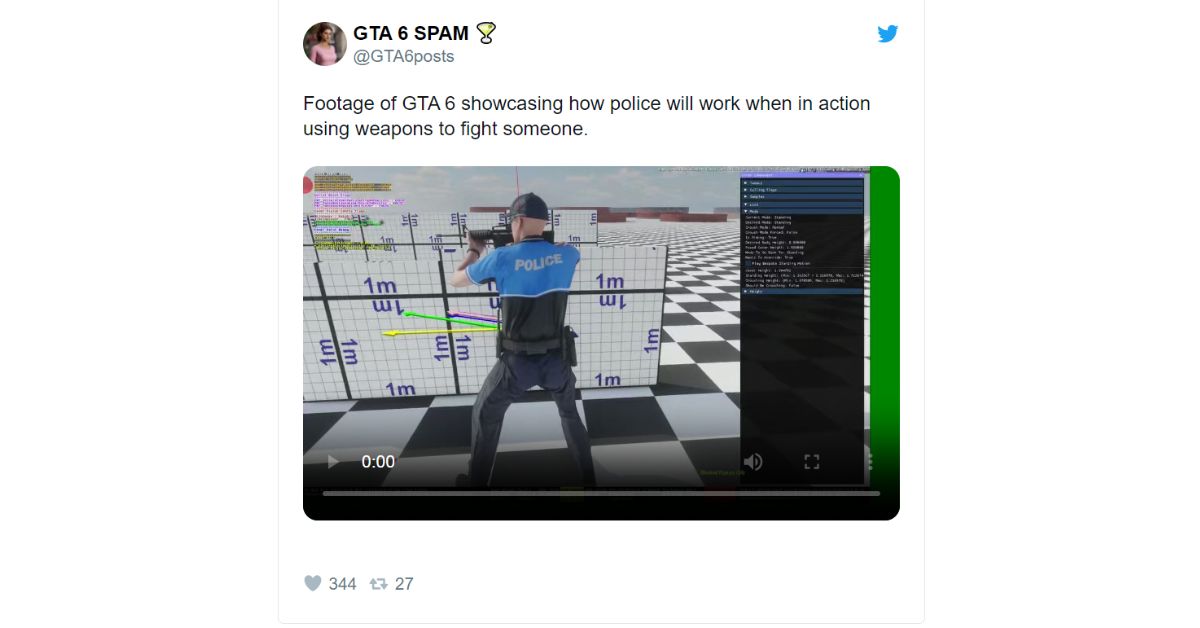 On May 8, 2023, the Twitter user allegedly shared a GTA 6 video showing how police officers will respond to enemies using weapons. The 51-second movie depicts a police officer firing a Service Carbine at Lucia from various angles while sporting a uniform inspired by Vice City.
The policeman moves back and forth horizontally while attempting to harm the female protagonist. Despite starting out standing, the cop gradually crouched, kneeled, and crouched until standing again. It should be noticed that the officers' AI adjusted their position to the enemy's distance.
The cop tries to hide as they get closer to Lucia, as seen in the leaked GTA 6 video and then resumes his normal stance once they are out of her reach. Since police officers in Grand Theft Auto 5 typically try to flee the situation whether or not you attack them, many assert this is a novel method.
On the other hand, in the upcoming, unnamed Grand Theft Auto game, police officers might be more hostile and attack players until they pass out or are caught. In the previously released footage, it was also seen how the upgraded wanted level system in the upcoming game uses a countdown period for the arrival of cops rather than spawning them randomly in any area.
Here you can find out some latest news about GTA 6:
Some users have also noted that the new cop AI is comparable to that in Grand Theft Auto 4 and that Rockstar Games might include a more developed and improved version in the gameplay of Grand Theft Auto 6.