Due to the fact that the Los Santos Drug Wars update for GTA Online was only released a few days ago, you shouldn't anticipate anything from this update other than bug patches. Check out the latest additions to Grand Theft Auto V in the patch notes on December 16 here.
Patch Notes for Grand Theft Auto V Update 1.004.001 | Grand Theft Auto V on December 16 Notes on the Patch: The official patch notes for what Rockstar Games refers to as version 1.65 have been made public. And indeed, it has been verified that this patch is only compatible with consoles of the next generation. Game Stability and Performance [on the 16th of December, 2022].
ScriptHookV has been updated to support the latest game patch. Grab it here: https://t.co/4WnCWk2T3y

— Grand Theft Updates (@SHVUpdates) December 18, 2022
GTA V Patch Update Released for Next Generation Platforms
Fixed a number of crashes that were occurring in both GTA Online and GTA V. The latest version of Rockstar Games' titles has not yet been updated with any patch notes or recognition from the developer. We are also keeping an eye out for adjustments that have been made by the community, and we will update the article as soon as we see anything concrete in this regard.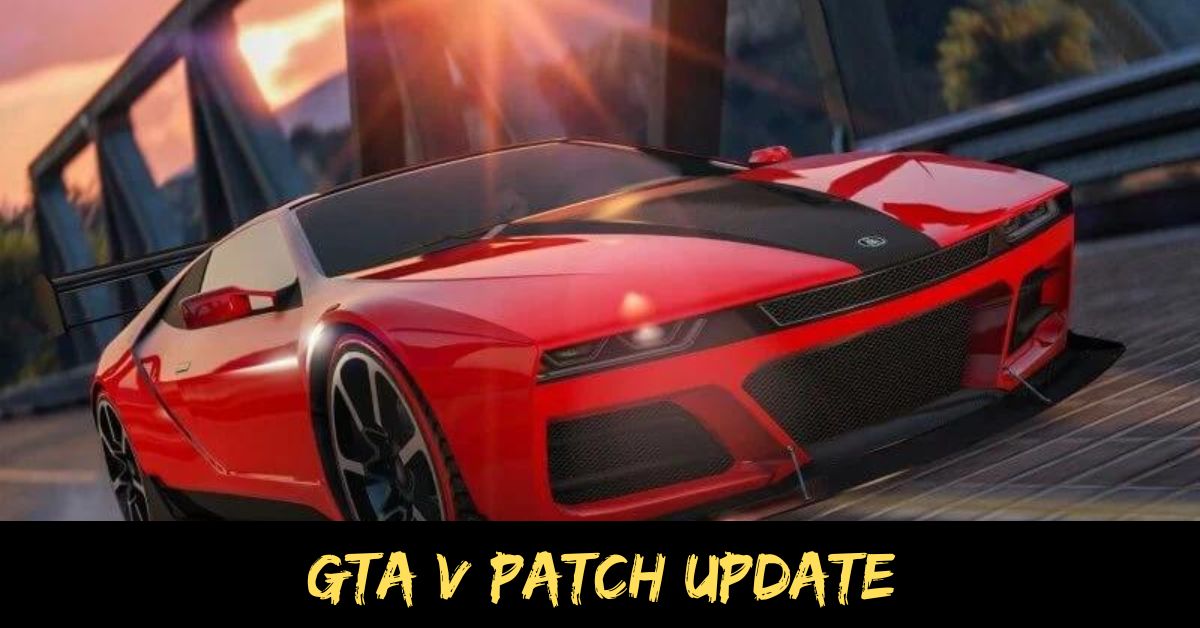 There is a good chance that this patch may address several issues related to the content found in Los Santos, and we are keeping our fingers crossed that the developer will publish the official changelog within the next day.
The same as before, if any player discovers something, they should mention it in the comments section below so that the rest of the players can be aware of it.
RAGE Plugin Hook has been updated to fix a few crashing issues when plugins tried to use vehicle gadgets. You may grab it bundled with LSPDFR here: https://t.co/lgqKxLigyw

— Grand Theft Updates (@SHVUpdates) December 18, 2022
I just loaded into #GTAOnline and this happened❓… pic.twitter.com/PDkBf2gbyt

— GTA News 🔴 RockstarINTEL.com (@GTAonlineNews) January 13, 2023
Frequently asked questions
What is the latest update of GTA V?
New female hairstyles. 39 unisex tattoos added…
Vehicles:
Overflow Entity MT (Super) with HSW Upgrade on PS5 and Xbox
Only X|S.
Tulip M-100 (Muscle)
Zirconium Journey 2 (Van)
BFSurfer Custom (Van)
Imani-equipped Annis 300R (Sports).
What's new in the GTA 5 Update 2022?
The "Los Santos Drug Wars" update for GTA Online was launched on December 13, 2022, and it adds a variety of new psychedelics-themed features, including activities, quests, a business to run, automobiles, and more.
How many GB is the new GTA 5 update?
Update Size for GTA Online Los Santos The latest update for Drug Wars on PS4 and PS5 has been revealed. Tez2, a well-known industry source, claims that the GTA Online upgrade for the PS5 version will be approximately 5 gigabytes in size. When you consider that the console always gets compressed platforms, the significance of this cannot be overstated.
Is GTA 5 graphics updated?
Many are appreciating the graphics upgrades, as well as the addition of new objectives and updates to the story, that has been included in the most recent version that was made available by Rockstar Games. In fact, fans are calling this update "amazing." Given that Grand Theft Auto VI is not expected to release for quite some time, the update is very much appreciated.
How do I know what GTA patch I have?
After the Rockstar Logo screen, users can easily check the bottom right corner of their screen to see the most recent Build and Online Version of Grand Theft Auto 5.
Final Words: We hope you have found all the relevant information about the GTA V Patch Update Released for Next Generation Platforms. Stay tuned with us here at Gameempress.com for more latest news and information.