'LEGO Star Wars' Is Coming To Xbox Game Pass On December 6!
LEGO Star Wars:  In the game Lego Star Wars: The Skywalker Saga, players may relive some of the most memorable scenes and action-packed scenes from all nine Skywalker Saga movies. The movies have been updated with the trademark Lego design and its timeless humour.
More than 300 playable characters, several ships and vehicles, and, of course, the use of the lightsaber is all available for players to check out in the game. Many people are interested in Lego Star Wars: The Skywalker Saga because it has been nominated for the Game Awards 2022's best family game.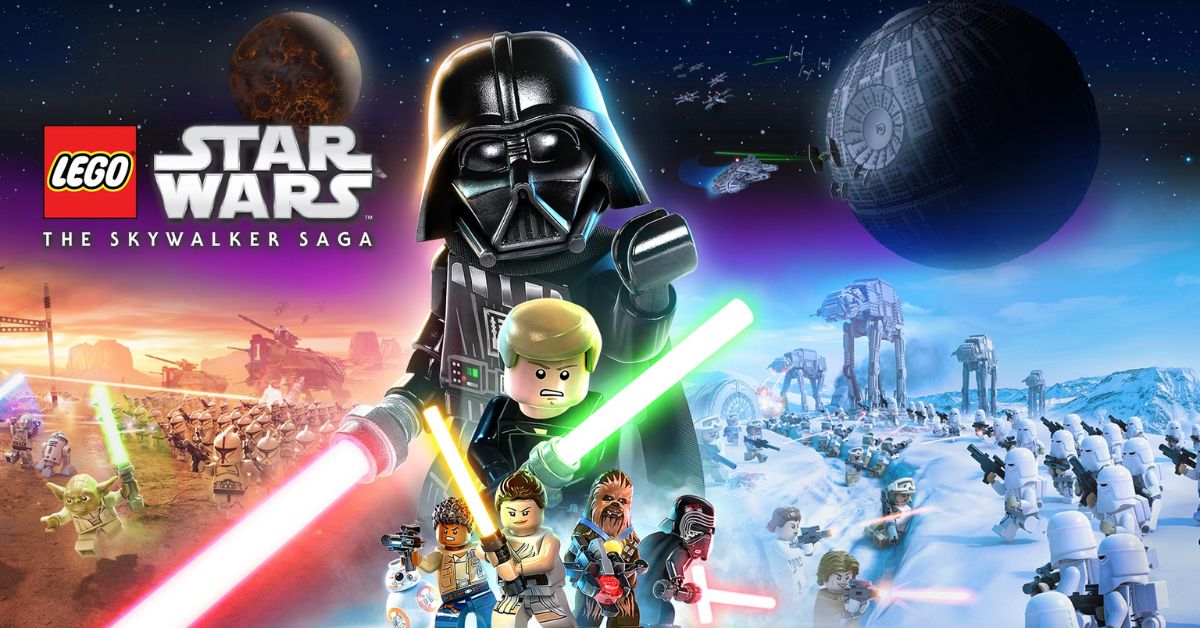 Since they just hinted at the game's forthcoming release on the Xbox Game Pass Twitter account, it appears that Xbox will profit from the game's success. Microsoft Game Pass Twitter published a picture with three words, each with four letters, but it was blank.
okay, we'll help you out a bit more. But gold star if you guessed XBOX GAME PASS, we set you up for that one https://t.co/vOAl9UxYNY pic.twitter.com/muIJ39fBYN

— Xbox Game Pass (@XboxGamePass) November 30, 2022
The first word has an "E" in the second letter, the second word has an "R" in the fourth letter, and the third word has an "A" in the second letter, which is an interesting suggestion. In case it wasn't clear enough, L'E'go Sta'R' W'A'rs matches these indications exactly.
High fives all around! #LEGOStarWarsGame is coming to Game Pass Tuesday, December 6th! pic.twitter.com/2wn9OCmaZk

— LEGO Star Wars Game (@LSWGame) December 1, 2022
As of right now, we can't say for sure whether Lego Star Wars: Skywalker Saga will be available through Xbox Game Pass. To find out for sure whether Lego Star Wars: Skywalker Saga will be included in Xbox Game Pass, users will just have to wait for an official announcement.
Get ready to play as some of your Star Wars faves when LEGO Star Wars: The Skywalker Saga comes to Xbox Game Pass and PC Game Pass December 6th pic.twitter.com/IG6OqnI3vy

— Xbox (@Xbox) December 1, 2022
Frequently Asked Questions
Is Lego done with Star Wars?
Lego The Star Wars saga and franchise are incorporated into the Lego theme "Star Wars." The Lego Group and Lucasfilm extended the license, which had only been granted from 1999 to 2008, first until 2011, then until 2016, then once more until 2022, and finally once more until 2032.
Is LEGO Star Wars Conop?
Entering the multiplayer mode in Lego Star Wars: The Skywalker Saga. Like earlier titles in the series, Lego Star Wars: The Skywalker Saga offers local multiplayer. Couch co-op allows you to play the game with a friend.
Can a 4-year-old play LEGO Star Wars?
Everyone will enjoy playing this game, which is suitable for all ages. There are some puzzles in this game that younger players under the age of seven might find challenging. There is a ton of content and activities in this game that will keep many players occupied for hours. I still advise everyone to play this game.
Final Lines
We hope you have found the information relevant. For more latest news and information stay tuned with us here at Gameempress.com.