Microsoft's Acquisition of Activision Blizzard: There has been no letup in Microsoft's pursuit of the acquisition of Activision Blizzard. According to Reuters, Serbia has given its "unconditional" approval of the deal.
Breaking News: Microsoft agreed to buy the video game maker Activision Blizzard for $68.7 billion, its largest takeover ever and a big bet on the metaverse.https://t.co/dDofndd8yW

— The New York Times (@nytimes) January 18, 2022
Microsoft's Acquisition of Activision Blizzard
This is in line with recent legalizations in countries like Brazil and Saudi Arabia. The Reuters article did not elaborate on the conditions under which Serbia granted its assent.
Microsoft's planned $68.7 billion acquisition of Activision Blizzard is massive, but here's how it compares to other historically huge entertainment acquisitions like Time Warner and 21st Century Fox. https://t.co/Jnn3biMKub pic.twitter.com/cs846NFTuU

— IGN (@IGN) January 18, 2022
Microsoft's proposed acquisition of Activision Blizzard continues to be the subject of intense scrutiny and criticism from authorities and lawmakers in the United Kingdom, Europe, and the United States. Recent rumors have suggested that Microsoft will make concessions in the EU to help the deal go through, such as agreeing to a 10-year licensing deal with Sony to keep Call of Duty on PlayStation.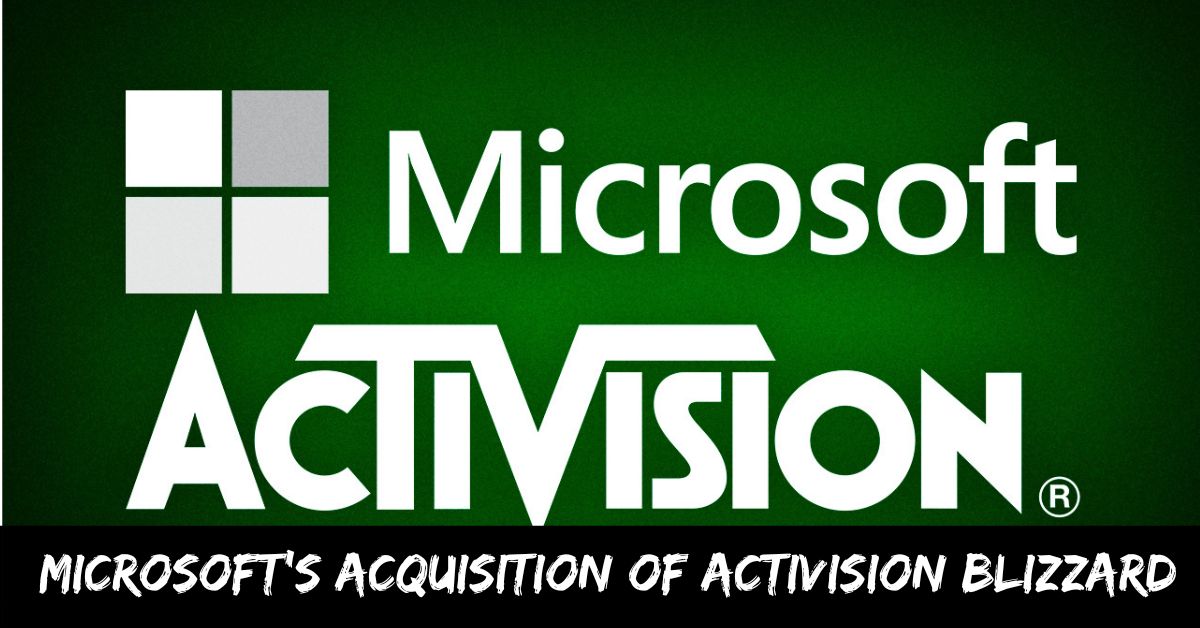 The FTC is "expected" to initiate an antitrust complaint against Microsoft's proposed attempt to acquire Activision Blizzard, as was stated in a recent news article. Politico claims that the FTC has already deposed Microsoft CEO Satya Nadella and Activision Blizzard CEO Bobby Kotick as part of their inquiry.
Microsoft's planned acquisition of Activision Blizzard for $68.7 billion is worth more than the 15 next most-expensive gaming acquisitions combined. Just some food for thought. https://t.co/aXTN4oMVlf pic.twitter.com/VRTvYi5Mln

— IGN (@IGN) January 20, 2022
Microsoft has stated that it is primarily interested in acquiring Activision Blizzard not to make Call of Duty exclusive to Xbox but rather to acquire Candy Crush from Activision Blizzard and obtain a presence in the rapidly growing mobile games industry.
Frequently asked questions
Is Microsoft acquisition of Activision approved?
The boards of directors of both corporations have accepted the merger, and it is scheduled to be finalized in 2023, pending approval from foreign governments' regulatory bodies.
What does Microsoft's acquisition of Activision mean?
With this acquisition, Microsoft would gain control of several popular game series, including the Call of Duty, World of Warcraft, and Candy Crush series. The president of Microsoft's Xbox division, Phil Spencer, will now also head the newly formed Microsoft Gaming division.
How much is Microsoft buying Activision per share?
$95
Based on Activision's upcoming videogame releases, the two predict that the firm will have a successful 2023. On Monday, the stock of Activision was upgraded to a Buy with an $81 price objective. Microsoft is paying $95 per share for Activision, which is a significant premium.
What happens to my Activision stock when Microsoft buys it?
Assuming the acquisition receives regulatory approval, Microsoft will be able to offer $95 per share to acquire Activision stockholders. This is a quick 25% profit, as was mentioned before. Very respectable return on such a brief investment.
Final Words:  This article concludes with information regarding Microsoft's Acquisition of Activision Blizzard Has Been Confirmed Elsewhere. For more latest news and information stay tuned with us here at Gameempress.com.