Respawn Entertainment released the Apex Legends Patch Notes update on May 22. While this update does not introduce new content, it addresses several bugs to enhance the gaming experience for the upcoming 'Threat Level' event.
Starting from May 23, the 'Threat Level' event will run for two weeks until June 6. This event will introduce new cosmetics and bring back the community's favorite limited-time mode, Control.
Overview of Apex Legends Patch Notes
Patch notes serve as detailed documentation of changes made to a game, outlining adjustments, additions, and fixes. In the case of Apex Legends, patch notes provide players with valuable information about the latest updates and modifications introduced by Respawn Entertainment. These updates are crucial for maintaining the game's integrity, improving player experience, and ensuring fairness in gameplay.
Here Is The News From Twitter On New Apex Legends Patch Notes update
New Apex Legends update live: Fixes the bug for controller players not being able to ping items 🙌

Also fixes exploit for infinitely charging Rampage and Sentinel – patch notes via Respawn. pic.twitter.com/nwrn2FSVAG

— Apex Legends News (@alphaINTEL) December 16, 2021
Bug Fixes In The New Patch Of Apex Legends
[Predator] Rank displays total LP incorrectly in lower ranks

[Firing Range] Joining a player in progress will not bring recent changes made in the lobby.Cannot interact

 with zip lines during banner retrieval animation.

[Ballistic] When two Ballistics lock each other with Whistler, the weapon and reticles disappear after one has unlocked themselves.

Challenge lists "Deal 50000 damage" instead of 5000 damage

[Catalyst] Scan Highlights and Diamonds visible through Dark Veil

Emote wheel is not available during the Champion screen.

[Ballistic] Swapping Sling Weapons with Loot Vending Machine doesn't update weapon UI

[Wraith] In certain conditions, Wraith can shoot while downed.

[World's Edge] The sun is too bright when looking at players above you.

[World's Edge] Appears brighter than usual.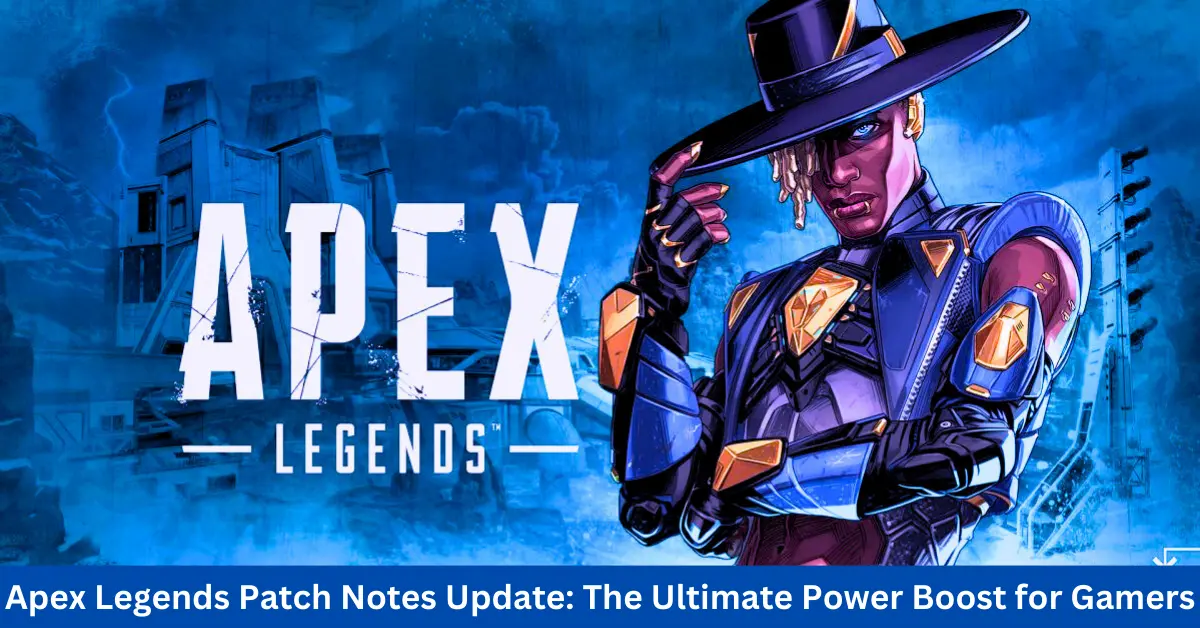 Under Investigation: 
Playing at 165+ FPS may cause stuttering during specific gameplay scenarios.

Some players need to receive the correct ranked rewards from the previous season.

[Control] Known Issue: Players may occasionally be unable to spawn on any captured zones except the Dropship zone.

[Windows 7] Known Issue: The game crashes upon launch when using DirectX11.

Known Issue: Players may get stuck in certain replicators after crafting an item.

Known Issue: When using DX12 and low-detail model settings, scanning a ring console may crash the client.

[Switch] Known Issue: Some Switch accounts were not corrected after a previous persistence issue was resolved.
Community Feedback and Developer Response
Respawn Entertainment recognizes the immense value of community feedback in shaping the game and its updates. They actively engage with the player community through forums, social media platforms, and in-game feedback channels. This direct interaction allows players to voice their opinions, concerns, and suggestions, ultimately influencing the direction of the game's updates.
Many changes introduced in patch notes update directly result from player feedback. The developers carefully analyze community discussions, paying attention to recurring themes and issues players raise. This collaborative approach ensures that the game evolves in a way that resonates with its audience, making Apex Legends a truly community-driven experience.
Also Check:-
FAQs About Apex Legends Patch Notes update
Will my progress in the game be affected by the patch notes update?
Ans. No, the patch notes update will not affect your progress in the game, including your level, cosmetics, and achievements. However, the gameplay experience may change due to balancing adjustments and new features.
How often does Respawn Entertainment release patch notes?
Ans. Respawn Entertainment typically releases patch notes updates regularly, often aligning with significant content additions or when addressing critical bugs and balance issues.
Are there any new maps introduced in the latest update?
Ans. While introducing new maps is not guaranteed with every update, Respawn Entertainment occasionally releases new maps or makes significant changes to existing ones to diversify gameplay experiences.
Can I access the patch notes directly from within the game?
Ans. Yes, Respawn Entertainment provides in-game access to patch notes. You can find them in the game's menu or through official Apex Legends communication channels, such as the official website or social media platforms.