The Veiled Collection Event will begin on April 25th and will be Apex Legends' sixth annual Collection Event. From that point until May 9th, gamers will be able to participate in a brand-new game mode called TDM Unshielded Deadeye, which deprives players of their armor and helmets and instead provides them with pre-set loadouts that demand accuracy.
Respawn Entertainment is also finally releasing the leaked Caustic skin, which grants the Legend his first Prestige Skin and comes with its deadly finisher, as part of the cosmetic collection made available during this event.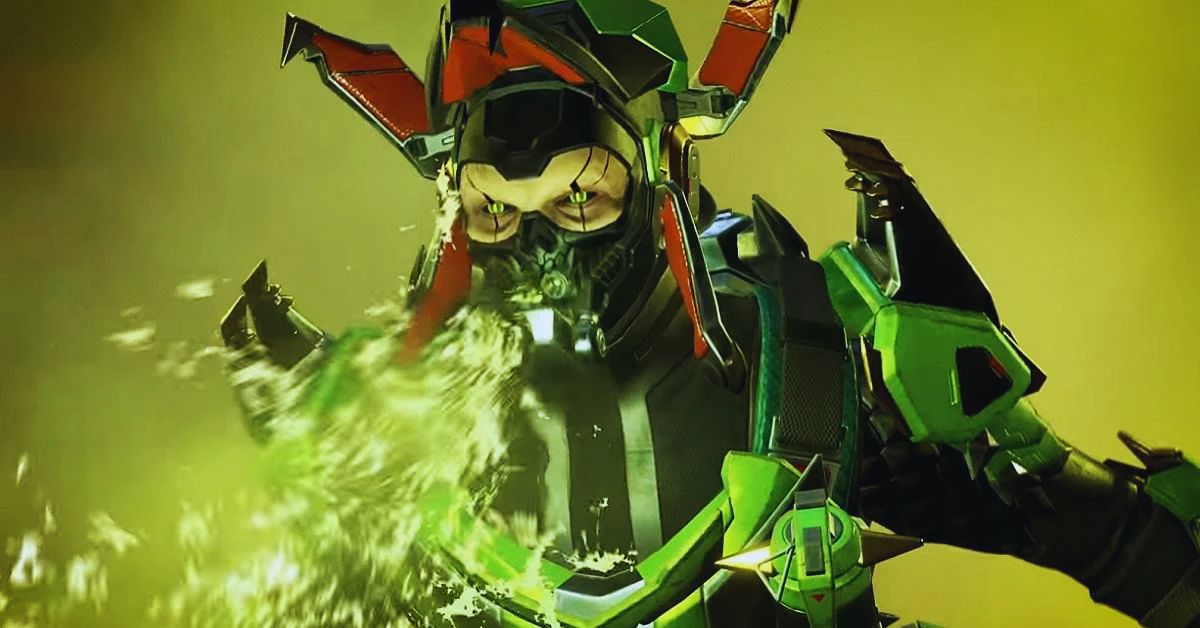 The absence of armor and helmets and the pre-set loadouts are the highlights of the new TDM mode, which will go live in a few days. Players begin with one of three loadouts: a Kraber and a Sentinel, a Hemlock and a G7 Scout, or a Wingman and a 30-30 Repeater. The first player who reaches 50 kills in the team-based mode wins.
Apex Legends share a tweet about the new game mode:
Embrace the mystique of the Veiled Collection Event 🎭

Hop into the new limited-time mode, unlock exquisite cosmetics, and see Caustic's Prestige Skin in action. All this and more lands on April 25!

☣️: https://t.co/C8Wq1gU6UD pic.twitter.com/udwlKxTgL3

— Apex Legends (@PlayApex) April 20, 2023
Naturally, those who follow Apex leaks already know one aspect of this event: the Prestige Skin for Caustic. This skin has previously been teased by descriptions of what it will look like and a leak that revealed its unique finisher, in which Caustic sprays his opponent with a contaminated liquid to put them out of their misery.
The skin is named "Apex Contagion," and the finisher is called "Toxic Scream," so if you want both, you'll need to complete the standard collection event requirements, which include purchasing or making your way through 24 distinct event cosmetics.
Must check some latest updates and news about your favorite games:
As always, Collection Event Apex Packs will assist you in achieving this objective. Given that the event is quickly approaching, it makes sense that the most recent game update included the ability to gift Collection Event Apex Packs.
As usual, skin bundles and other cosmetics will rotate in and out of the shop throughout this Collection Event. Additionally, a rewards tracker will be available for gamers who don't pay something to strive towards.