Yakuza 6: Developed by Ryu Ga Gotoku Studio and released by Sega for the PlayStation 4, Yakuza 6: The Song of Life is an action-adventure game. The game was launched in Japan in December 2016, making it the seventh major entry in the Yakuza series and the last main entry to feature Kazuma Kiryu as the central protagonist.
Since its initial release in Japan in December 2016, the English translation has had simultaneous releases in Southeast Asia in March 2018 and across the rest of the world the following month.
The PC and Xbox One versions came out in March of 2021. After its release, Yakuza Kiwami 2, a remake of the second game in the series, and Yakuza: Like a Dragon, the following installment in the series canon were both released.
An important update on Yakuza 6 : The Song of Life pic.twitter.com/8MILlBPI4x

— RGG Studio (@RGGStudio) February 2, 2018
Yakuza 6 Pc Requirements
Minimum
Core i5-3470 Intel | FX-6300 AMD
RAM: 4 GB
Software Operating System: Windows 10
GRAPHICS CARD: 2GB NVIDIA GeForce GTX 660, 2GB AMD Radeon HD 7870
5.0 PIXEL SHADER 5.0 VERTEX SHADER
Disk space available: 40GB
Dedicated graphics memory: 2048MB
Recommended
Electronic Control Unit: Intel Core i7-6700 / AMD Ryzen 5 2600
RAM: 6 GB
Software Operating System: Windows 10
Display Adapter(s): Nvidia GeForce GTX 1070 8GB | AMD Radeon RX Vega 56 8GB
DEDICATED VIDEO RAM: 8192 MB
FREE DISK SPACE: 40 GB
5.1 VERTEX SHADER 5.1
Completing Kiryu's story, Yakuza 6 takes us on a journey from the familiar bright lights of Kamurocho, to the idyllic town of Onomichi. One question remains, how far will Kiryu go for family?

Get the entire Kiryu saga on Xbox Game Pass, Windows 10, and Steam! pic.twitter.com/xCWanj2nbR

— RGG Studio (@RGGStudio) March 25, 2021
Yakuza 6 Gameplay
Yakuza 6 is a third-person action-adventure game with a sandbox setting. Consistent with previous Yakuza games, it combines exploration with beat 'em up-style arcade fighting and ragdoll physics. The new Dragon Engine, also utilized in Yakuza Kiwami 2, Yakuza: Like a Dragon, and the spin-off Judgment, completely reworked the series' presentation and combat systems for Yakuza 6.
Additionally, Extreme Heat Mode, an upgraded version of Dragon Spirit Mode from Yakuza 5, grants Kiryu immunity to knockback for as long as his Heat lasts and allows his combo finishers to transform into Heat actions that deal massive amounts of damage.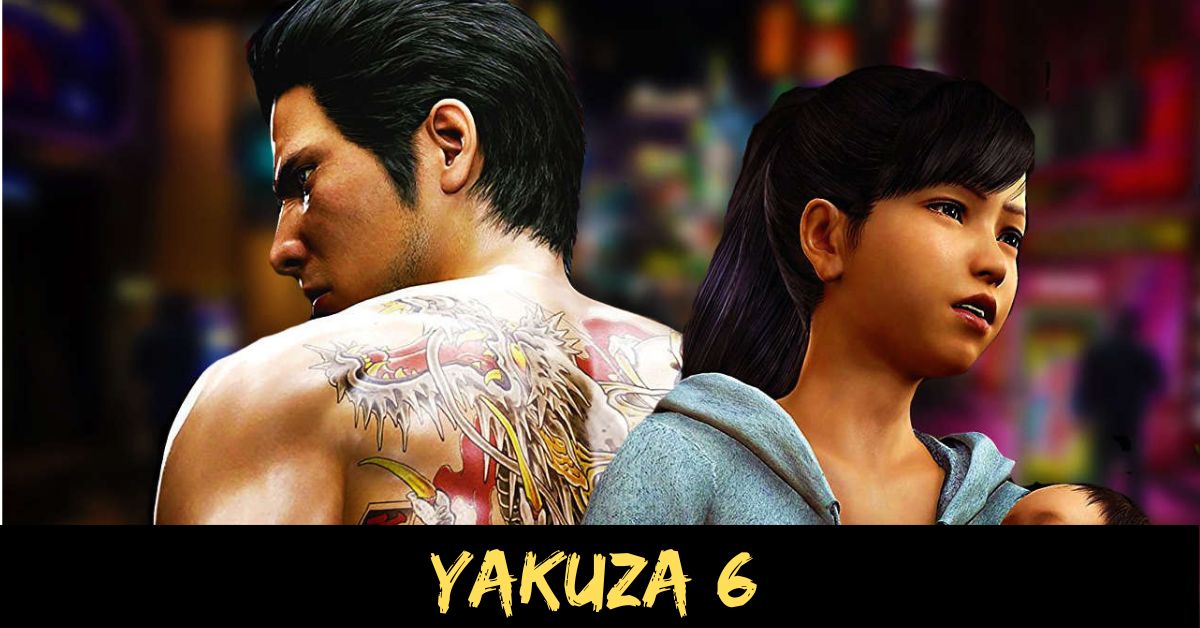 In addition, the game's experience points are separated into different types, similar to the system used in Yakuza Kiwami 2; experience points can also be earned by dining at restaurants, though doing so increases the hunger gauge, which limits how much food the player can eat and reduces itself over time.
In Yakuza 6, only Kiryu may be controlled, unlike previous games in the series (Yakuza 4, Yakuza 5, and Yakuza 0). Unlike 0 and Yakuza Kiwami, Kiryu also sticks to a single fighting style. Kamuroch, Tokyo—a series mainstay—and Onomichi, Hiroshima Prefecture—a new city to the series—both make appearances in this installment.
NEWS: Yakuza 6: The Song of Life PC System Requirements Confirmedhttps://t.co/k3o4BubLMx pic.twitter.com/0wpgguwlJW

— The Tojo Dojo-Yakuza News (@thetojodojo) March 21, 2021
Onomichi is unique among the series' metropolises because its name is the same as its real-world equivalent; the area depicted in the game is based on the Shingai district of the real-world Onomichi.
Yakuza 6 Characters
Characters in Yakuza 6 are voiced by a number of well-known performers. Artists such as Takeshi Kitano (Toru Hirose), Shun Oguri (Takumi Someya), Hiroyuki Miyasako (Tsuyoshi Nagumo), Tatsuya Fujiwara (Yuta Usami) (all of whom have reprised their roles from Yakuza 3) and Yoko Maki (Kiyomi Kasahara) are among those who have contributed to the Yakuza series.
Frequently asked questions
Can I run Yakuza 6: The Song of Life?
A computer with at least the processing power of an Intel Core i5-3470 is recommended for Yakuza 6: The Song of Life. However, to operate it smoothly, an Intel Core i7-6700 processor is suggested. To run Yakuza 6: The Song of Life, your computer should have at least 4 GB of RAM.
Can my PC run Yakuza 6?
If you want to play Yakuza 6: The Song of Life on the highest recommended settings, you'll need a Core i7-6700 4-Core 3.4GHz processor or a Ryzen 5 2600 and a GeForce GTX 1070. At a resolution of 1080p, this will yield approximately 60 frames per second. Yakuza 6: The Song of Life requires a minimum of 6 GB of RAM.
How long is Yakuza 6: The Song of Life?
Yakuza 6: The Song of Life has a playtime of around 1812 hours if you stick to the main quest. If you're the type of gamer that likes to see everything, the full experience should take you roughly 52 hours to complete.
Which is the longest Yakuza game?
Yakuza 5 is not just the most lengthy entry in the series, but also one of the most ambitious.
Final Word:  We hope you have found all the relevant information about the Yakuza 6 The Song of Life Pc Requirements, Available Gameplay, And Characters. For more latest news and information stay tuned with us here at Gameempress.com.