The Legend of Zelda: Tears of the Kingdom will be the first exclusive Nintendo Switch game to cost $70, which is more than the usual $60.
After today's Nintendo Direct, in which some Tears of the Kingdom gameplay footage was shown, the game was given a price and made available on the Nintendo eShop.
The highly anticipated sequel was briefly featured on the Nintendo eShop for $70 before today's Direct but was quickly deleted. That wasn't until people started talking about it online. However, big stores such as Amazon, Best Buy, and GameStop have ceased processing $60 pre-orders.
Best Buy is currently taking pre-orders for Tears of the Kingdom for $70, while their competitors' pricing has not been changed as of this writing.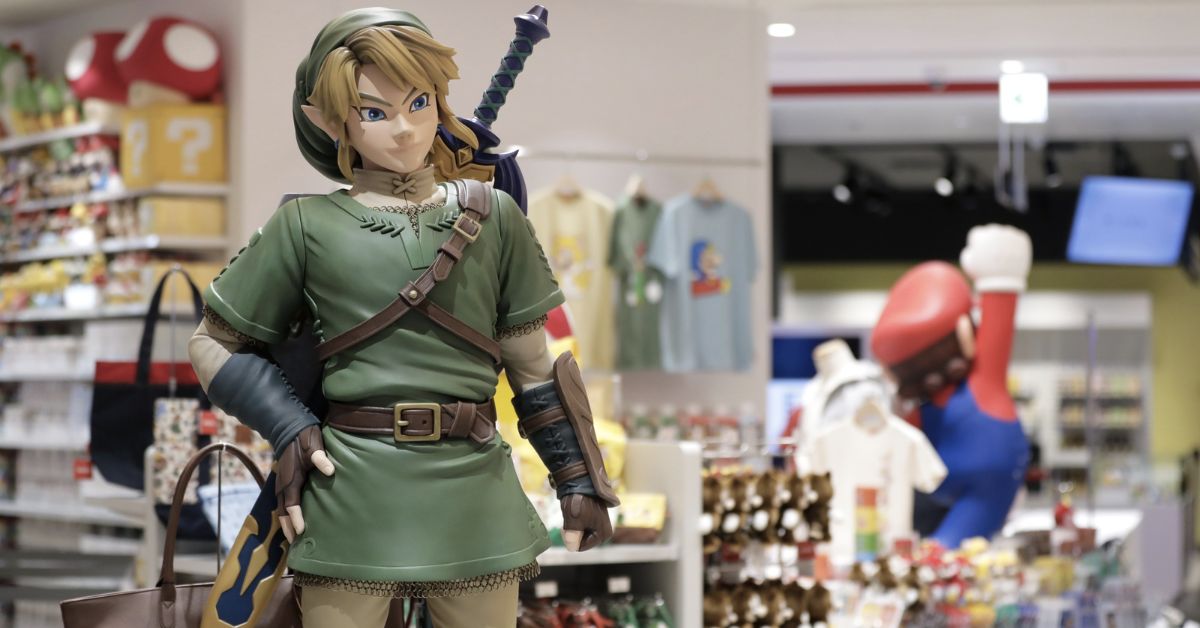 The $70 price point disclosure has sparked a heated debate on social media, with some users objecting to the higher cost. However, many believe the price increase is reasonable, especially considering the effects of inflation and the fact that other publishers have begun charging around $70.
It won't be popular but Nintendo can absolutely justify charging $70 for Tears of the Kingdom. It's their most premium game and they can point to earlier pricing by Sony and Xbox as setting the market. I doubt this will be their default pricing for everything from here on.

— Kit Ellis (@kitosan) February 8, 2023
Zelda tears of the kingdom is really coming out and it's probably gonna be 720p at 30fps and sell for $70. Only Nintendo can get away with this

— Akinola Verissimo (@AkinolaGG) February 8, 2023
Absent from sticker price discussions is also the discussion of value and brand trust. There are few games I'd more easily spend $70 on than Tears of the Kingdom. Between how much content it probably has and how much I loved BOTW, I won't balk at paying that even a little. https://t.co/6eFqXNsa64

— Noam Blum (@neontaster) February 8, 2023
Bro why does it say Zelda Tears of the Kingdom is $70 on Nintendo's website???

Ain't no way they copying the PS5 prices this early 💀https://t.co/81T13WcjXz pic.twitter.com/V5TZnWaTRe

— Aero (@ActualAero) February 8, 2023
Microsoft announced that new, high-profile first-party games would henceforth cost $70 rather than $60 in December 2022, joining the likes of Sony, Ubisoft, and Take-Two Interactive.
However, Pikmin 4 has been priced at $60 on the eShop despite not being released until much later than Tears of the Kingdom. This could mean that Nintendo is pricing its major games individually rather than consistently at $70.
Final Lines: The Legend of Zelda Game Price: On May 12th, 2023, Nintendo Switch owners can get their hands on The Legend of Zelda: Tears of the Kingdom. Here you can find all the news from today's Nintendo Direct.
We hope you have found the relevant information. So if you like this article, please share it with your friends and family. Stay tuned to Gameempress.com for the latest news, like Death Stranding 2.