Blizzard revealed the newest Overwatch 2 event yesterday. It's the Lunar New Year, and to celebrate, the Year of the Rabbit seasonal event has arrived, complete with holiday-themed map aesthetics and some familiar game modes.
Fans are frustrated and long for the days of Overwatch 1 due to the absence of exciting and obtainable skins and cosmetics. All of the new skins are only available for purchase in the game, while the only available free skins are those used in the previous round.
The second installment of the Overwatch video game series was released in October 2017. Changing its identity to that of a live-service shooter, complete with a battle pass and timed challenges for purchase.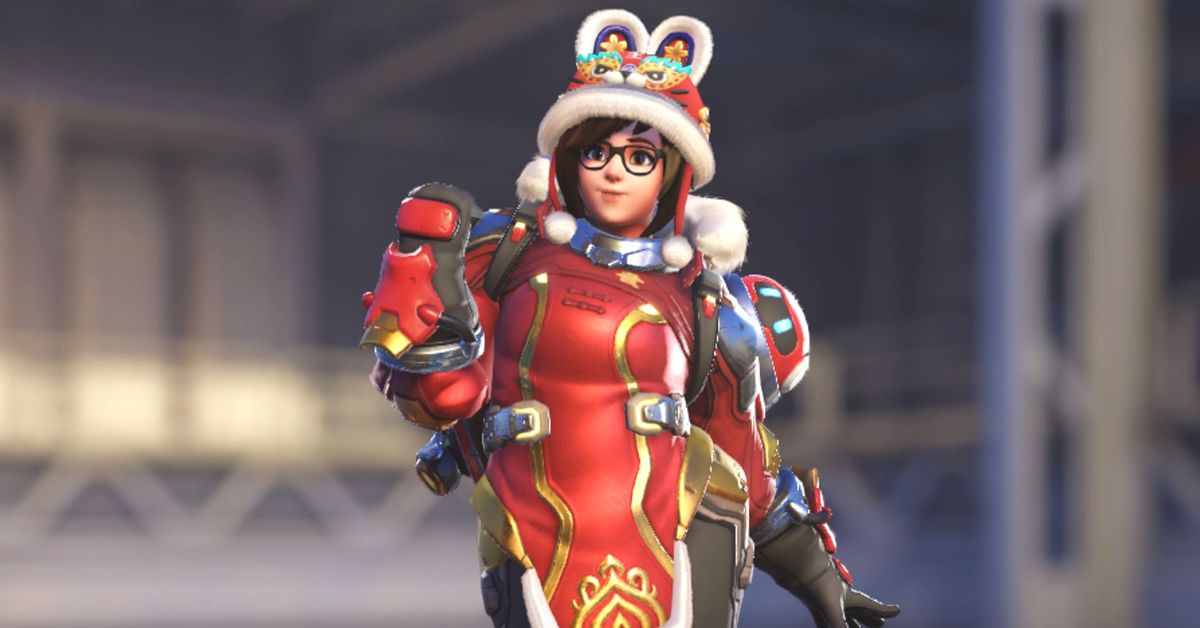 Fans of Overwatch's distinct team-based multiplayer are stuck with Overwatch 2's numerous unpopular and contentious changes, such as the decrease of 6v6 battles to 5v5 and the elimination of the once-unpopular lootboxes; a more modern battle pass and cosmetic shop structure replaced it.
Overwatch players often dislike this kind of change. And it doesn't seem like the Year of the Rabbit seasonal event will do anything to change people's minds.
Despite the event's two capture-the-flag modes and free-for-all deathmatch, there aren't many tangible benefits to playing the game compared to the original. Mei's new Lunar New Year outfit and Rammatra's new, non-event-specific skin are behind the paywall. However, unlike past Overwatch 1 events, there isn't much to be gained simply by playing the game other than skin from the original game.
Hop into the Lunar New Year with a free login reward 🎈

Login anytime between Jan 17 and Feb 1 to claim your free Year of the Rabbit Player Icon and celebrate the holiday in style 🐰 pic.twitter.com/YJaNZjEYz3

— Overwatch (@OverwatchEU) January 17, 2023
It's not hard to uncover sources of dissatisfaction in the local population. Many of the most popular threads on the official Overwatch forums share a common theme, with titles like "Soo. Same content cycle, but worse?" "I FEEL GROSS clicking Shop," and "You have got to be kidding me."
Read More:
The last one gets at the heart of why the event seems to ignore the fundamental spirit of the game's characters beyond a lack of new, earnable skins. It begins, "It's the year of the rabbit," and continues, "and we aren't getting a bunny-themed D.Va skin?" Rabbit is fundamental to D.Va's aesthetic. D.Va's Mech, Tokki, translates to "rabbit" in Korean.
The Bunny Blaster is the name of her trusty weapon of choice. She can emote a bunny hop. One of her voice lines reads, "this bunny fights back." But they're going to give Mei a skin that looks like a rabbit? Fans feel this way since there are no desirable skins available to win during "legacy events," even though the themes are still consistent.
If you're curious about how things worked in Overwatch 1, a popular article on Reddit provides a detailed comparison. There were at least three new skins available for free through regular gameplay, even though the previous game used contentious lootboxes with randomized prizes (which many are mourning the loss of) to distribute free skins.
🐰 Welcome to the Year of the Rabbit! 🐰

🕹️ Fan-favorite game modes
👀 New surprises
🎁 Login rewards
🎉 Twitch drops

Our Lunar New Year event starts NOW!

Full details: https://t.co/FTsXNwWaXL pic.twitter.com/jG6EwpeHiX

— Overwatch (@OverwatchEU) January 17, 2023
Currently, the new skin introduced by the event costs around $10 (redeemed in the game's premium money). Until February 6, you can participate in Overwatch 2's Year of the Rabbit seasonal event.
Hopefully, you've gained some insight from this article. Make sure to return to Gameempress.com for up-to-date information and news.