A new cinematic video for Hogwarts Legacy has been released by developer Avalanche and publisher Warner Bros. Interactive, providing spectators with a bird's eye perspective of the eponymous school and the surrounding castle grounds.
It's no surprise that we're receiving a video like this today, as Hogwarts Legacy is releasing on current-gen consoles and PC on February 10.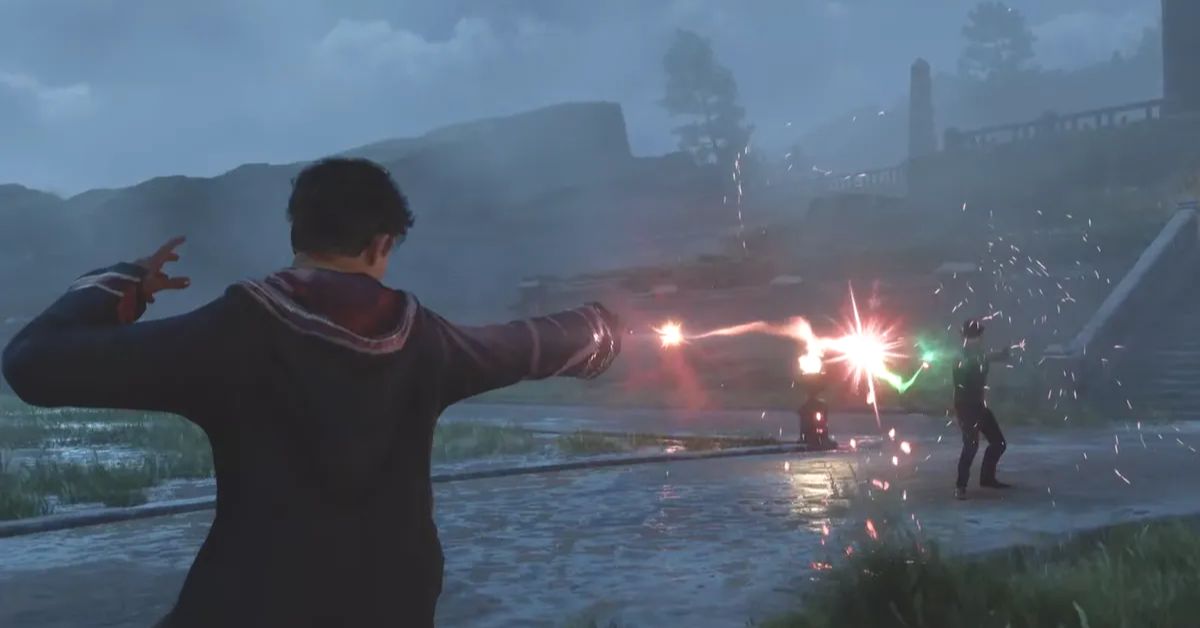 It gives you a great preview of the game's content, such as the critters and creatures you'll encounter and the characters you'll meet, such as Professor Weasley and Nearly Headless Nick.
You'll face enemies that can cast Avada Kadavra and dragons and spiders. An owl bringing an acceptance letter to a future wizard at Hogwarts provides the frame for this entire story.
Read up on the most recent information on Hogwarts Legacy, which was disclosed during a Sony State of Play event last year, then watch the second gameplay showcase aired last month to learn even more.
Your letter to Hogwarts has arrived. Live the Unwritten beginning February 10, 2023. #HogwartsLegacy pic.twitter.com/Io1RCuys7b

— Hogwarts Legacy (@HogwartsLegacy) January 18, 2023
After that, look at Hogwarts Legacy's support for the PlayStation 5's DualSense technology. Check out this clip displaying Hogwarts' standard rooms, easter eggs, and more after reading about how controversial Harry Potter author J.K. Rowling was not involved with the production of Hogwarts Legacy (although she will almost surely be getting money as a direct result of this game).
Welcome to #WizardingWednesdays! For the next four weeks, celebrate the release of #HogwartsLegacy with magical giveaways and content. Starting this week, win four tickets to @CursedChildNYC on Broadway, a one-of-a-kind theatrical experience. Enter at https://t.co/OzOPuNTmWT pic.twitter.com/pnHZP4jWyJ

— Hogwarts Legacy (@HogwartsLegacy) January 18, 2023
On February 10, you can get Hogwarts Legacy for PlayStation 5, Xbox Series X/S, and PC. The PS4 and Xbox One versions will be available on April 4, with the Switch version following on July 25.
We trust you have learned something helpful from this article. Keep checking Gameempress.com to know all the newest news and information.
Frequently Asked Questions
How long to complete Hogwarts Legacy?
Approximately how long it will take to complete Hogwarts Legacy. The leaker's art book claims that the total playtime for Hogwarts Legacy is 35 hours. This is about the typical time spent playing through a modern, AAA single-player adventure.
Is Hogwarts Legacy on PC?
Answer: Hogwarts Legacy will be playable on the PS5, PS4 Pro, Xbox One, Xbox One X, Nintendo Switch, and PC.
Does Hogwarts Legacy have romance?
Perhaps the Hogwarts saga will lack any semblance of lovestory The mobile game Hogwarts Mystery features romantic elements, so it isn't unheard of for a Hogwarts game to follow suit, but it's certainly no guarantee. The game does start in the fifth year, the same year that romance became a more prominent theme in the Harry Potter books.
What year does Hogwarts Legacy take place?
In what era does Hogwarts Legacy take place? Recent gameplay previews for Hogwarts Legacy feature a newspaper clipping that establishes the game's setting in 1890. For fans, this means they won't see their favourite locations or characters.