Overwatch 2 Fan: One dedicated fan of Overwatch 2 has made a stunning animation that captures the essence of the game's most notable heroes in a spare but effective format. This animation features one of the new characters that joined the roster with the release of Overwatch 2 in October.
Many of the returning heroes also received visual overhauls for the sequel. Recently, an artist has shared two short videos that they have labeled as "doodles" to celebrate some of the heroes of Overwatch 2 uniquely.
Overwatch 2's roster of playable characters includes a wide variety of heroes with distinct roles in the game's three primary gameplay categories: damage, support, and tank.
Even though not all heroes from Overwatch 2 are featured in the two animations, the artist has chosen characters from each of the three categories to represent them. The series could be continued despite the absence of some heroes.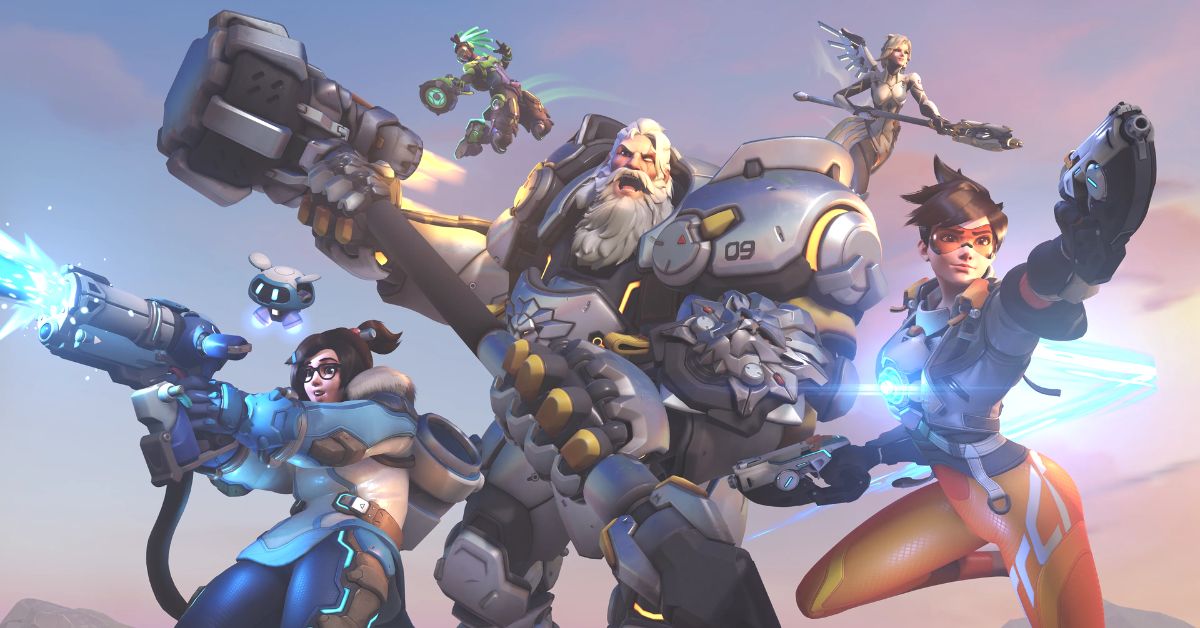 The first part of the Overwatch 2 doodle animation by Drowsykb begins with Soldier 76 running across a flat plain while firing primary fire from his assault rifle, pausing to unload the last few rounds from a clip before reloading and sprinting off-screen.
The soldier is quickly replaced by a Genji using the Swift Strike ability to double jump and throw three shurikens at the ground, collecting all three when he drops.
There is a brief pause in action along the straight line before a puff of smoke rises from the middle, revealing Overwatch 2's Reaper armed with Hellfire Shotguns, ready to begin unloading while slowly retracing Soldier 76's steps.
Overwatch 2 Fan Creates Impressive Animation Featuring Some of … – GameRant https://t.co/zZBceihkKo

— Animation Share (@AnimationShare) December 31, 2022
With one arm crisscrossing her body and the other trailing behind her like she's rushing a payload, support hero Kiriko sprints to the center of the plain in Drowsykb's second Overwatch 2 animation.
A Doomfist lunges into the scene with a Seismic Slam, and she uses her ultimate ability Kitsune Rush before using Swift Step to teleport out of sight.
This is depicted in increasing detail in the Overwatch 2 doodle. Doomfist charges a Rocket Punch, sending him flying forward as Overwatch 2's Wrecking Ball swoops in with its Grappling Claw, then uses Piledriver to drop unexpectedly before transforming into walk form and scurrying off-screen.
Thank you all for an amazing year!

⏳ 12 Billion hours played
🎮 50 Million new players

BlizzCon returns in 2023 and more to share in this end-of-year wrap up from @Qwik

✨ https://t.co/1joyBHWPRr pic.twitter.com/uSLcYQQaTf

— Blizzard Entertainment (@Blizzard_Ent) December 21, 2022
Drowsykb's clips feature only silhouettes of well-known heroes from Overwatch 2, but the artist captures their likenesses so well that they can be identified.
If the artist keeps up this posting rate, we could see the next series episode in the same time frame as the first two animations. Launched today, Overwatch 2 is playable on the Switch, PC, PS4, PS5, Xbox One, and Xbox Series X/S.
We hope you have found the information relevant. For the latest news and information, stay tuned with us here at Gameempress.com.