Fortnite Fracture: There are only two weeks left until the Chapter 3 finale event, Fracture, in Fortnite. Following the announcement of the event's name during the FNCS, Epic has now released the first visual teaser for the gathering.
The developer-publisher also made several statements alongside the teaser image, such as the actual release date, the maximum number of players per party, and the details of a new group-up feature that would ensure no one has to defend against the fracture alone. The details of the Fortnite Fracture event are presented below.
Don't fall to pieces…

Jump into the one-time only Fracture event on December 4 at 8am AEDT / 7am AEST / 10am NZDT for the Chapter 3 Finale.https://t.co/wO6dei8QkQ pic.twitter.com/2nZqF5R9Ep

— Fortnite ANZ (@FortniteANZ) November 22, 2022
When Does the Fortnite Event Begin?
On December 3 at 1 PM PT / 4 PM ET, the Fortnite Chapter 3 finale, Fracture, will commence for one and only time. The normal playlist to enter the event will open up 30 minutes ahead of time, so it is best to arrive early to get a spot.
While I haven't heard of anyone being turned away from a comparable Fortnite event due to server overload, getting there early is still a good idea. Epic appears determined to always be able to house every single player that tries to attend.
These typically take between 12 and 15 minutes and have the feel of live theater, with each player taking an active role in the unfolding of the story. Curiously, Epic mentioned that players can join the event in progress up to 40 minutes after it begins, suggesting that the event may go much longer, or that at least some part of the event will be accessible for a time until servers fall offline.
Up to four people per squad can load into the event at once, and if your squad isn't full, an emote designed for this event will be activated, allowing you to join up with other players who are in the same instance but not in your party.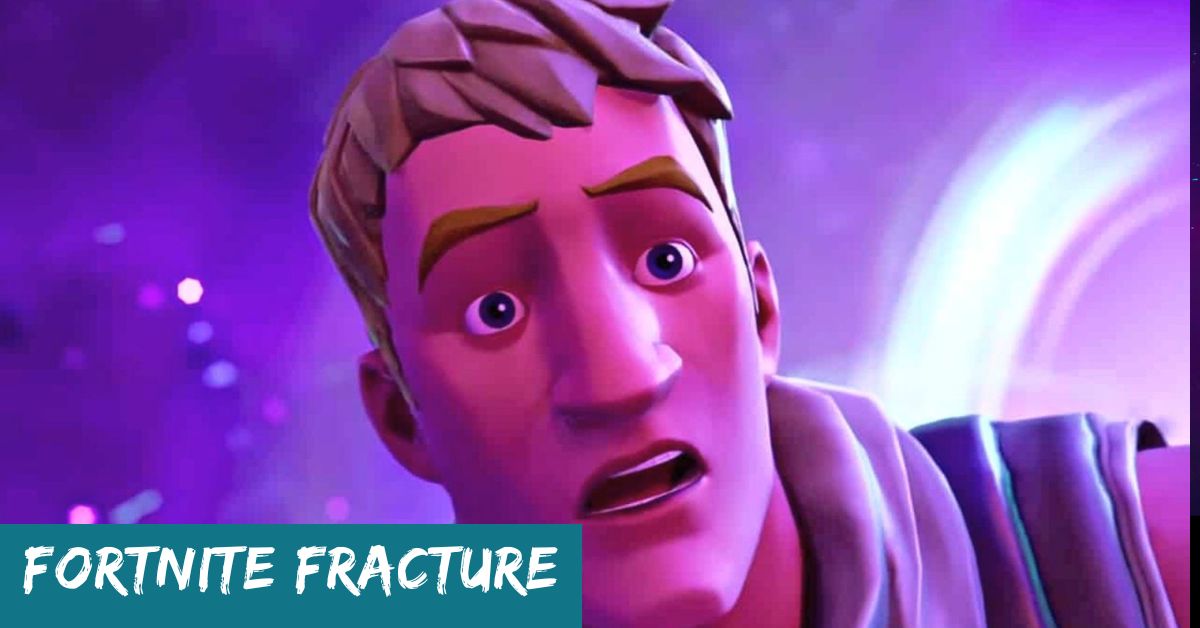 Toasty Roast, an emote depicting a player's character roasting marshmallows over a campfire, is available to all players for free when they log into Fortnite between December 2 and the event.
Chapter 4 is expected to begin the morning of December 4 and reveal Fortnite's fourth island, Asteria, however, this has not yet been verified. It seems safe to assume that each new chapter will have its own unique map, as has been the case in previous years.
When Fracture is over, it may be painfully evident that the island from Chapter 3 no longer exists. With the Chrome still spreading unchecked throughout the island, our heroes' lives are in danger, as previous Fortnite events have resulted in the complete destruction of the Fortnite planet.
You should complete the season's tasks, battle pass, and other in-game challenges before the event begin. As an example:
Earning a Battle Pass level of 100 to receive all standard awards and a Battle Pass level of 200 to receive all extra rewards.
Completing all Paradise Quests will reveal the plot of Season 4, Chapter 3.
After completing all Nothing Quests, you will gain access to new looks for one of the season's Battle Pass pickaxes.
Completing all 28 exclusive challenges included in this season's Level Up bundle will earn you a full battle pass level.
Throwing away your entire gold bar hoard could be a bad idea because you could need it in your new location.
Complete all Herald Quests to receive all prizes for The Herald, the season's supplementary antagonist character.
As of right now, you have until December 3 to complete the remaining items on this list. There will be two themed weeks within the game to celebrate the beginning of this new era. During Avian Ambush Week, loot chickens will be rampaging through the island's animals and offering special tasks that will grant you a significant experience boost.
Fortnite ANZ person what do you think about this guy? pic.twitter.com/QzqIINtQRd

— ☃️ SleepZzz 🎄 (@SleepZzzGaming) November 23, 2022
Finally, the last week is always "Bargain Bin Week," when the costs of everything that can be purchased with game gold are slashed so that more Mythic-tier items are within reach.
Are you hype y/n

— Fortnite ANZ (@FortniteANZ) November 22, 2022
Once you've done that, round up your best three pals and give it you are all in front of The Herald. Even if it doesn't work, at least you can go out with a bang.
Frequently Asked Questions
How Long is the Fortnite Fracture Event?
Starting on Saturday, December 3, 2022, at 4 PM ET, Fracture will occur as a one-time in-game event. You'll be able to listen to the "Fracture" playlist 30 minutes before the show begins. Up to 4:40 PM ET, you can also join the ongoing session. Up to four players can participate in a Fracture session at once.
Why is Fortnite a Black Hole?
After The End Event, a gravitationally active region of spacetime known as a Black Hole developed. The Frozen Meteor's impact with the Zero Point caused it to collapse into a black hole, which then sucked the entire game into itself.
Is Fortnite Taking Out Building Forever?
It's worth noting that Epic Games hasn't done away with construction entirely. Public matches do not support it, although game modes like Arena and Creative do. All of this is sufficient evidence to conclude that the building will remain there indefinitely.
Final Words:  In this article, we have concluded all the information regarding the Fortnite Fracture: Chapter 3 Ending Event Release Date, And Future Multiplayer Features. For more latest news and information stay tuned with us here at Gameempress.com.