Elden Ring and Genshin Impact: The PlayStation Partner Awards 2022 Japan Asia winners have been announced, and they are Elden Ring and Genshin Impact.
The Grand Award, like the majority of the other awards, was split between these two games because they had the largest worldwide sales between October 2021 and September 2022.
Was watching Genshin Impact trailer and it showed a big tree

Everyone started spamming Elden Ring copy

Elden Ring's tree is so definitive, they now own the copyright on all trees

From now on, all trees in all video games are an Elden Ring reference

— Zack (@Asmongold) August 15, 2022
Elden Ring and Genshin Impact
Furthermore, Elden Ring won a User's Choice Award, which recognizes the year's best 25 video games. You'll be ranked according to how much time you've spent playing.
Elden Ring blatantly stole the idea for an open word RPG from Genshin Impact. 👀

— The Genshin Collective (@GenshinCollect) February 25, 2022
Full list of winners of the Users' Choice Award:
Earth Defense Force 6
Elden Ring
Ghostwire: Tokyo
Stranger of Paradise: Final Fantasy Origin
Happy Birthday, #Nilou!

Thanks to 雨壱絵穹 for the fantastic artwork!

Want to see more videos and GIFs of Nilou? Hurry over to Genshin Impact's TikTok account to watch them together!https://t.co/otRGFBBnAI#Genshinimpact pic.twitter.com/fjGKrrff73

— Genshin Impact (@GenshinImpact) December 3, 2022
Honorees of the Partner Award for the most successful global sales of games developed in Japan or Asia:
The Chronicles of the Hinokami Family: Demon Slayer (Kimetsu no Yaiba)
Mobile Suit Gundam Battle Operation 2
Yu-Gi-Oh! Master Duel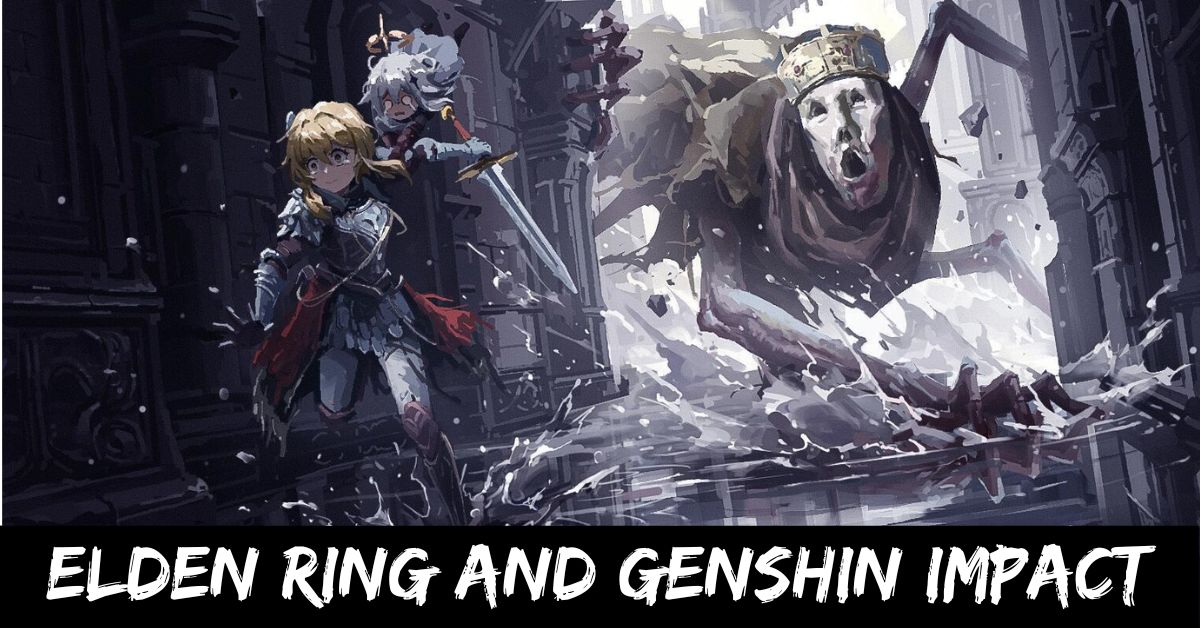 Apex Legends also won the Special Award for Japanese and Asian-made games that had the best sales in Japan and Asia between October 2021 and September 2022. Gran Turismo 7 also won a Special Award for games made in collaboration with PlayStation Studios.
Elden Ring Spoilers in Genshin impact pic.twitter.com/tRALR8ZSU7

— GLOCO🎣 (@GLOCOgaming) August 11, 2022
Frequently asked questions
Is Genshin Impact similar to Elden Ring?
The only real similarity between the two games is that they are both open-world adventures, the first of their respective series or play styles to feature such a feature.
Is Elden Ring more popular than Genshin Impact?
When we narrowed it down to individual games, the immensely well-liked Genshin Impact came out on top. The top 10 also includes games like Apex Legends, Elden Ring, Valorant, and Final Fantasy.
Why Elden Ring is better than Breath of the Wild?
In Elden Ring, the rewarding fighting actually makes me feel like I'm getting somewhere, whereas, in Breath of the Wild, it only tells me whether or not I'm ready for the next task. It's more of a seal of approval for development than a tool for it.
Final Words: We hope you have found all the relevant information regarding the Elden Ring and Genshin Impact Get 2022 Playstation Partner Awards. Stay tuned with us here at Gameempress.com for more latest news and information.