Dwerve, the popular indie action role-playing game (RPG) has recently unveiled an exciting new game mode called Tower Defence. This highly anticipated addition to the game offers players a fresh and engaging experience, combining the immersive world of Dwerve with strategic gameplay elements. In this article, we will delve into the details of this new game mode, exploring its features, mechanics, strategies, and the overall excitement it has generated within the gaming community.
Overview of Dwerve Game
Before we delve into the specifics of the new Tower Defence mode, let's provide a brief overview of Dwerve itself. Dwerve is a captivating RPG that takes players on an epic adventure through a fantastical world filled with rich lore, intriguing characters, and challenging quests. 
Dwerve was developed by a talented team at Half Human Games. In the game, players assume the role of Dwerve, a brave dwarf armed with powerful gadgets and weapons, who embarks on a quest to save their homeland from the hordes of malicious trolls and monsters. The game's pixel art style, captivating storyline, and engaging combat mechanics have garnered it a dedicated fanbase since its initial release.
Introduction to the Tower Defence Game Mode of Dwerve
Tower Defence mode introduces a new layer of gameplay to Dwerve, focusing on strategic decision-making and tactical prowess. In this mode, players must defend their territory from waves of enemy creatures by strategically placing various defensive structures, such as towers, traps, and barriers, along predetermined paths. 
Here Is The Trailor Of Tower Defence Game Mode:
The primary objective is to prevent the enemy forces from breaching the defenses and reaching the core of the player's base. Tower Defence mode brings a fresh and exciting challenge to Dwerve, requiring players to think strategically, adapt their defenses, and make split-second decisions to repel the relentless onslaught of enemies.
Key Points Of Tower Defence Mode
Engage in tower defense combat by constructing turrets and traps that can effectively repel hordes of monsters.

Embark on a dungeon-crawling adventure that takes you through a kingdom in ruins, where you can uncover hidden secrets and solve puzzles.

Enhance the performance of your turrets and traps by upgrading them through their own unique upgrade trees, which offer over 100 upgrades in total.

Take on epic boss battles that require strategic thinking, quick reflexes, and clever tactics to defeat colossal monsters.

Discover a range of powerful artifacts, such as the Dragonfire Boots, Lionheart Shield, and Gurrakk's Hammer, that can give you an edge in combat and exploration.

Join forces with friends, explore different parts of the mountain, and work together to stop the Witch-Queen and her minions.
Recent post:-
Features and Mechanics of Tower Defence Mode
Tower Defence mode introduces a range of features and mechanics that enhance the gameplay experience. Firstly, players are provided with a diverse selection of defensive structures, each with unique abilities and strengths. 
These structures can be strategically positioned to create mazes, exploit enemy weaknesses, or deliver devastating area-of-effect damage. Additionally, players have the ability to upgrade their structures, unlock new abilities and increase their overall effectiveness.
To further diversify the gameplay, Tower Defence mode introduces various enemy types, each with its own strengths and vulnerabilities. Players must carefully analyze enemy behaviors, adapt their defenses accordingly, and utilize different defensive structures to exploit enemy weaknesses. 
The game mode also includes challenging boss encounters, which require careful planning and coordination to overcome.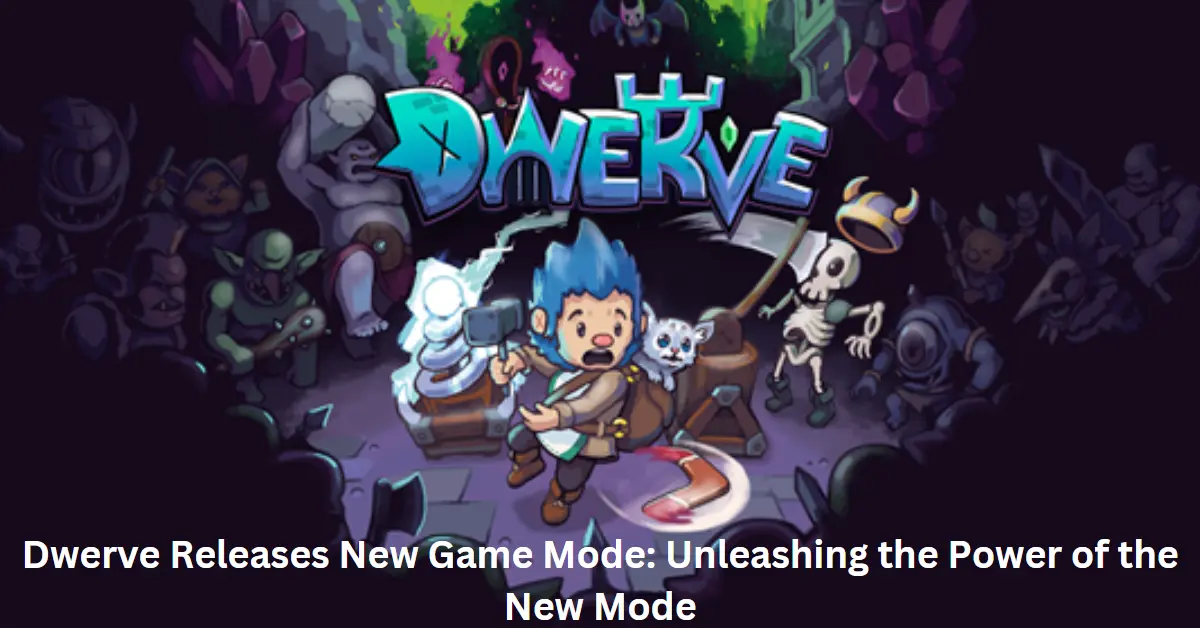 Strategies and Tips for Playing Tower Defence Mode In Dwerve
To excel in Tower Defence mode, players must employ effective strategies and tactics. Here are some tips to maximize your chances of success:
Plan your layout: Take time to strategize and design a maze-like path for enemies, forcing them to face multiple defensive structures and prolonging their journey.

Prioritize upgrades: Invest in upgrading your most crucial defensive structures to increase their power and effectiveness.

Diversify your defenses: Use a combination of different defensive structures to cover various enemy vulnerabilities and exploit their weaknesses.

Coordinate with teammates: Tower Defence mode also offers cooperative play, so communication and coordination with your teammates are key to success.

Adapt and adjust: Remain flexible and adapt your defensive strategy based on the behavior and strengths of different enemy types.
By employing these strategies and continuously refining your approach, you'll increase your chances of triumphing over the relentless waves of enemies in Tower Defence mode.
Community Feedback and Excitement
Since the announcement of the new Tower Defence mode, the Dwerve community has been buzzing with excitement. Players have eagerly shared their anticipation for this upcoming addition, expressing their enthusiasm for the new challenges, cooperative gameplay, and the opportunity to further immerse themselves in the world of Dwerve. 
The developers at Half Human Games have been actively engaging with the community, listening to their feedback, and providing regular updates on the development progress. This level of interaction and transparency has only fueled the excitement and anticipation among the fanbase.