Avalanche Software's ambitious action role-playing game is called Hogwarts Legacy. A Harry Potter fan's fantasy was realized by bringing a highly detailed Wizarding World to life. In the book, characters have unforgettable events, including going to Hogwarts, studying magic, and fighting with spells.
Additionally, it covers flying on a broomstick, taking care of animals, and making potions. Fans question if there is still more to the experience hidden from the public because so many areas have been covered. Being an Animagus is one of the most significant advantages of being a witch or wizard. The player's capacity to transform into one in the game remains unclear.
Hogwarts Legacy Allows Creative Spellcasting
We must define what an Animagus is before we can examine the facts. It is a phrase for a witch or wizard who can change into an animal. One of them was Sirius Black from Harry Potter and the Prisoner of Azkaban, who frequently changed into a black hound. Another illustration is Professor McGonagall's cat form, who taught Transfiguration at Hogwarts when Harry Potter attended the institution.
Animagus wolf to chicken. lmao#HogwartsLegacy pic.twitter.com/dGQBD1UVmg

— 🪶#Music || #VideoGames || #Indigenous (@StoicDeviant) February 19, 2023
In Hogwarts Legacy, players are unable to change into an animal. Even while the game features Animagi in the guise of adversary Ashwinder wizards, the player cannot transform into one. The franchise's mythology claims that becoming an Animagus is strange, complicated, time-consuming, and dangerous.
After all, any errors run the danger of creating long-lasting halfway changes. Even so, it still departs significantly from the game's core principles. Since there is no rhyme or sense for adding animal transformations, the complex fighting and design would become even more complicated.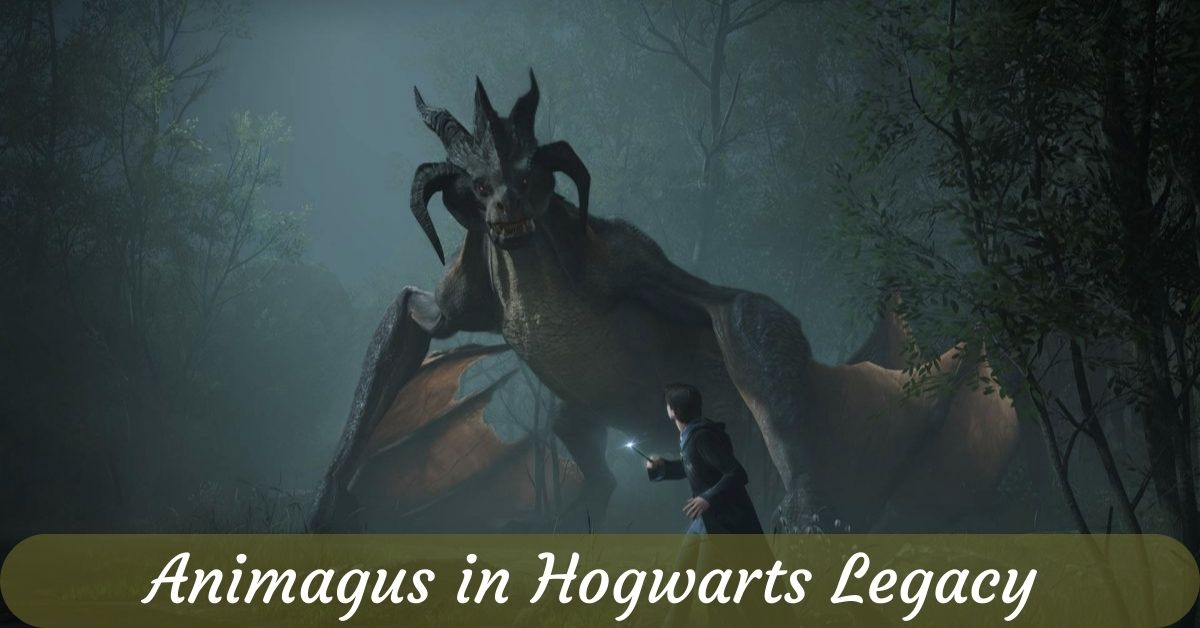 Players can only cast spells, kill enemies, and solve puzzles when running around in human form. Maybe the creators will consider this concept for a sequel or perhaps DLC. It would be fun to take on the role of an Auror, magical police charged with eliminating Dark Wizards who could transform into animals.
What is Hogwarts Legacy About? 
We leave our legacy in your hands. Pre-order #HogwartsLegacy now. pic.twitter.com/lxmsXauc8b

— Hogwarts Legacy (@HogwartsLegacy) February 1, 2023
Hogwarts Legacy, which takes place in the late 1800s, offers a fresh perspective on J.K. Rowling's renowned fantasy series. As a fresh fifth-year student at the prestigious Hogwarts School of Witchcraft and Wizardry, players will make new friends while learning the ins and outs of spellcasting. However, the protagonist is no average student because they can conjure powerful and old-fashioned magic.
You may read more about Hogwarts Legacy:
Players must battle with both while honing their talents as a goblin revolt and more Dark Wizard activity are on the horizon. Fast-paced and intense, combat relies on offense and defense to defeat opponents. With a vast open world to explore on foot or by plane, RPG basics like leveling systems, talents, inventory management, crafting, and more are included.
Nintendo Switch, Xbox One, Xbox Series X/S, PlayStation 4, and PC are all compatible with Hogwarts Legacy. The last-gen (i.e., PlayStation and Xbox One) versions, on the other hand, won't be available until April 4, 2023.
The eventual release date for the Nintendo Switch version, which has similarly been postponed past the previous generations, is set for July 25, 2023. However, the gorgeously made version of Wizarding World is currently available to PC and current-gen users.