Hogwarts Legacy Delayed: Avalanche Software is working on an action role-playing game called Hogwarts Legacy, which Warner Bros. Interactive Entertainment will release under the Portkey Games banner. Based on the Harry Potter books and film series, including Fantastic Beasts, the game is set in the Wizarding World realm.
For Windows, PlayStation 5, Xbox Series X/S, PlayStation 4, Xbox One, and Nintendo Switch, Hogwarts Legacy is slated for release in 2023.
Hogwarts Legacy Release date
Hogwarts Legacy, a new adventure from Warner Bros. and Avalanche Software set in the Wizarding World of Harry Potter's past, will be available this year on all major gaming platforms, including Nintendo Switch, PlayStation 4, PlayStation 5, Windows PC, Xbox One, and Xbox Series X.
Hogwarts Legacy will be released over six months, as opposed to many games where the aim is to debut across all platforms simultaneously. An early access period connected to the Deluxe Edition of Hogwarts Legacy furthers the ambiguity around the game's release date or release dates.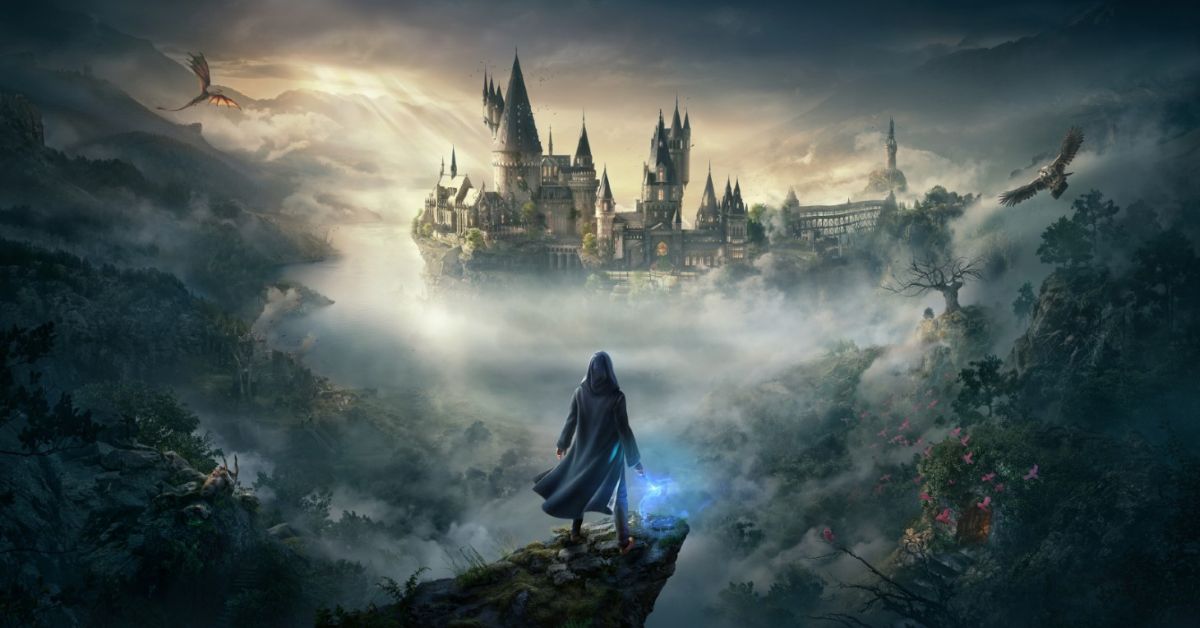 Yes, if you pay a price, you can play Hogwarts Legacy early. With the release of the PlayStation 5, Windows PC, and Xbox Series X editions of the game, Hogwarts Legacy will formally debut on February 10, 2023. On the PC, the basic version of the game costs $59.99; on the PS5 and Xbox Series X, it costs $69.99.
Hogwarts Legacy's Deluxe Edition, which retails for $69.99 on PC and $79.99 on PS5 and Xbox Series X, includes 72 hours of early access, allowing gamers to start playing the game on February 7. (The Dark Arts bundle, which comes with various cosmetic items, a mount, and access to the Dark Arts Battle Arena, is also part of that Deluxe Edition.)
Hogwarts Legacy will be launched on PS4 and Xbox One on April 4 for Potter lovers who own those consoles. For the PS4 and Xbox One editions, there is no early access period. On July 25, Hogwarts Legacy for the Nintendo Switch will be made available.
Hogwarts Legacy Delayed Again On Some Systems
The release date of the planned Harry Potter-themed video game Hogwarts Legacy has been postponed once further; according to a tweet from the makers, the Nintendo Switch version won't be available until July 25th, while the PlayStation 4 and Xbox One versions will now be on April 4th, 2023.
The game will still launch on February 10th for the PlayStation 5, Xbox Series S and X, and PC. The game has now experienced three partial delays since its announcement in September 2020, when it was supposed to be published.
However, it wasn't long before the development team said that it will instead release in 2022, adding that they would be "giving the game the time it requires." The February 10th release date, which was initially intended for all systems, and the second delay were both announced in August.
One benefit of the game's digital deluxe edition allowed players to spend a little extra to play it 72 hours before everyone else. Early access will no longer be accessible for the PlayStation 4 and Xbox One versions of the game, but it will still be available if you ordered it for a system where it releases on February 10.
Hogwarts Legacy Gameplay
In the action role-playing game Hogwarts Legacy, players can enroll in classes at the Hogwarts School of Witchcraft and Wizardry. The Forbidden Forest, Diagon Alley, and Hogsmeade, as well as other locations from the Wizarding World series, will be explorable.
The Hufflepuff and Ravenclaw common rooms are among other spaces that have yet to be visually depicted in other media. The castle's interior and outside will aesthetically vary as the game progresses to reflect the seasons.
The player can select their character's gender, house, and look during character creation. When creating a character, players can alter the voice, and physical description, and add accessories like glasses. The player can unlock and improve new spells, talents, and skills as they advance in level.
The player character will collect experience points by completing in-game tasks to level up. Combat, quests, exploration, field guide pages, and rooms of requirement are some of these difficulties.
The four Hogwarts houses' house points do have a role in the game's plot, but they are not a gameplay mechanic that is affected by player choices. Players will be able to alter the Room of Requirement as they advance in the game thanks to the game's environmental customization features.
The player character will gain knowledge in the casting of numerous magical spells, potion-making, and combat skills. Players will be able to refine their battle style as they advance. While attending classes does enhance the gaming mechanics, learning new spells is not a set part of the game.
Epic MELTDOWN Over Hogwarts Legacy

Watch the FULL VIDEO here: https://t.co/SgdTCPk842 pic.twitter.com/uKdxMkYYrQ

— TheQuartering (@TheQuartering) January 7, 2023
As part of the plot's development milestones, classes will be attended.  Players can get battle equipment through trading or crafting, which they can utilize to damage opponents or benefit themselves. Hippogriffs and thestrals are only a couple of the magical creatures that players will be able to tame, take care of, and ride.
Other magical creatures that can be interacted with include dragons, trolls, acromantulas, graphorns, mooncalves, fwoopers, kneazles, and nifflers. Some creatures have combat applications, such as the ability to shock adversaries with mandrakes.
Players' characters will be able to become friends with other characters in the game. Schoolmates will develop into friends that can travel with players, help them develop their skills, and provide interesting conversation topics as they discover their tales.
Hogwarts Legacy Trailer
Hogwarts Legacy Story
Over a century before the events of the Harry Potter books, Hogwarts Legacy takes place in the 1800s. That implies that you won't encounter Harry, Ron, or Hermione while attending Hogwarts. You get to make up a character who enrolls in Hogwarts later than the rest of your classmates and begins in the fifth year.
24 days until the release of Hogwarts Legacy! pic.twitter.com/7ccU4uyDs9

— Hogwarts Legacy News (@HogwartsLegacy_) January 14, 2023
At Hogwarts, you can select your house and take classes. Under Professor Fig's guidance, your character will get to tour the Hogwarts castle and the area around it in an effort to unlock all of its puzzles and riddles. A Goblin uprising is gaining momentum in the wizarding world with the help of evil wizards. In Hogwarts Legacy, you must strike a balance between your classes and major world events.
Frequently Asked Questions
Is Hogwarts Legacy still coming out?
For the PlayStation 4, Xbox One, and Nintendo Switch, Hogwarts Legacy will debut on April 4, 2023, and on July 25, 2023, respectively. The team is excited to release the game for you, and we want to give you the finest gaming experience possible on all platforms.
Will Hogwarts Legacy be free roam?
The wizarding realm can be explored independently in Hogwarts Legacy, which is an open-world game.
Can you be evil in Hogwarts Legacy?
However, there is one aspect that has many people's attention: in Hogwarts Legacy, you can either be evil or good. You have moral options in this game that you can use to develop your character. Your type of witch or wizard will be determined by the choices you make in-game.
Final Lines
We hope you have found the information relevant. For the latest news and information, stay tuned with us here at Gameempress.com.