Yakuza 6 The Song of Life: Ryu Ga Gotoku Studio and Sega have teamed up to create the action-adventure video game Yakuza 6: The Song of Life, which is available exclusively for PlayStation 4. This December 2016 release in Japan marked the seventh main installment in the Yakuza series and the last to star Kazuma Kiryu as the series' protagonist.
In March 2018, the English version debuted in Southeast Asia. The following month, it went global. There were Windows, and Xbox One releases in March of 2021. Yakuza: Like a Dragon, the next installment in the series chronology, will be released in 2020. It is a remake of the second game in the series, Yakuza Kiwami 2.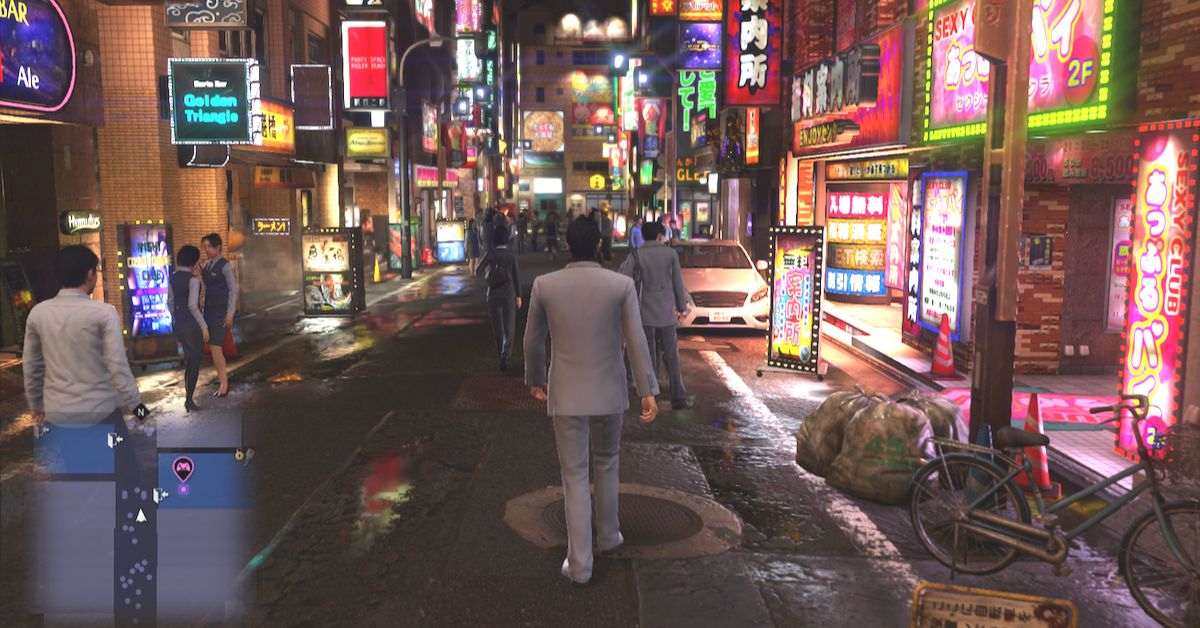 Yakuza 6 Gameplay
Yakuza 6 is a third-person action-adventure game in a vast, open world. Exploration and beat-them-up combat in an arcade style with ragdoll physics are staples of the Yakuza formula, as seen in the series' previous entries.
The new Dragon Engine game engine, first used in Yakuza 6, was later used in Yakuza Kiwami 2, Yakuza: Like a Dragon, and the spin-off Judgment, and completely reworks the series' presentation and combat mechanics.
Extreme Heat Mode, a more advanced version of Dragon Spirit Mode from Yakuza 5, is included here. While in this mode, Kiryu is immune to knockback as long as his Heat is still active, and his combo finishers can transform into Heat actions that deal massive amounts of damage.
In addition, the game uses a system similar to that of Yakuza Kiwami 2: experience points are separated into different types, and the player can unlock extra perks by spending the appropriate kind of experience; experience points can also be earned by dining at restaurants, though doing so increases the hunger gauge, which limits how much food the player can eat and reduces itself over time.
Except for Kiryu, there are no other playable characters in Yakuza 6, unlike in previous series' installments (Yakuza 4, 5, and 0). Kiryu has a more limited fighting style repertoire than both 0 and Yakuza Kiwami.
This installment features series mainstay Kamuroch, Tokyo, and newcomer Onomichi, Hiroshima Prefecture. Onomichi is unique among the series' cities because its name is the same as its real-life equivalent; the area featured in the game is based on the Shingai district of the real-life Onomichi.
KIRYU KAZUMA PULLS OUT THE DEMPSEY ROLL#Yakuza6 pic.twitter.com/3P7Kqi3ipT

— Abbas (@Abbasxegetic) December 22, 2022
Yakuza 6 Cast
Many well-known actors voice the characters of Yakuza 6. Many artists have contributed to the Yakuza series, including Takeshi Kitano as Toru Hirose, Shun Oguri as Takumi Someya, Hiroyuki Miyasako as Tsuyoshi Nagumo, Tatsuya Fujiwara as Yuta Usami (both Miyasako and Fujiwara are recurring actors from Yakuza 3), and Yoko Maki as Kiyomi Kasahara.
Yakuza 6 The Song of Life
Since its original release on the PS2 fifteen years ago, the Yakuza series has spawned numerous sequels, remakes, and spin-off titles. With their respective prequels and remakes of Kazuma Kiryu's Yakuza beginnings, Yakuza 0 and Yakuza Kiwami are considered the series' finest moments.
The PC port of Yakuza 6, titled The Song of Life, is a beautiful conclusion to Kiryu's story. Yakuza 6 not only wraps up his gangster-filled story but also transports us back to the fictional Tokyo neighborhood of Kamurocho, which is both strange and dangerous and often hilarious.
Yakuza franchise sale on Fanatical: https://t.co/9izSklnnKH #ad

•Yakuza 0 $4.19
•Kiwami $4.99
•Kiwami 2 $4.99
•Y3-5 Remastered $5.79 each
•Yakuza 6 $5.79
•Like a Dragon $17.39

also on Game Pass/PS+ Extra/Premium pic.twitter.com/deBhGNLWbN

— Wario64 (@Wario64) December 22, 2022
Crime and Punishment
After the events of Yakuza 5, Kazuma Kiryu is taken to the hospital, where Yakuza 6 picks up with him recuperating. The police show up shortly after, and Kiryu voluntarily accepts the charges against him rather than retaining legal representation.
Kiryu is determined to leave his criminal past behind, so he plans to settle his debts to the community before making further criminal missteps. Unfortunately, he finds out things are not well upon his release three years later.
The plot of Yakuza 6 is extensive and exciting, but it drags a bit in the final act. Although I enjoyed the story's concentration on Kiryu, I would have liked to see more of the series' more interesting supporting cast.
If you think of Yakuza 6 as the final chapter in the Dragon of Dojima series, however, the appearances of Majima and Saejima, for example, feel like glorified cameos.
Meanwhile, the recent turn-based reboot, Yakuza: Like a Dragon, is an excellent option if you want a new Yakuza experience without the narrative (or gameplay) baggage of previous entries.
We hope you have found the information relevant. For the latest news and information, stay tuned with us here at Gameempress.com.