Assassin's Creed Mirage is the highly anticipated addition to the Assassin's Creed franchise, set in a mesmerizing fictional world where ancient civilizations and mystical secrets converge. As players embark on a thrilling journey, they step into the shoes of a skilled assassin and navigate through beautifully crafted landscapes, engaging in stealthy combat and unraveling a complex narrative.
Assassin's Creed Mirage is set to deviate from its recent RPG-focused releases and return to the roots of the original games. Taking place in Baghdad and featuring Basim, an assassin, as the protagonist, this title will prioritize stealth and parkour, reminiscent of the early gameplay. Expectations are high that Mirage will resonate with fans who favored the original Assassin's Creed gameplay style.
Will Assassin Creed Mirage be on Steam?
A recent announcement revealed that Assassin's Creed Mirage would not be available for release on Steam. This news disappoints PC players who are avid fans of the franchise, especially considering the game's high anticipation as one of Ubisoft's notable titles for 2023.
Assassin's Creed Mirage is set to release on October 12 for PS4, PS5, Xbox One, and Xbox Series X/S.
Here Is The News About Assassin's Creed Mirage will not be available on Steam
Ubisoft announces that the upcoming Assassin's Creed Mirage will not be available on Steam when it launches in October. https://t.co/Ue7sAAhZtO

— Game Rant (@GameRant) May 25, 2023
Where Is Assassin's Creed Mirage Will be Available
Regrettably, Steam-reliant PC gamers cannot play Assassin's Creed Mirage upon its initial release. Apart from the console version, the game will exclusively be available on the Epic Games Store or the official Ubisoft Store. Ubisoft has not provided definitive information regarding a potential later release on Steam, leaving the possibility open for the title to arrive on the popular platform.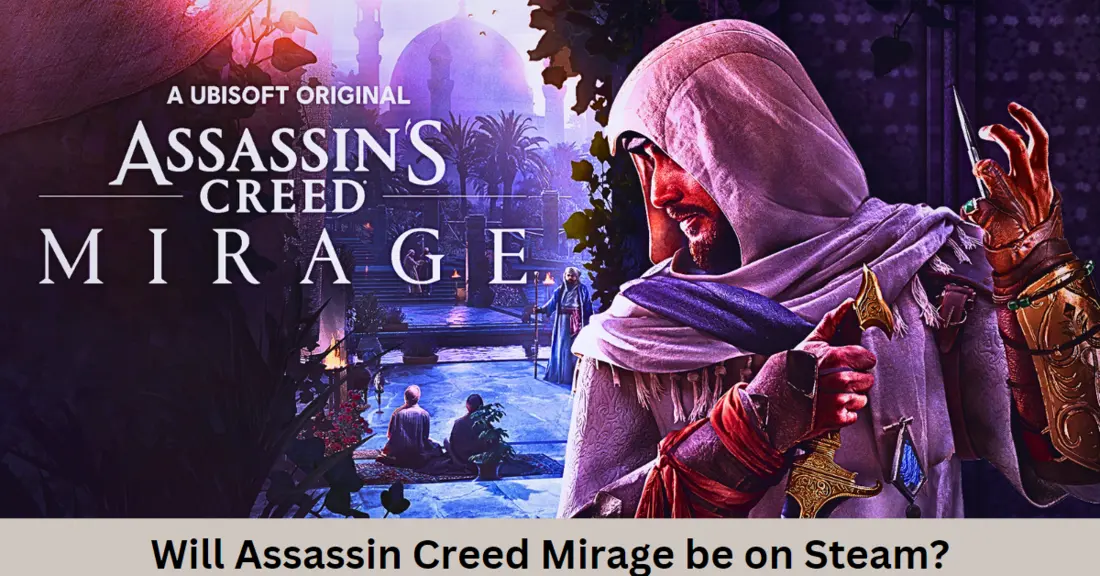 Following a somewhat disappointing 2022, Assassin's Creed Mirage carries significant weight for Ubisoft. The company experienced a decline in revenue, reporting an 18% drop compared to the previous fiscal year, with earnings decreasing from $2.31 billion to approximately $1.97 billion. As a result, the release of this title holds excellent importance for Ubisoft. The decision to opt for paid exclusivity on the Epic Games Store could impact sales on the PC platform, as the absence of availability on the most popular platform will likely result in lower sales figures.
Assassin's Creed Mirage Gameplay Trailer Released
Assassin's Creed Mirage recently unveiled a new trailer showcasing its exhilarating, fast-paced action and immersive stealth sequences set in the vibrant Middle-Eastern city of Baghdad. The trailer evoked a reminiscent atmosphere closely resembling the franchise's inaugural game. However, the game's ability to satisfy traditional fans yearning for the authentic experience of the original Assassin's Creed and the new audience seeking a vast world teeming with diverse activities remains to be seen.
Read More:–