Spellbreak Players: A recent gathering of Spellbreak players took place as the game's servers were being shut down. Players in the fanciful battle royale known as Spellbreak shot spells rather than guns. Just a few years into its existence, the game has already been permanently discontinued.
Spellbreak, a video game that was released in 2020, received favorable reviews thanks to its magical twist on the formula that encouraged player experimentation. Together with its excellent implementation of the battle royale rules, Spellbreak's ability to mix magic to the lethal effect made it stand out.
Unfortunately, the game's developer, Proletariat, announced its closure in June. Spellbreak had a relatively limited player base despite receiving positive reviews and having imaginative gameplay; although it wasn't stated at the time of the announcement, this was probably the main consideration.
Following the news, rumors that Blizzard might be purchasing Proletariat surfaced. After the transaction was finalized, Spellbreak held its final performance a few months later.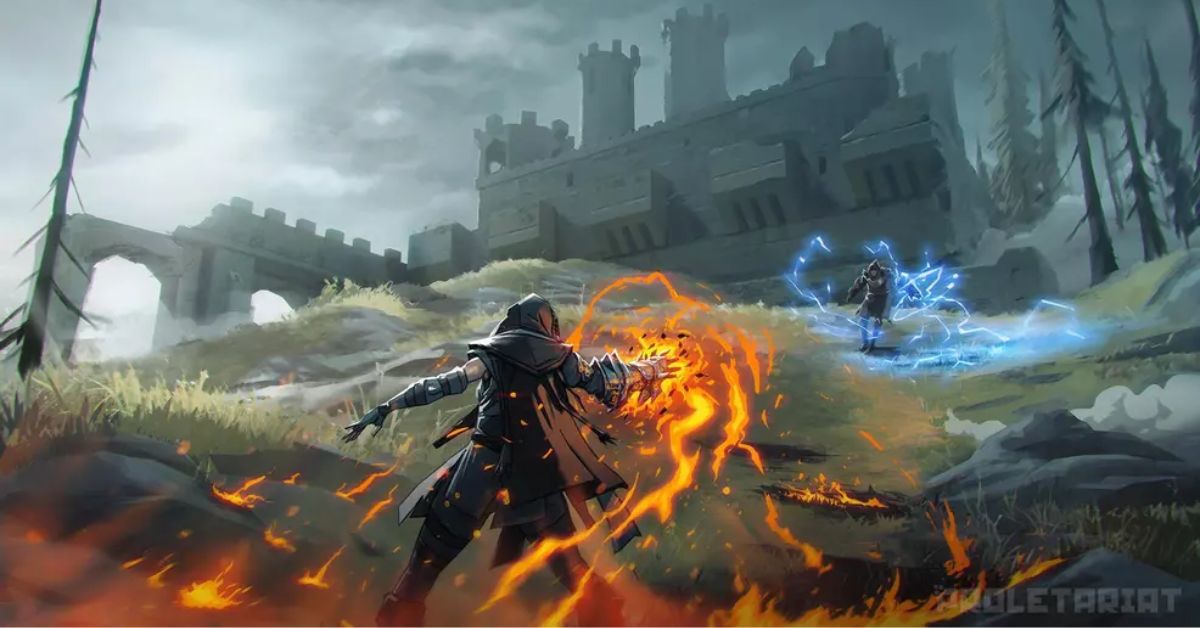 Twitch streamer IXITimmyIXI assembled a group of viewers and other streams to play a few pacifists matches as a way to commemorate or lament the game's end. The players danced, chatted, and cast spells without malice during the game's final hour, all in the spirit of a happy farewell.
IXITimmyIXI also released a little video clip from the final seconds of the previous game, when Spellbreak's version of Fortnite's "Toxic Storm," the "Spellstorm," is closing in on the players.
IXITimmyIXI's avatar can be seen in the video clip in the center of the screen utilizing the cheer emote while other players gather around him, all dressed in different skins to create a colorful cast of characters.
The gathering players ignore the approaching Spellstorm as they unleash a cataclysmic inferno of spells, casting as many spells as they can. Overall, a fitting send-off for Spellbreak.
Read More:
IXITimmyIXI refers to a dedicated Spellbreak community server throughout the whole archived broadcast of the stream, even though this is the game's official finish. He may be heard urging followers to congregate on the group's Discord channel.
As he and other developers are unsure of how to legally manage such an endeavor, he also appeals to supporters who are interested in helping with development and those who are knowledgeable in legal concerns for such scenarios.
Regardless of the conclusion, it's encouraging to know that the game may still have a following in the community, especially because Blizzard reassigned Proletariat developers, which caused the game's creators to become separated.
Players that don't check out the community server after the shutdown will still have a ton of fantastic battle royale games to choose from. Even yet, it's unlikely that any will possess the distinctive magical infusion found in Spellbreak.
Final Lines
We hope you have found the information relevant. For the latest news and information, stay tuned with us here at Gameempress.com.