Blizzard Has Announced Overwatch Second Season Content
Blizzard Has Announced Overwatch Second Season Content: Blizzard has revealed additional information about Season 2's forthcoming content for Overwatch 2. The new Tank hero Ramattra and the premiere date of December 6th for Season 2 were both announced at the start of the month.
Addressing some incomplete info posted early about our Overwatch 2 Battle Pass – we'll be sharing all details ahead of launch, but want to confirm that new Overwatch 2 heroes will be available on the free track of the Battle Pass.

— Jon Spector (@Spex_J) September 8, 2022
Blizzard Has Announced Overwatch Second Season Content
Previously unknown information has been revealed in a new blog post from Blizzard. A new escort map, Shamboli Monastery, will be introduced alongside Ramattra.
overwatch 2 power creep haha!

To be fair… Cassidy does have a roll too😂😂😂 pic.twitter.com/PDWP7m8ZGJ

— Stylosa (@Stylosa) November 30, 2022
The map rotation is being updated to include Rialto, Blizzard World, and Watchpoint: Gibraltar. Blizzard has promised additional balancing changes, which means that numerous characters, including Kiriko, Mercy, and Doomfist, will be receiving changes.
This year's Winter Wonderland will open on December 13th, after a year hiatus. It will conclude on January 4th, one day before the temporary Battle for Olympus begins.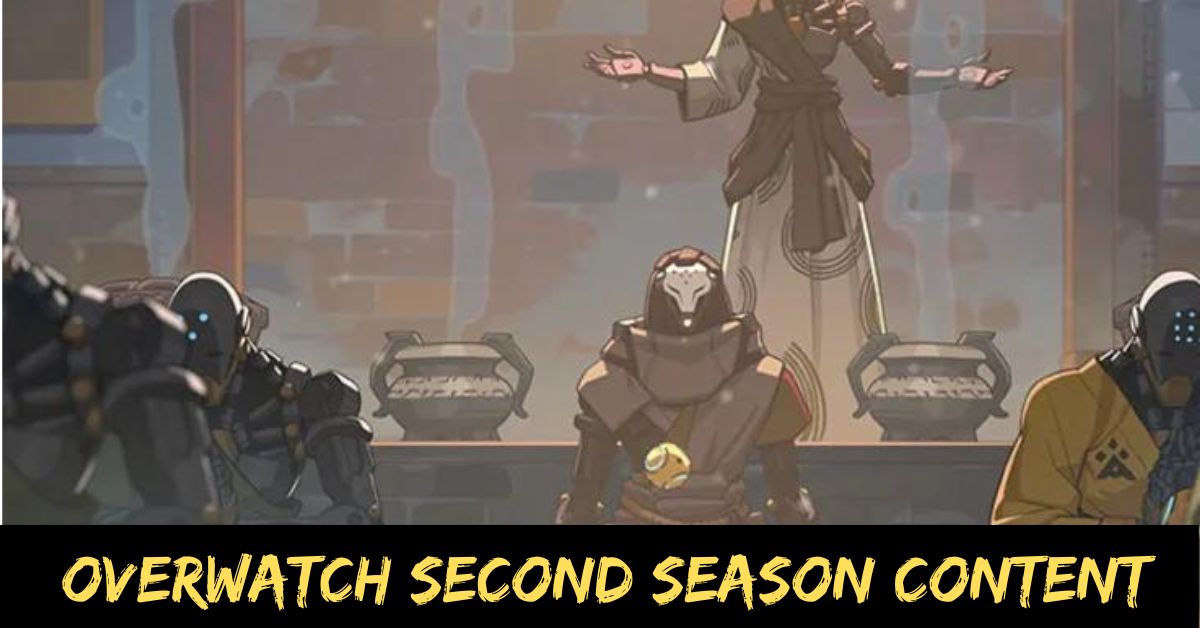 Battle for Olympus is tied to the subject for Season 2 – Greek mythology. The premium battle pass includes Junker Queen, Pharah, and Ramattra skins unique to the pass's theme.
On January 19th, the Siege of Olympus will be over. The Lunar New Year celebration then resumes on January 17 and lasts until February 1.
⚡ New Season = New Hero, new map, new Battle Pass, and more! ⚡

Here's everything you can expect to see in #Overwatch2 Season 2! pic.twitter.com/F5KTveaCI7

— Overwatch (@PlayOverwatch) November 29, 2022
On December 6th, Season 2 will be made available for free, but the premium battle pass will cost you 1,000 Overwatch coins, or about $10.
New Overwatch 2 players will never know what we went through pic.twitter.com/SiKg5c49BS

— Hoshi (@HoshizoraOW) December 1, 2022
Frequently asked questions
Will Overwatch 2 actually come out?
Blizzard needs a lot of people to play Overwatch 2, so it makes sense that the game is available on all the major platforms. There are versions of the game available for PC, PS5, PS4, Xbox Series X/S, Xbox One, and Switch.
Will Overwatch 2 get new characters?
Sojourn, Junker Queen, and Kiriko are the game's three new heroes.
Will Overwatch 2 Keep skins?
With the launch of Overwatch 2, a large number of players have returned to the frenetic first-person shooter. Those who appreciated the precursor don't have to begin playing from scratch. They retain the skins they won in the first game and get access to a few new heroes.
Will Overwatch 2 have every hero?
Those who have played Overwatch 1 before, however, will have their stats transferred over to Overwatch 2. It means that veteran players will have access to all the heroes, game modes, and skins in Overwatch 2.
Final Words:  We hope you have found all the relevant information regarding Blizzard Has Announced Overwatch Second Season Content. For more latest news and information stay tuned with us here at Gameempress.com.