Sony's Push for Perfection: Sony has submitted a patent for technology that would reduce the amount of ambient noise heard in a headset. As the Japanese tech manufacturer has a long history of creating noise-canceling headphones and other similar devices, this seems like a natural progression for them.
Games like Call of Duty: Modern Warfare 2 and Back 4 Blood, both available on the PlayStation 5, have implemented proximity chat, and better noise-canceling technology can mitigate some of the adverse effects of this.
Players with subpar systems used to fill multiplayer lobbies not too long ago, leading to a cacophony of background noise.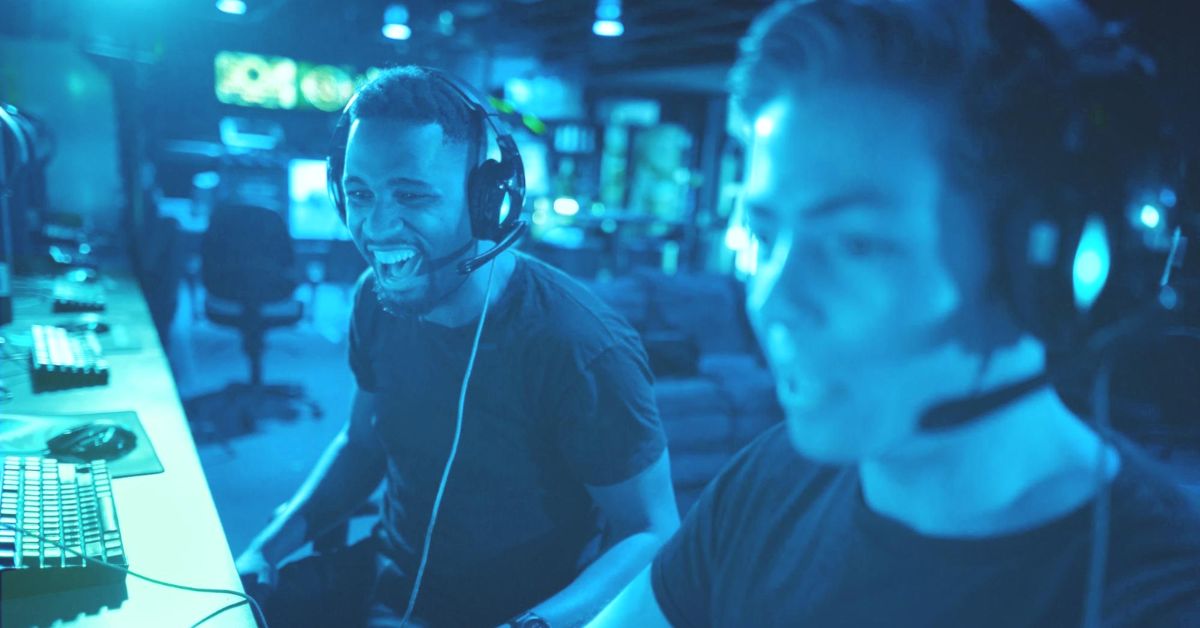 However, the problem of teammates using subpar headsets has diminished as microphone and headset technology has advanced.
Much work remains to be done, and players who rely on proximity chat continue to be severely hampered by distracting ambient noise. Thankfully, Sony may soon have a patent to deal with these problems.
Sony's recently filed patent goes into some detail. Still, the company intends to use better microphones to identify what sounds more accurately should and should not be transmitted during gameplay.
Sign up for a chance to join the PlayStation Preview Program and test drive new upcoming features, like 16-player Parties and improved voice chat quality. Details: https://t.co/Tzu51t7A0b pic.twitter.com/nTjpjODrcl

— PlayStation (@PlayStation) June 4, 2019
Theoretically, this should prevent irrelevant chatter from contaminating a game's lobby or revealing a player's position in a game that allows proxy chat.
It's no secret that Sony is always looking to the future regarding headsets; early PS5 adopters may recall that the PS5 Pulse 3D Headset was a huge hit and quickly sold out after the system was released.
To be sure, the future applications of this cutting-edge technology are murky at best. Maybe Sony will introduce a series of PS5-specific headsets with this advanced technology, or maybe it will become standard in all future Sony headphones.
Voice chat enhancements are necessary due to the rising popularity of battle royale games like Call of Duty: Warzone 2.0 and player-versus-player role-playing games like Escape from Tarkov.
If you have larger earholes, the Sony WF-1000XM4 are the one pair to rule them all. The sound quality is excellent, the noise-canceling is better, and they pick up your voice more clearly than ever before. 📸: Sony Electronics https://t.co/2oDyA0eRgX 5/6 pic.twitter.com/ICufuCqovn

— WIRED (@WIRED) December 3, 2021
Sony files many patents that could revolutionize the industry, but only a tiny fraction of them make it to market.
Although it is common practice for companies to file patents without having any concrete plans for implementing them, the inclusion of this latest filing alongside other, more outlandish ideas like Sony's system that would allow players to communicate through haptic feedback secretly makes it challenging to predict when or how these things might come into effect.
Sony's Push for Perfection Final Lines
Sony is always striving to improve their products, and it recently submitted a patent for technology that would significantly lessen the amount of outside noise experienced by headset users. The Japanese electronics giant has a solid track record in the development of noise-canceling headphones and related products, so this is an obvious next step for them.
We hope you have found the information relevant. For the latest news and information, stay tuned with us here at Gameempress.com.