Sonic the Hedgehog: In an interview with the Japanese gaming magazine Famitsu, Sonic Team member Takashi Iizuka teased that 2023 will be an even bigger year for Sega's long-running Sonic the Hedgehog series.
Fans of Sonic the Hedgehog have had a lot to be happy about recently, with a successful big-screen sequel coming out in early 2022 and the release of Sonic Frontiers in November, but this may only be the beginning.
Sonic Frontiers will likely be the primary source of new Sonic content in the following weeks and months. In late November, Sega and developer Sumo Digital unveiled a three-update plan for Sonic Frontiers, detailing everything from a photo option and additional challenge modes to brand-new playable characters and story content.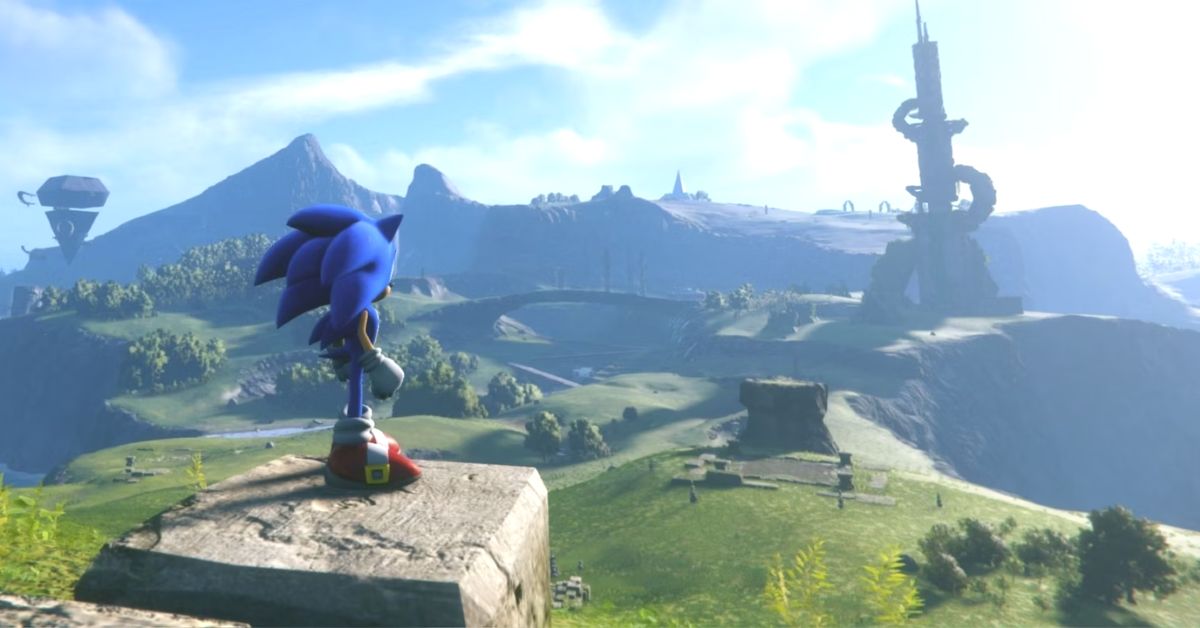 While Sega has yet to reveal any further information about the future of Sonic Frontiers, the first update is expected to arrive sometime in early 2023. Still, beyond Sonic Frontiers, there's much potential for further speculation about future content.
Takashi Iizuka was cagey in his interview with Famitsu, simply saying that Sonic Team is working on a "second wave" of material to keep the brand's momentum going over the next year.
Many fans believe Sonic Frontiers laid a good foundation upon which a sequel may be constructed, but it isn't easy to speculate what Sega and Sonic Team may have in store without more information.
The first eight episodes of the animated series Sonic Prime have only recently been released on Netflix. Sonic Team may find a method to include this in Sonic Frontiers or grow the series into a full-fledged game.
Takashi Iizuka: SEGA Has "A Lot More" Planned For Sonic The Hedgehog In 2023 https://t.co/a6pqbfRh0A #Repost #Sonic #SonictheHedgehog #Sega #TakashiIizuka pic.twitter.com/bTgRB0qzkm

— Nintendo Life (@nintendolife) December 28, 2022
The Sonic Boom multimedia franchise is a good example; it resulted in the release of two games and the premiere of more than 100 episodes of an animated series.
The Sonic the Hedgehog merchandise industry is massive. Build-A-Bear has previously released Sonic plushies, and the franchise will soon have its line of Squishmallows and LEGO kits.
These souvenirs are probably not what Takashi Iizuka had in mind when he talked about new content for Sonic in his interview, but if the character continues to be as successful as he is now, they could become a fixture of the Sonic brand.
However, 2023 will be a big year for Sonic fans, and we can only hope it marks the beginning of a new era for Sega's famed Blue Blur.
We hope you have found the information relevant. For the latest news and information, stay tuned with us here at Gameempress.com.