Sonic Frontiers Updates: Dlc Adds Available Characters and Story Content
Sonic Frontiers Updates: Sonic Frontiers will receive free downloadable material (DLC) in the form of three updates during the year 2023, with Sega promising new playable characters and story content.
More content will be coming to Sonic Frontiers in 2023, including a Photo Mode, new challenges, and even an additional story. https://t.co/mYvz3ij2xp

— IGN (@IGN) November 30, 2022
Sonic Frontiers Updates
The first of Sonic Frontier's recently promised updates will add a jukebox, a photo option, and a few new challenge modes, but there's no word on when we can expect to see it. It seems like Sega is aiming for a launch sometime in June, given that there will be a second update marking Sonic's birthday and bringing a new Koco and a new open zone challenge.
#SonicFrontiers
Uuu… I still managed to draw it. In two days. For a long time I simply didn't have an idea, and if I did, I just didn't know how to implement them.😅💦
Given the Sonic series, I didn't believe in the new game from the start.>> pic.twitter.com/bSCve9buwB

— StarCat🌟COMMISSIONS OPEN🌟 (@StarCatBloomTH) November 19, 2022
The big one has here, with the third free update for Sonic Frontiers in 2023 promising more story content and playable characters. Whether or not Tails, Knuckles, and Amy are actual playable characters is not made clear in the Update 3 artwork.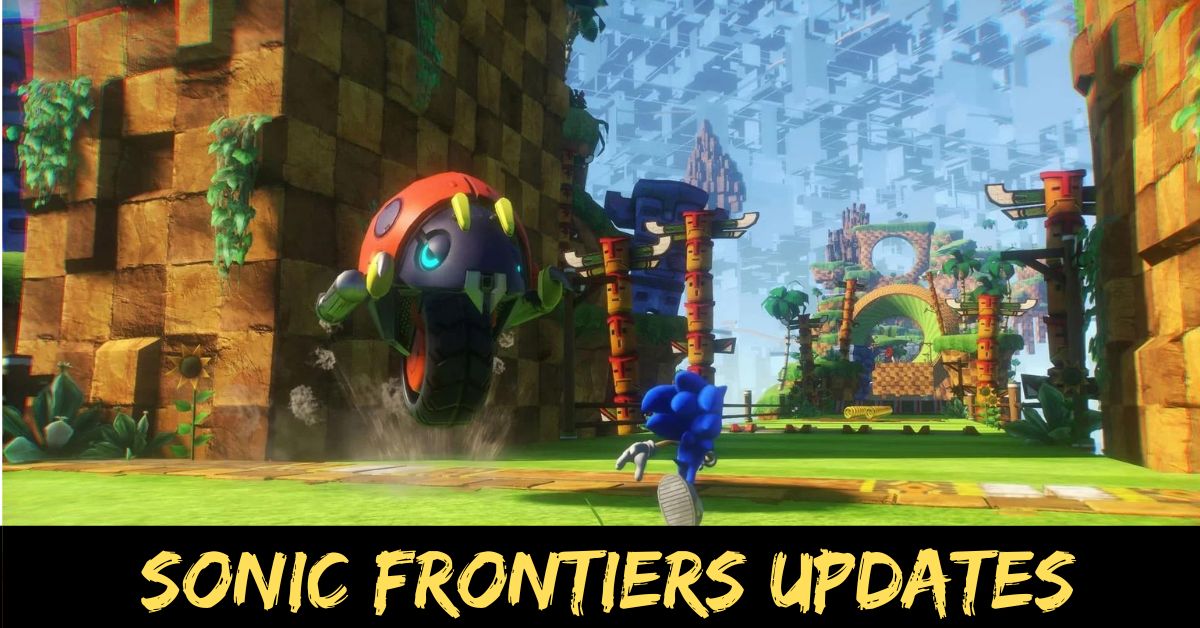 As if that weren't enough free stuff, Sega has also confirmed that Sonic will be decked out in his holiday best on December 21st, when players of Sonic Frontiers on all platforms will be able to do just that by donning the festive Holiday Cheer Suit for the hedgehog.
we were all thinkin it 🤭#SonicFrontiers pic.twitter.com/KIGXi6IdQh

— 🎄🔔SherryJINGLEZ🔔🎄 (@sherrydoodlez) November 30, 2022
When Sonic Frontiers came out earlier this month, Eurogamer was generally positive about it. In spite of the recent string of losses, fans still enjoy a good time "in the moment of the momentum," as writer Alan Wen put it. This isn't the 3D experience that will convince purists that the blue hedgehog belongs in only two dimensions.
New modes, new Koco, new…playable characters!? More Sonic Frontiers content coming your way next year! pic.twitter.com/MoZ8Gtj4Ro

— Sonic the Hedgehog (@sonic_hedgehog) November 30, 2022
Frequently asked questions
Is Sonic Frontiers delayed to 2023?
New content for Sonic Frontiers, the latest installment in the series, will be implemented starting in December 2022 and will continue throughout the year 2023, as detailed in the game's DLC Roadmap.
Is Sonic Frontiers finished?
For the Nintendo Switch, PlayStation 4, PlayStation 5, Windows, Xbox One, and Xbox Series X/S, it went gold on October 22, 2022, and was released on November 8, 2022.
Will Sonic Frontiers have stages?
Although you'll spend much of your time in Sonic Frontiers wandering large open areas, you'll also have to complete several classic Sonic stages spread across each island.
Will Sonic Frontiers have Chaos Emeralds?
To obtain one of the seven chaos emeralds, Sonic must first break into one of the many Chaos Emerald Vaults hidden throughout each of Sonic Frontiers' worlds.
Final Words: We hope you have found all the information regarding the Sonic Frontiers Updates: Dlc Adds Available Characters and Story Content. For more latest news and information stay tuned with us here at Gameempress.com.