A video was uploaded to YouTube by an Elder Scrolls 5: Skyrim gamer showing a large number of ground troops hovering several feet in the air. Since its release in 2011, the open-world role-playing game Skyrim by Bethesda Game Studios has been a critical and commercial success. Skyrim is well-known for its huge open environment, compelling story, and diverse gameplay options like exploration, combat, magic, and crafting.
The Elder Scrolls 5: Skyrim is well-known not just for its aforementioned features, but also for the weird glitches that are both irritating and entertaining at times. While bugs can be annoying, they've also become a source of inspiration for gamers, who have made mods and movies showcasing the game's most outlandish and hilarious errors.
Continue reading:-
Skyrim Absurd: Hilarious Video Shows Soldiers Soaring Through the Air
A video circulating online recently captured the attention of the community since it appeared to depict a bug in Skyrim in which a number of warriors were floating in midair. A video of a military formation march was originally shared on Reddit by user Active-Tension7294. Many of them don't seem to be standing on the ground at all, but rather floating a few feet in the air.
Their actions look ridiculous as if they were being supported by some unseen power. The reason for this Skyrim bug is unknown, although it may have something to do with the physics engine that manages the in-game movement of items, which failed to detect collisions between the soldiers and in-game environments.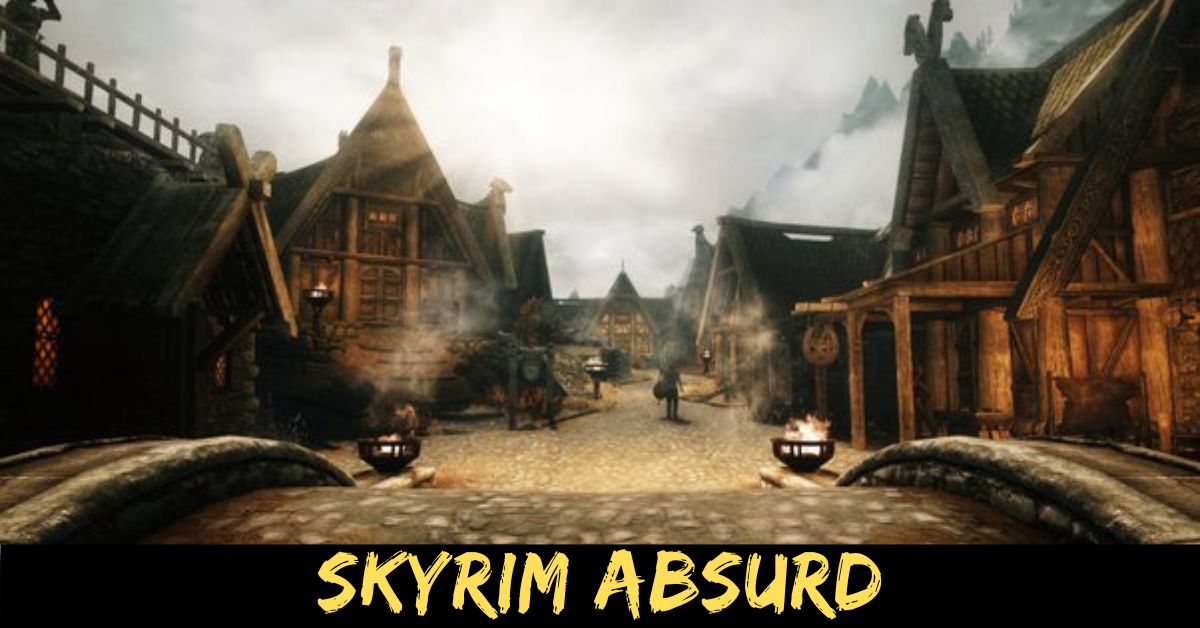 Players have reported similar bugs in other games, including characters becoming trapped in walls and things seemingly hovering in the air. Reloading a save or restarting the game usually fixes this kind of problem, although they're still annoying. Glitches in video games have been the subject of much study and conjecture ever since the hilarious Skyrim video went viral.
The Elder Scrolls 5: Skyrim players have found a lot of amusement in the situation, as is the case with many technological glitches in video games. Many gamers have taken to social media to share stories of their own amusing in-game errors, and the internet at large has been ablaze with comments and jokes about the incident.
Similar posts:-
To sum up, the Skyrim video demonstrating the glitch of the flying soldiers is a warning that even polished games can still have technical flaws. Still, many players find the bug to be hilarious and entertaining. Even if you don't like Skyrim, you have to admit that the image of floating warriors, as if they were puppets, is rather funny.
Skyrim, the fifth installment in The Elder Scrolls series, may now be played on the PC, PlayStation 4, PlayStation 5, Switch, Xbox One, and Xbox One X/S.
We hope you have found all the relevant information about the Skyrim Absurd: Hilarious Video Shows Soldiers Soaring Through the Air. Keep in touch with us here for more latest information.
Frequently asked questions
Is Skyrim a horror game?
A few spots in Skyrim really bring up the creep factor. Places like Morthal and its environs, as well as any deep cave or eerie castle, are perfect examples. Yet, there are certain objectives that serve as reminders that there are horror elements to this game, and not all of these adventures take place in ominous locales like Morthal.
What is the mod controversy in Skyrim?
In 2021, there was yet another controversy around Skyrim add-ons when Nexus Mods announced it would no longer allow older mods to be deleted off its website after a 30-day grace period. This was done to prevent issues with the Collections function, which allows for the bulk downloading of mods.