A western-themed action-adventure game released in 2010 by Rockstar San Diego and Rockstar Games. It is the sequel to the 2004 game Red Dead Revolver and is a natural continuation of the Red Dead franchise.
John Marston, a former criminal, has his wife and son kidnapped by the government as payment for his services in Red Dead Redemption, a game set during the decline of the American frontier in 1911. Realizing he has no other option, Marston sets out to do justice by the law for three of his former gang members.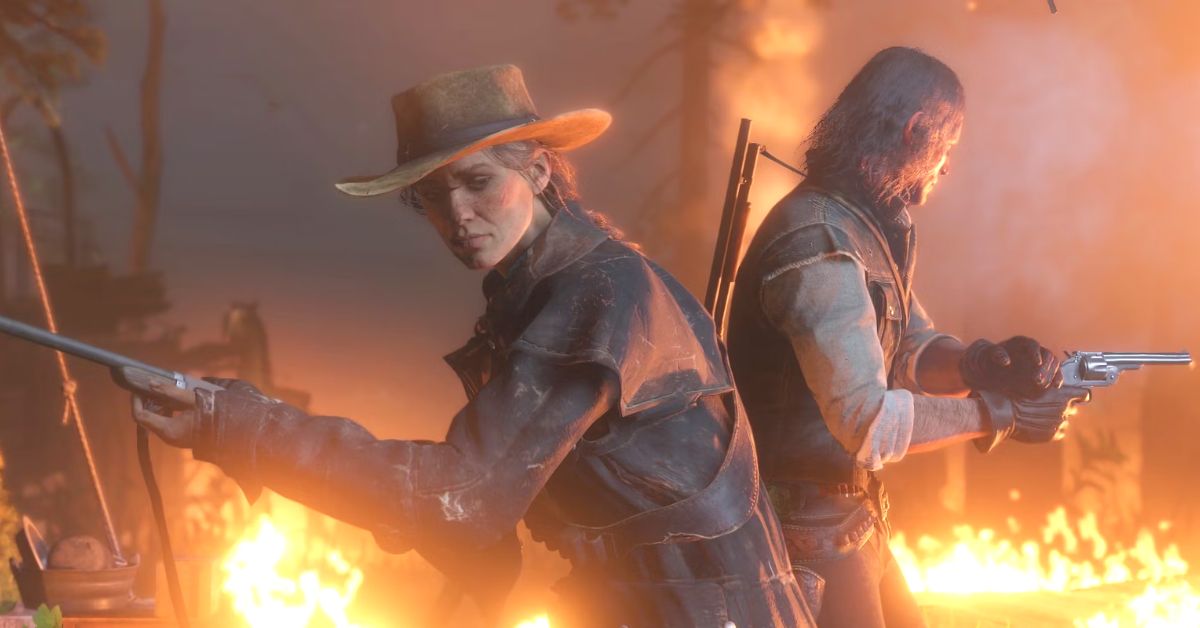 Get Ready to Draw Your Guns: Red Dead Redemption 3 Release Date
No word yet on when the western gunslinger series will return. Considering Rockstar's previous releases and the potential release of Grand Theft Auto 6 in 2024, Red Dead Redemption 3 might arrive in late 2028.
When I first thought about when this game would come out, 2027 was a good guess. Then one of the most significant leaks in history occurred: Grand Theft Auto 6. What followed the leak was an absolute whirlwind of activity.
The End of the Outlaw Era: Will Red Dead Redemption 3 be the Last Game in the Series?
There will be a third Red Dead game. I mention this since the Series is a significant source of pride for Studio Rockstar. It's implausible that they would let a video game series with such widespread popularity disappear. However, keep in mind that even if development is proceeding, you won't be able to play the game for at least a few years.
Celebrating a Decade of Red Dead Redemption: https://t.co/kj8dHFkmf5 pic.twitter.com/RZlZGE7J7I

— Rockstar Games (@RockstarGames) May 19, 2020
Riding into the Sunset: Red Dead Redemption 3 on Various Platforms
You can get Red Dead Redemption 3 for PS5, Xbox One X|S, and PC at launch. This seems inevitable unless Rockstar decides to jump the generation with the Red Dead series. In particular, Rockstar is notoriously late with its releases on the PC. PC players had to wait over a year after the PS4 and the release of Xbox One versions of Red Dead Redemption 2.
Similarly, Grand Theft Auto 5 was first released in 2014 for PS4 and Xbox One in 2015 for Windows. A day-one PC port isn't too much to ask for, especially given how far away RDR3 is. Still, even if the worst comes to pass, a PC release is possible by 2029 (ideally).
Rockstar only produced one game on the previous generation of consoles: Red Dead Redemption 2. That's plausible that Rockstar won't release any other games for this generation while they focus on developing Grand Theft Auto 6, but that's just speculation on my part, so take it with a grain of salt.
Until then, we know that the PlayStation 5, Xbox Series X|S, and Windows will each have their version of the game upon its 2028 release, barring unforeseen delays. The article concludes with a discussion of the potential benefits of streaming the game upon its release.
RDR3: The Game That Will Leave GTA 6 in the Dust
Even though every aspect of Red Dead Redemption 3 remains a mystery, it already manages to excite more than Grand Theft Auto 6. Red Dead Redemption 3 is so far off that it hasn't even been announced yet, whereas Grand Theft Auto 6 has been getting a lot of publicity thanks to reports and leaks.
Looking at the quality gap between new Grand Theft Auto games and Rockstar's Red Dead Redemption series, there are still many reasons to anticipate RDR3. Even though it is not slated to be released until 2024, Grand Theft Auto 6 is now one of the most talked-about games in the industry.
The steady stream of rumors and leaks has been painstakingly dissected, from the rumored return to Vice City to the new protagonists. In contrast, words about Red Dead Redemption 3 are all that exist at this point. Rockstar has been relatively silent on Red Dead Redemption 3, even though the popularity of Red Dead Redemption 2 assures its existence.
We hope you have found the information relevant. For the latest news and information, stay tuned with us here at Gameempress.com.
Frequently Asked Questions
Will Red Dead Redemption 3 be on PS4?
Red Dead Redemption 3 Release Date: PS4, PS5, Xbox, PC, Switch.
Will there be a Red Dead 4?
Yes, it seems that Spring 2023 is the target release window for the next Red Dead game, which will be titled Red Dead: Gunslinger.
Is Arthur Morgan alive in Red Dead Redemption 2?
I did it in the end.'" Arthur Morgan is a playable character in the Red Dead series, and the protagonist of Red Dead Redemption 2. He used to be a part of Dutch Van Der Linde's crew, but they had a falling out after they discovered a rat among them. In the end, tuberculosis proved fatal for him.