Rockstar Changes GTA Online Roleplay Regulations
Rockstar Changes GTA Online Roleplay Regulations: Rockstar has clarified its restrictions regarding Grand Theft Auto Online roleplay servers, which has created some anxiety among the massive community that plays GTA Online this way. This explanation appears to have been spurred by an isolated server set up to promote a rapper. Yes, if "Lil Durk" is your true name, you should be proud of yourself and take a bow.
We have updated our policy on mods to cover roleplay (RP) servers: https://t.co/wvgjYsxTqn

— Rockstar Support (@RockstarSupport) November 18, 2022
Rockstar Changes GTA Online Roleplay Regulations
The new roleplay servers policy for GTA Online was issued on November 18, and it is, as one might anticipate, pretty legalistic. At the outset, it's made clear that Rockstar values "acceptable fan creativity" and expects roleplay servers to "thrive in a safe and friendly fashion" for the foreseeable future.
It took you guys 9 years to get with the current times after alienating the large portion of your community and ignoring them. At this point with the online game dead in the river you guys are too late. Terrible management, fire Sam Houser, he's useless. Prove me wrong

— Modest Kangaroo 🦘 (@ModestKangaroo) November 18, 2022
Commercial exploitation, such as the sale of "loot boxes" for real-world currency or its in-game equivalent, the sale of virtual currencies, generating revenue via corporate sponsorships or in-game integrations, or the use of cryptocurrencies or crypto assets (e.g. "NFTs"), is prohibited, as is the importation or misuse of other IP in the project, including other Rockstar IP, real-world brands, characters, trademarks, or music.
The first two are obvious, and the third is probably what prompted this explanation. The press announcement for "Lil Durk combines music and gaming together with latest GTA-based NFT drop" was issued in October.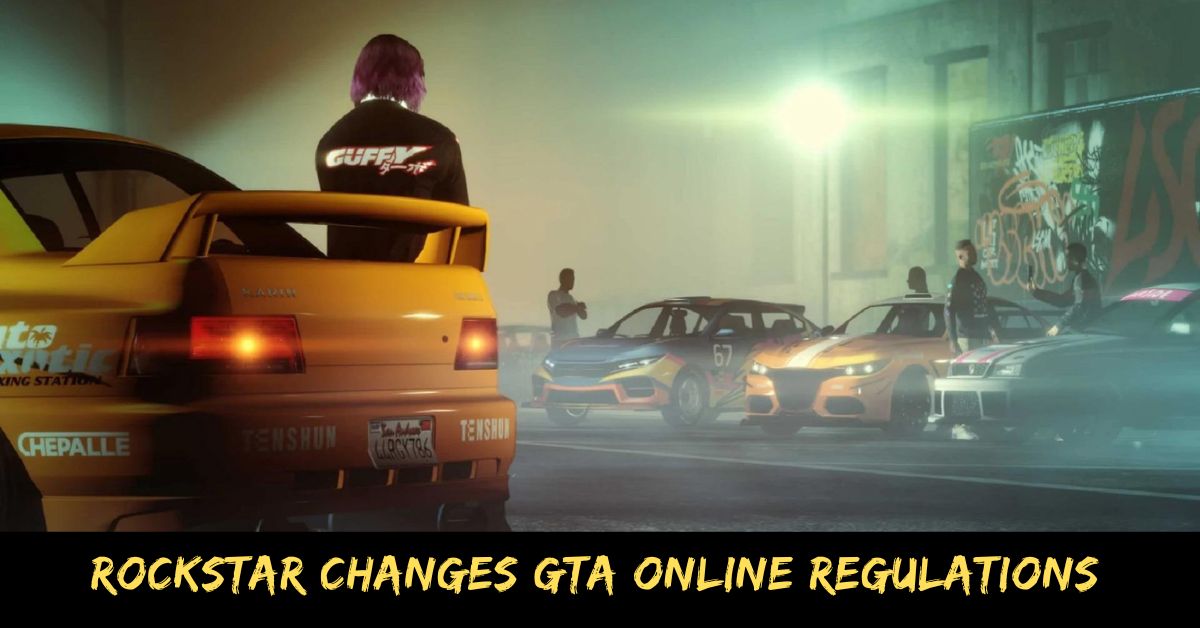 It stated that the rapper would be releasing a "Trenches Pass" that would allow fans to participate in a "pre-sale," which was actually a non-fungible token (NFT) enabling early access to a Grand Theft Auto Online roleplay server. It appears that this pass also had a loot box mechanic.
Several attempts have been made to link Minecraft with blockchain and NFTs, creating a dilemma for games where players can set up their own servers. The idea of a Grand Theft Auto server with NFTs is intriguing, but it's simple to see why Rockstar wouldn't want people making money off of their creation by creating confusion about whether or not the server is official.
I got banned for random modder dropping xp points on my character and then when I came back I used a mod myself to block other modders and I got banned permanent , you can't win stick to console versions

— Lusavez (@Lusavez) November 18, 2022
It has been stated on social media that the Trenches server was taken offline yesterday after being contacted by the helpful attorneys at Take Two. "Rockstar Games Inc.'s parent firm, Take Two Interactive Software Inc., has apparently notified us of this issue. Everyone at Trenches has been told to stop working immediately […] We can do nothing but give in to their whims."
Lil Durk, we hardly knew ye. The statement acknowledges that they hope to reach an agreement with Rockstar and Take-Two, but wishes them "good luck" in doing so.
1-2 years to go

— OnocaMC (@OnocaMC) November 18, 2022
Rockstar's clarification of policy appears to pose little threat to the larger GTA roleplay community. It would be counterproductive to go after something that has probably been part of the series ever since they began reaching PC, as the roleplay aspect of this game is perhaps one of the reasons it has such a long tail, remaining a significant draw on Twitch.
To put it simply, this is a move against individuals who seek to profit from GTA Online's popularity by making false claims of affiliation with the game where none exists. Even though it's still a shambles, GTA Online produces half a billion dollars annually, which is hardly pocket change.
Frequently Asked Questions
Does Rockstar Approve of Fivem?
However, Rockstar claims that "The FiveM project is an unlicensed alternate multiplayer service that incorporates code meant to promote piracy" Individuals involved in the creation of this content have had their Social Club accounts deactivated as per our explicit stance on such violations of our terms of service.
Is GTA RP official?
Is there anyone that plays roleplay in Grand Theft Auto V? GTA V roleplay is available to anyone with a PC copy of the game, but it plays very differently from the standard multiplayer mode in Rockstar's massively popular game. Also necessary is the ability to use the game client that has been modded, such as FiveM or Grand Theft Multiplayer.
A Primer on GTA 5 Roleplay Servers
In GTA Online, you don't control the main character—instead, you assume the role of a modifiable NPC. People portraying police officers and criminals often speak with different accents and have different personalities than the actors who portray them in the film.
Does Rockstar Allow Nopixel?
Players of NoPixel will need a Steam account because the game is powered by GTA 5. Administrators must confirm the players' identity. In order to play NoPixel, players need to have a Steam account set up and active, even if they use the Rockstar versions of GTA 5.
Final Words: This article concludes with information regarding the Rockstar Changes GTA Online Roleplay Regulations. For more latest news and information stay tuned with us here at Gameempress.com.