The upcoming Halo Infinite patch will include a modification that will counter the game's current competitive Drop Weapon meta, and developer 343 Industries has given us a sneak peek at what's to come. Season 3 of Halo Infinite is set to premiere on March 7th.
But before the big upgrade rolls out, 343 Industries has promised to release another patch. Some significant balancing changes have already been confirmed for Halo Infinite, which has the potential to completely reset the game's meta.
Since its release, Halo Infinite has been plagued by problems, and now, Microsoft has decided to fire off a large number of 343 Industries employees that worked on the game. Even so, the studio has maintained its focus on Halo Infinite's multiplayer. The highly anticipated Infection Mode, along with new maps like Forbidden and Crystal Cave, are just a few of the rumored features for Season 3.
Read more:-
343 Industries has announced that the pre-season update for Season 3 will be released on February 15. According to 343's announcement, these adjustments are being made in response to player complaints and difficulties reported through Halo Infinite's support page.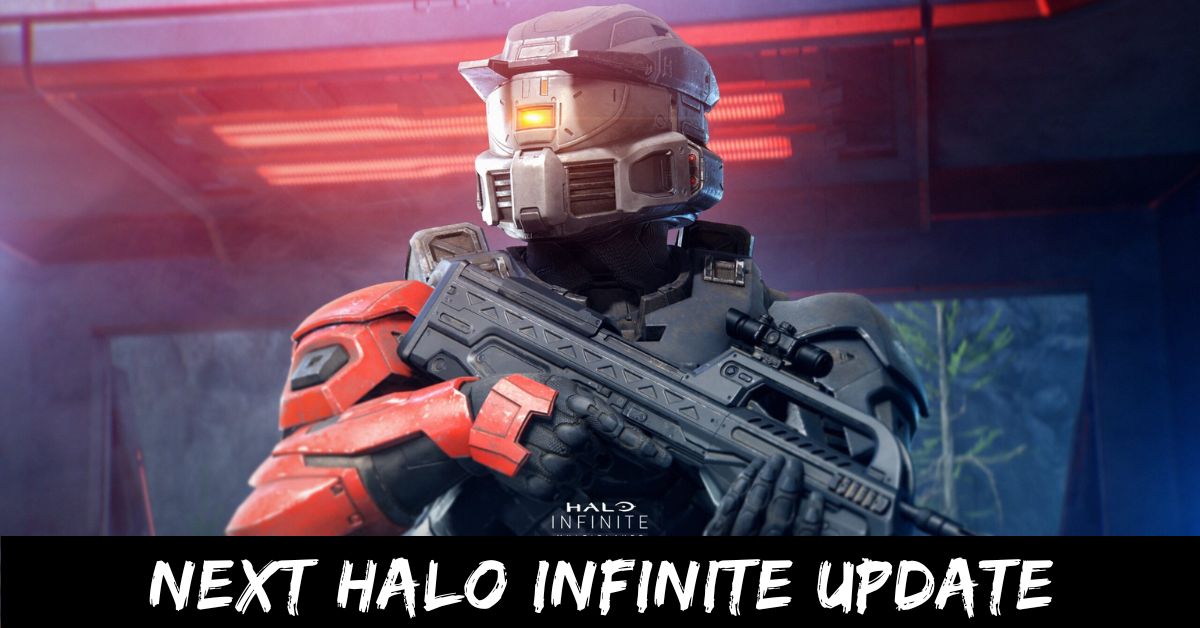 The list of adjustments may be short, but they are meant to have a significant effect. Players of Halo Infinite will have a few weeks to get used to the game's major overhaul before Season 3's competition resets.
The termination of the so-called Drop Meta is the most significant shift, at least for the top level of Halo Infinite competition. It was discovered that players of Halo Infinite could dump weapons and switch to a secondary twice as rapidly as they could during combat.
In the update coming on February 15th, putting down a weapon will take the same amount of time as switching weapons. As a result, engagements may become more time-consuming and perilous due to the fact that dropping weapons now takes as much time as shifting weapons.
The damage radius of frag grenades has been lowered, semi-automatic weapon gun jamming has been reduced, and respawning weapons in Ranked Arenas now require the prior weapon to de-spawn. These are just some of the many significant changes made to Halo Infinite.
The amount by which a player's CSR rises or falls after a match is now communicated more clearly, which is a major change that does not affect gameplay. Even if these aren't all the improvements coming to Halo Infinite in the February 15 update from 343 Industries, they nonetheless demonstrate how drastically the game's gameplay should alter.
Round 2 for @MegaConstrux Halo Fan Vote 2023 is now live! 📣

Cast your vote and help choose the next Halo Infinite-themed building set: https://t.co/rymPWZbac8 pic.twitter.com/aqXI3h57kj

— Halo (@Halo) February 10, 2023
By implementing these improvements in February instead of with the debut of Season 3, 343 will have more time to assess whether more adjustments are necessary or whether the changes were overly drastic.
Competing Halo Infinite gamers should check it out and get used to the new environment before the next season begins. You can pick up Halo Infinite on the PC, Xbox One, or Xbox Series X/S right now.
Similar posts:-
We hope you have found all the relevant information about the Next Halo Infinite Update: New and Improved Weapon Handling. Stay tuned with us here for more latest news and information.
Frequently asked questions
What will be the next event in Halo Infinite?
It has been announced that the Halo Infinite multiplayer Joint Fire Event for January 2023 would begin the next week. Following a rocky first year of service, this is the next major event for Halo Infinite.
Will there be more Halo Infinite DLC?
Reportedly, 343 Industries has no plans to create any more story DLC for Halo Infinite, instead preferring to focus on developing new games using a new engine.