Major League Baseball teams are getting ready for spring training, and sports gamers can't help but be excited about MLB The Show 23, the latest version of the famous baseball simulation game. The game is an annual tradition for gamers, and it shows the newest MLB stadiums, teams, and players in stunningly accurate detail.
Like many sports video game series, MLB The Show is sometimes criticized for not adding enough new game modes and features. It's a fact that some new sports games don't offer much more than updated rosters and a new cover. This year, however, MLB The Show has many unique features worth the price.
As a baseball simulation, MLB The Show is expected to be as realistic as possible. Gamers also want MLB The Show to change as Major League Baseball changes. In recent announcements, the game's creators did not disappoint fans by revealing groundbreaking new features.
Whether it's new stadiums, tributes to baseball's past, or changes to the rules, MLB The Show 23 has much to offer baseball fans. Here are just a few of the gameplay changes and new game modes.
Throwing Meter
MLB The Show has had a throwing meter for a long time, so throwing to bases isn't as dull as just pressing one button. Most players don't take long to figure out how to time the throwing meter, so mistakes are rare.
As the release date for MLB, The Show 23 gets closer, the developers have moved the green part of the ideal throwing meter while a play is going on. Also, if players get to the yellow part of the throwing meter, a low throw will depend on how well the first baseman can block or dig it out.
New Quirks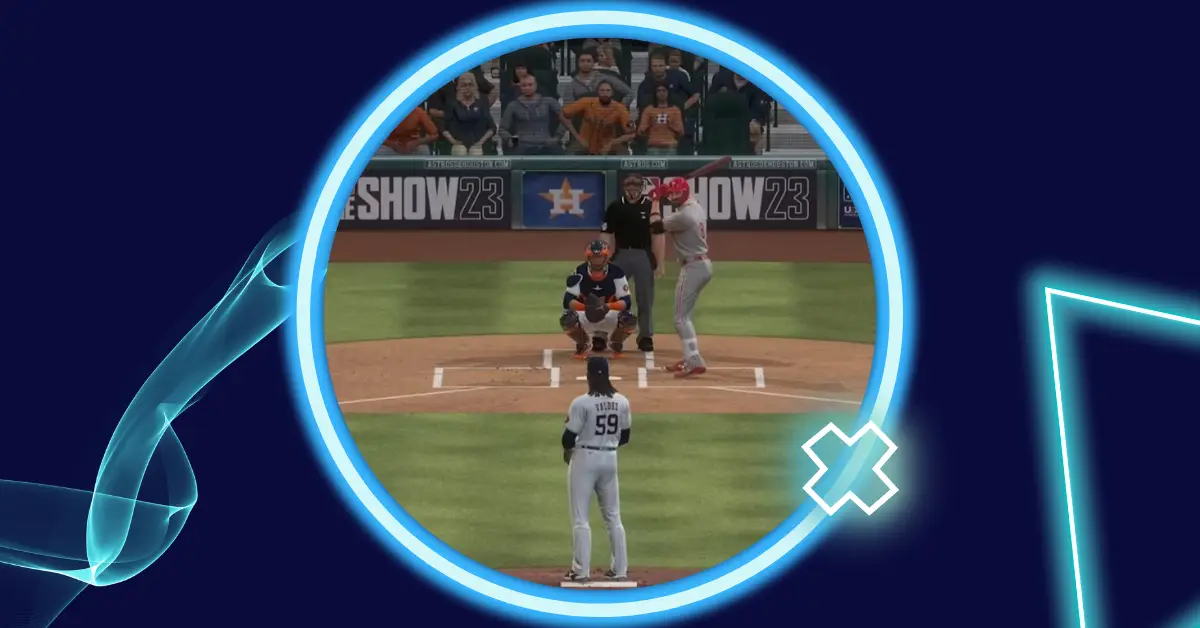 Quirks have always given players of MLB The Show a hard time because they don't know what they're for. Active quirks are special skills that some players have that go beyond the stats on their Diamond Dynasty cards and help them do well in certain game situations.
One of the most-anticipated parts of MLB The Show is the addition of new offensive quirks, such as lousy ball hitters, who come into play when a pitcher keeps throwing balls outside of the strike zone.
There are also new tricks for both pitching and defense, like "Pick Off Artist" and "Break Outlier." Also, the developers have taken away passive quirks, which were just a way to show off.
Competitive Gameplay Style
The significant number of foul balls has been frustrating for people who play MLB The Show online with others. Good pitchers who throw well would have difficulty striking out average batters who could keep getting more at-bats. This is not good for multiplayer games that move quickly otherwise.
Developers have changed the multiplayer game so that strikeouts are given to pitchers who do a good job, while hits are given to batters who make solid contact with the ball. Hopefully, the new competitive gameplay style will get more single-player MLB The Show players to try out Diamond Dynasty, a multiplayer game.
If you're interested in when other console games will be available, you may find that information by clicking the links below:
New Stadiums
Until the release date of MLB The Show 23, many players have been wondering if any new stadiums would be added to this year's game. Developers recently said that MLB The Show 23 would have six new stadiums, most of which will be for the historic Negro League mode.
One of the best things about the six new stadiums is Old Comiskey Park, built in 1911 and used by the Chicago American Giants, one of the original teams in the Negro National League, until 1951. These are the other five new historic stadiums:
Forbes Field (1922-39)
Muehlebach Field (1923-48)
South Side Park (1929-32)
Hilldale Park (1929-32)
Bush Stadium (1922-39)
Custom Practice Mode Enhancements
One of the hardest things to do well in professional sports is hitting, so both new and experienced players should spend time in Custom Practice, which is one of the most underrated game modes in MLB The Show. MLB The Show 23's mode has been improved in several ways, such as letting you choose the type and location of incoming pitches.
In MLB The Show, players often have trouble with pitches like sliders on the outer halves of the plate. Now, they can practice facing them for as long as needed to avoid embarrassment when playing online.
PlayStation Official Twiter Account shares a tweet:
New MLB The Show 23 trailer showcases action on the ball field ⚾

Head to PS Blog for a deep dive on new features: https://t.co/lh4BrQ0JNH pic.twitter.com/PcofuM5BJr

— PlayStation (@PlayStation) February 16, 2023
New Legends
Another event that every MLB season looks forward to is The Show is finding out which legendary players will be in the game. Most of the legends named so far are from the Negro League. Jackie Robinson and Satchel Paige, both in the Hall of Fame, lead the way.
Some players seem like odd choices, like Ian Kinsler, who was just confirmed as a more modern legend before the release date of MLB The Show. But there's no doubt about how good these 8 players were and how important they were to the history of baseball:
Jackie Robinson
Satchel Paige
Buck O'Neil
Martin Dihigo
Hilton Smith
Rube Foster
John Donaldson
Hank Thompson
Ranked Co-Op
Co-Op was one of the new game modes added to MLB The Show last year. It lets friends from all over the country or world play together online. Unfortunately, the game didn't do much, and you could only play against random opponents instead of teams made up of your friends.
When a Co-Op game starts, each player takes on a different role, like the batter, the pitcher, or the fielder. Developers in MLB The Show 23 promised to improve the mode and add ranked co-op so that friends can work together to reach season-long goals instead of just teaming up for casual online matches.
MLB Rule Changes
MLB The Show has done a great job over the years of keeping up with rule changes in Major League Baseball. With the universal DH rule as one of the new features of MLB The Show 23, pitchers will no longer hit in the AL or NL.
Fans of Shohei Ohtani will like that 2-way player are more helpful than ever because the rating system has been changed to fit these versatile MLB stars. Other rule changes, like a ban on extreme shifts, are also in MLB The Show 23, but more extensive bases will have to wait for future updates.
PCI Changes & Swing Feedback
How to Hit in MLB Timing has always been an essential part of Show 23, but it's unclear what the Plate Coverage Indicator (PCI) means. This year, the fly ball and ground ball indicators have been removed from the batting cursor to make it easier to use.
Also, the PCI indicator can be made less scary by putting a bat icon in the strike zone to show where perfect contact is possible. The after-pitch swing feedback for PCI placement and timing on-screen has also been greatly improved. This makes it easier to understand what makes for an ideal swing.
The Negro National League
The most attention has been paid to the Negro League Storylines more than any other new feature in MLB The Show. The game's creators have worked for years to include this vital part of baseball history as fully as possible.
In the new Storylines story, which will take place across different game modes, you can play as a lot of Negro National League stars from the 1920s to the 1940s, when segregation was the norm.
Players watch a short clip about a legend's accomplishments before being transported to a historical scenario where they can play as stars like Jackie Robinson and Buck O'Neil. In MLB The Show 23, the Negro National League is also here to stay. More teams and players are planned for future versions of the game.