Microsoft-Activision Deal: Today, the European Commission made the announcement that it has begun an investigation into the business proposition. The Commission has expressed concern that the proposed transaction would lessen the amount of competition in the gambling market. The deadline for making a decision is March 23, 2023.
There is a possibility that Microsoft will restrict access to the Activision Blizzard console as well as its video games. This is especially true for its hugely profitable games such as "Call of Duty," which the company produces.
Microsoft is pleading for its Activision Blizzard deal just as the UK regulator signals an in-depth review. Microsoft has also confirmed it will make Overwatch, Diablo, and Call of Duty all available in Xbox Game Pass. Details here: https://t.co/PgJFDqp6Mo pic.twitter.com/eVrGuJ0VqX

— Tom Warren (@tomwarren) September 1, 2022
Microsoft-Activision Deal
However, Microsoft has stated on multiple occasions that it has no plans to remove Call of Duty from PS platforms. Phil Spencer, who works for Xbox, has given customers the assurance that Call of Duty will continue to be a part of Playstation "as long as there's a PS to ship to."
He also stated that Microsoft has every intention of keeping Call of Duty available for purchase on PlayStation. It is very similar to what it did with Minecraft when it first acquired the game and throughout the time that it held it.
The business continued to make Minecraft accessible on a number of different platforms. Consequently, it has the potential to do the same for Call of Duty.
Players have poured a significant amount of time into developing their respective console ecosystems. The most significant alteration that will take place is that they will be able to play a greater variety of games through the use of Game Pass.
Influence on Services for Purchasing Recurring Copies of Video Games
In the press statement issued by the Commission, it is said that the agency will investigate the impact that the transaction will have on video game subscription services like Game Pass.
It will also investigate whether or not the acquisition would cause customers to be more inclined to purchase solely Windows-based personal computers if Microsoft were to integrate games from Activision Blizzard and Microsoft's platform in the distribution of games through cloud game streaming.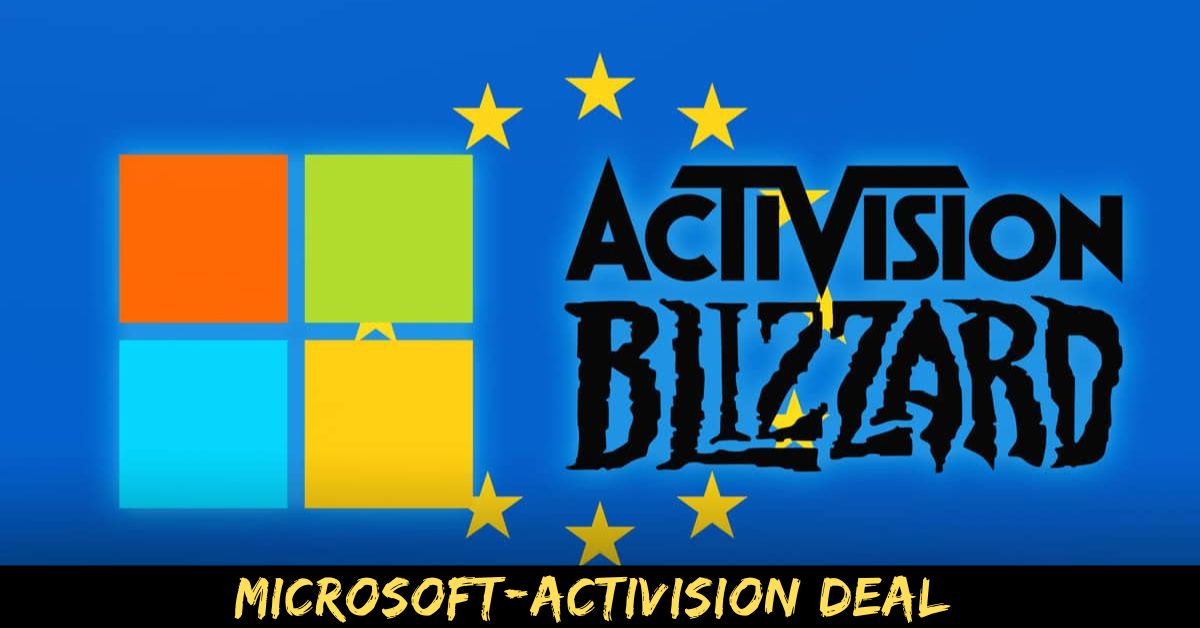 The concerns raised by the Commission are parallel to those raised by the government of the United Kingdom, which solicited the views of the general population over the acquisition. The arrangement was also called into doubt by a number of legislators in the United States as well as the Justice Department.
Activision has developed a number of well-known games that are compatible with the Windows maker's collection of games that customers may play on a variety of devices.
The development of new video game brands will take place in a manner analogous to that of a Hollywood production company. It indicates that in the future, the focus will be on compiling well-known games that will be playable on a variety of platforms.
The gaming corporation is responsible for such well-known games as Candy Crush and Call of Duty, amongst others. Additionally, it is home to more than 5,000 video game creators.
Over the past few years, Microsoft has redirected its efforts. Instead of concentrating on its Xbox device, the company is now developing a gaming environment in which customers' desires regarding when, where, and how they can play video games are given a great deal of weight. The power of the future, as envisioned by Microsoft, would be provided via the company's cloud gaming platform.
Thank you to our people and players who contributed to our Q3 results.

A few highlights:
📈 We're positioned for strong growth
🎮 Our great teams are delivering a pipeline of epic entertainment
🤝 We continue on our path to joining @Microsoft https://t.co/DcFhWDOT3e

— Activision Blizzard (@ATVI_AB) November 7, 2022
At the moment, the organization provides a video game subscription service with the same payment structure as Netflix's subscription offering for a monthly fee of ten dollars. This is not the same as the standard model that Sony and Nintendo are working off of.
Microsoft will ensure that millions of Activision's players will fall under its wing once it acquires a new portfolio of studios and brings them under its wing.
There are no substantial mobile gaming offerings from Microsoft. Activision, however, has. Its crown jewel is the mobile game developer King, which raked in a profit of one billion dollars in 2017. Players will find Xbox Game Pass more appealing as a result of Activision's changes. Microsoft is optimistic about the development of the deal, despite the concerns and probe being conducted by the Commission.
Final Words
We hope you have found all the relevant information about the Microsoft-Activision Deal Antitrust Investigation By the EU. For more latest news and information stay tuned with us here at Gameempress.com.