Daedalic Entertainment, the developer behind 'Lord of the Rings: Gollum,' has expressed regret for the disappointing gameplay experience and acknowledged the presence of several bugs in the game. Despite being the lowest-rated video game of the year, the developer emphasized on May 26 that they sincerely appreciate the feedback provided regarding Gollum's portrayal.
The Studio Responded in a Statement on Twitter.
A few words from the " The Lord of the Rings: Gollum™ " team pic.twitter.com/adPamy5EjO

— The Lord of the Rings: Gollum (@GollumGame) May 26, 2023
Daedalic Entertainment issued a comprehensive statement acknowledging the concerns about the game and assuring players they are committed to addressing them. The development team noted the feedback and expressed their dedication to ongoing improvement.
Since its launch, the Gollum game has faced widespread criticism on the internet, including negative feedback regarding its visual design. Situated in the timeframe between The Hobbit and The Lord of the Rings, Lord of the Rings: Gollum has garnered attention from gaming communities worldwide, who have inundated social media platforms with memes and posts highlighting Gollum's interface. Additionally, the game has been reported to suffer from numerous bugs, challenging puzzles, and problems with button responsiveness, among other issues.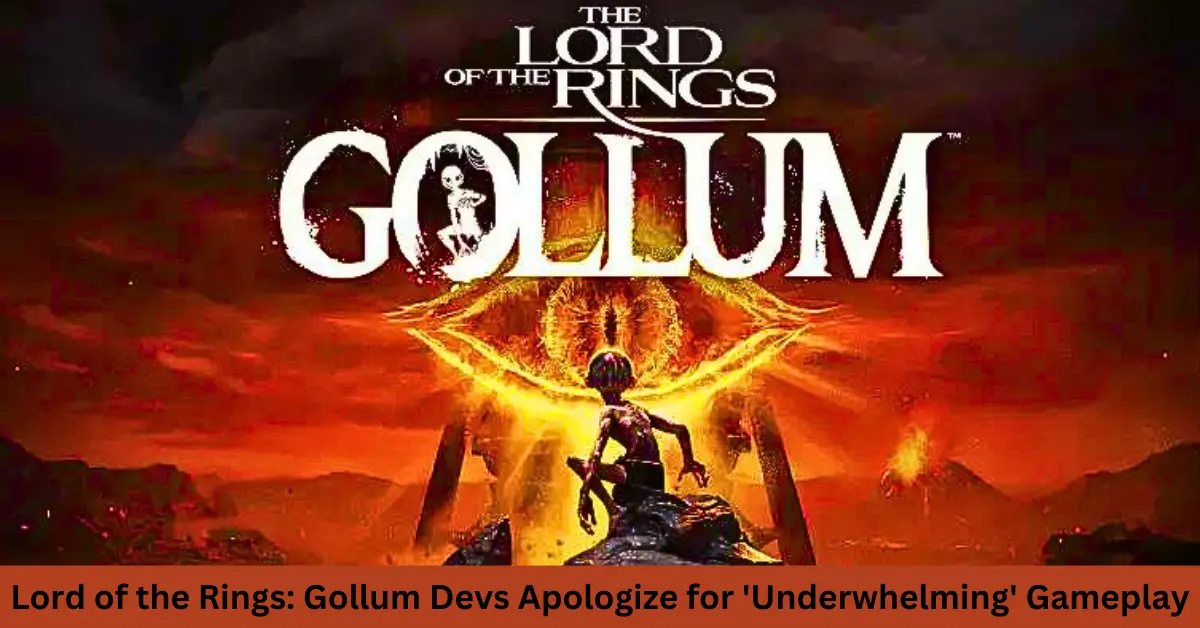 On Which Platforms The Lord of the Rings: Gollum Available 
On May 25, The Lord of the Rings: Gollum was available for PC, PS4, PS5, Xbox One, and Xbox Series S/X. The game has received a 36 on Metacritic and 42 on OpenCritic, placing it among the lowest-rated games of the year.
In response to the criticism, Daedalic Entertainment underlined its commitment to crafting a captivating and immersive story-driven adventure, aligning with its role as a studio and fans of The Lord of the Rings. The developers have expressed their intention to provide updates on the game's progress through patches. They further acknowledged the community's passion and dedication, which drives them to address and improve the game.
Recent Articles:-