Everything is fully set here. The new season has arrived, bringing with it new road circuits, vehicles, an expanded lineup of IA races, and more. In a blog post from yesterday, you can find the full set of release notes.
Your quarterly iRacing build release has here! The second season of 2023 has arrived, and it brings with it three brand-new vehicles, a fresh racing surface, a plethora of AI-unlockable additions, and more. You can get a sneak peek at some of the new construction's features by reading the following:
Don't Miss This Opportunity to Play the Best Game Around:-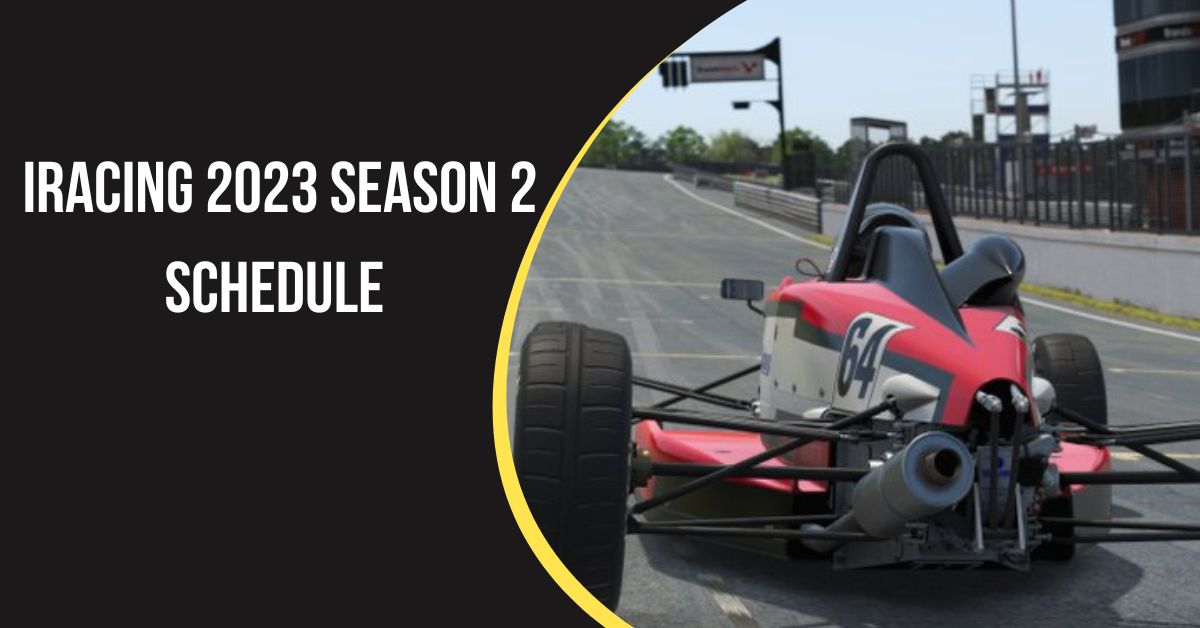 Iracing 2023 Season 2 Schedule
iRacing's newest stock vehicle is a replica of JR Motorsports' championship-winning Late Model Stock machine, used in the CARS Late Model Stock Tour.
The Renault Clio R.S. V is a lively and agile FWD machine that has been used in single-make racing for decades and is now used all over the world in the Renault Clio Cup.
The Ray FF1600 is the newest addition to iRacing's open-wheel ladder and is the car of choice for rising star Max Esterson in one of the world's most historic entry-level racing categories.
The Circuito de Jerez-Ngel Nieto, which has hosted the Spanish and European Grands Prix in the past, is the most recent European road track included in the simulator.
Ray FF1600 makes its appearance with the NDM enabled, while the Toyota GR86 also receives an NDM update.
The Mercedes-AMG W13 E Performance and circuits like Barcelona, Suzuka, and Zandvoort have all their layouts unlocked for use with artificial intelligence (AI) racing. The new Atlanta oval, Los Angeles Coliseum, Pocono, and Darlington are just some of the many oval tracks that may be unlocked.
A new feature called Auto Fuel analyzes your lap times to determine how much gasoline you'll need to reach the end of the race, as well as how much you'd want to have left over.
Changes to car parameters include revised tire and drafting settings for the NASCAR Cup Series Next Gen cars and revised aerodynamics for oval racing in the Dallara iR-01.
Different sounds will be made by the brakes of a GTE, GT3, GT4, or touring car as the brake temperature and pressure change.
iRacing (UI) (UI) To Refresh the Eyes: Experience a fresh, contemporary design for the iRacing program. The user experience has also been updated with several corrections and enhancements.
The 2023 @eNASCARCocaCola iRacing Series continues tomorrow at the high banks of Atlanta Motor Speedway! Race coverage begins tomorrow @ 9PM EST at https://t.co/tOOewu4MBi and across iRacing social media channels, with Countdown to Green kicking off @ 8:30PM EST. pic.twitter.com/b4K2xugJ1l

— iRacing.com (@iRacing) March 13, 2023
We have concluded all the relevant information about the Iracing 2023 Season 2 Schedule Announced: Get Ready for the Ultimate Virtual Racing Experience. Keep in touch with us here for more latest news and information.
Frequently asked questions
Will there ever be an iRacing 2?
iRacing's Season 2 update for 2023 has finally been published after weeks of teasers and announcements. Here's everything you can spend your money on this week, including cars, features, and a brand new track.
What new cars are coming to iRacing?
Starting with Season 2 of iRacing 2023, the Mercedes-AMG W13 E Performance will be available alongside the Ray FF1600, Renault Clio R.S. V, and Late Model Stock, as well as dozens of circuit configurations that can be driven using artificial intelligence.