Horizon Forbidden West on PS5: It's not shocking that God of War Ragnarok, a PlayStation competitor to Horizon: Forbidden West, won every category in which it was nominated this year.
Nonetheless, Horizon: Forbidden West was recently awarded Best Graphics for 2022 by the only organization most qualified to make such a call, Digital Foundry.
I would argue that this honor should be included in The Game Awards. Horizon: Forbidden West was recently announced as the winner in Digital Foundry's latest awards video: Horizon: Forbidden West, along with Gran Turismo 7 and The Last of Us Remake, The Callisto Protocol, and Portal RTX, were all excellent PlayStation games.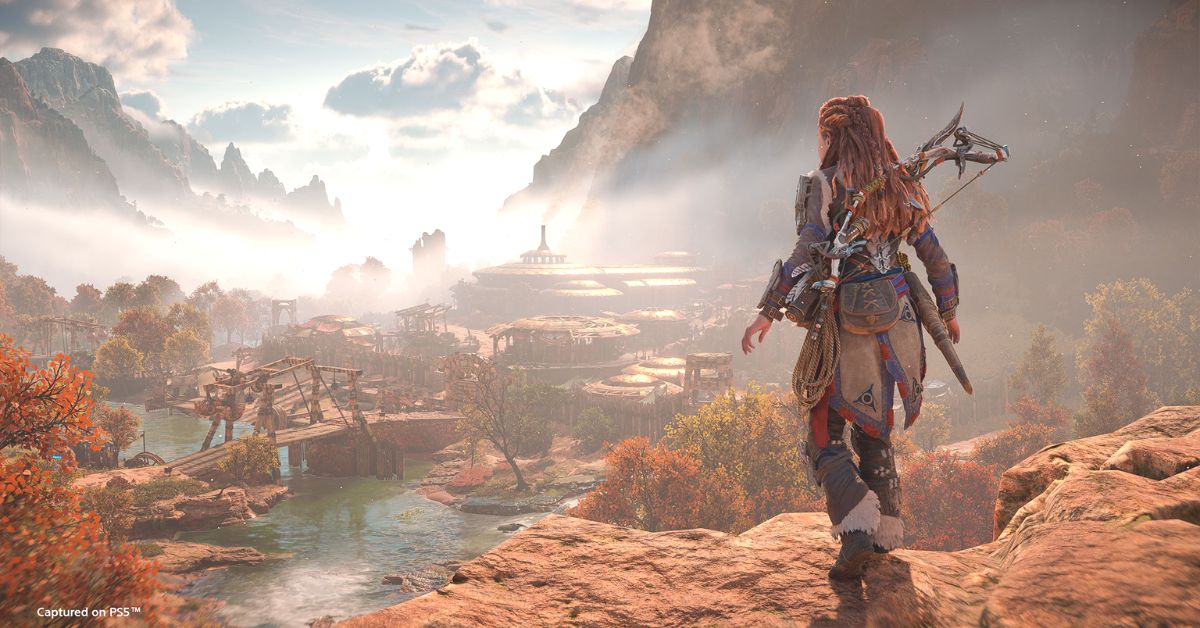 There are no Xbox titles since Microsoft's console scarcely published any exclusives this year, and there are no Nintendo games because neither company has the horsepower to compete in "Best Graphics" categories outside of stylized animation.
Similarly, God of War: Ragnarok was left off the list due to the efforts required to make it compatible with several console generations. Although Horizon was cross-gen as well, it appears to have done a better job.
While I felt Horizon lacked a few key areas, I couldn't fault the game's presentation. In addition to the stunning, colorful environments that made the first Horizon one of the best-looking releases, the NPC performances in Horizon: Forbidden West are some of the greatest I've ever seen in a video game.
Not only the main cast but also the random NPCs you might only contact with once or twice all looked and acted better than in any other video game I've ever played. In a nutshell, I think you truly deserve this honor.
PS5's 'Horizon Forbidden West' Wins Digital Foundry's Best Graphics Of 2022 Award via @forbes https://t.co/tBAavr85l5

— Paul Tassi (@PaulTassi) December 26, 2022
If so, The Game Awards needs a "Best Graphics" category. Although some argue it's biased toward expensive triple-A titles, I'd still say yes. The Game Awards already have an award for "Best Art Direction," which went to Elden Ring this year.
However, Best Graphics is more of a technical prize, and I'd argue that it's distinctive enough to deserve its trophy. If we're going to have stuff like "Games for Change" and handing out five esports awards in 45 seconds, Best Graphics seems like it ought to be a category, too.
At the moment, though, Horizon: Forbidden West has every right to celebrate its victory at the Digital Foundry.
We hope you have found the information relevant. For the latest news and information, stay tuned with us here at Gameempress.com.