The Wendelin, the Weird painting in Hogwarts Castle, now features animation thanks to the most recent Hogwarts Legacy update. This past February saw the initial release of Hogwarts Legacy on PC, PS5, and Xbox Series X, meaning the portrait has been without animation for months.
The Wendelin the Weird image still has long struck fans as peculiar because most of the portraits in Hogwarts Legacy move and are animated in some fashion.
The VFX for the Wendelin the Weird painting was restored, according to some mention in the patch notes for the most recent Hogwarts Legacy update. Even if this is a minor adjustment in the larger scheme of things, the Hogwarts Legacy community was undoubtedly aware of it.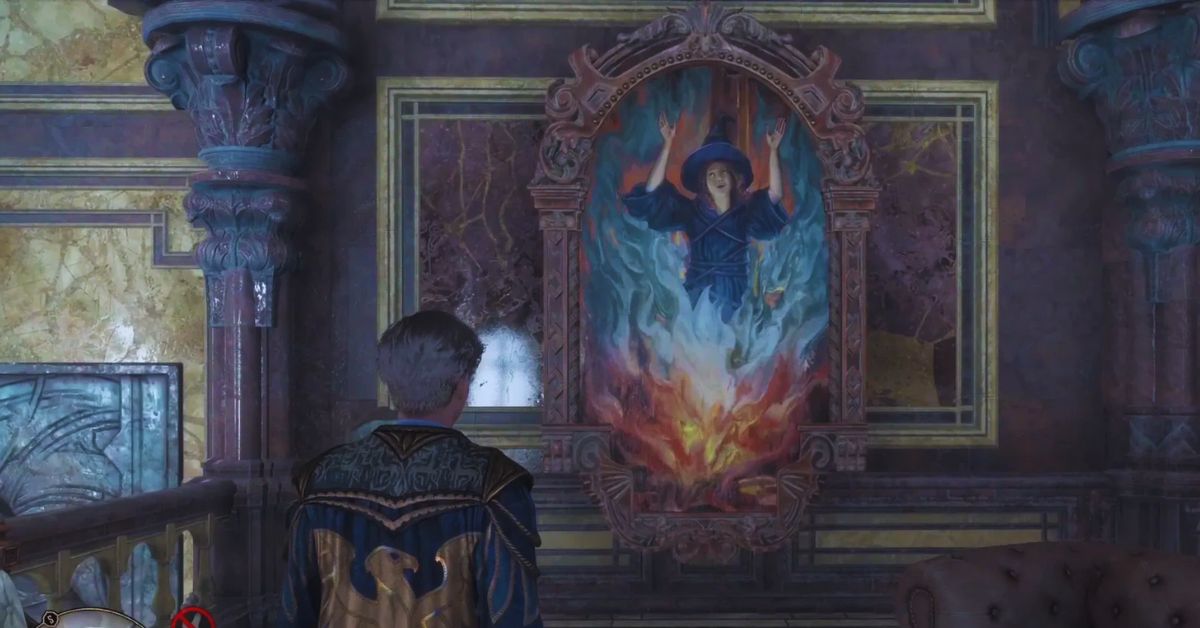 Many people commented on a video of Wendelin the Weird's new animation that Reddit user Chemical-Schedule548 posted, expressing their satisfaction with the improvement.
Others have complained about the painting since Hogwarts Legacy's debut, while some commenters weren't even aware that it wasn't animated. Those who are only beginning their Hogwarts Legacy journey on PS4 and Xbox One will never get to play a version of the game without Wendelin the Weird being animated.
Wendelin The Weird's portrait is now animated and moves (new in latest patch?)
by u/Chemical-Schedule548 in HarryPotterGame
On May 5, Hogwarts Legacy's significant new update was released alongside the game's PS4 and Xbox One versions. In addition to providing visual effects to Wendelin the Weird, the update fixed several other flaws afflicting Hogwarts Legacy.
One of the most aggravating was a Hogwarts Legacy PS5 glitch that caused players' clothing to become unavoidably soiled all the time. Avalanche Software will likely release even more upgrades for Hogwarts Legacy in the coming months, but such updates won't be revealed until another time.
Currently, fans know that Hogwarts Legacy will launch on Nintendo Switch on July 25, so it would seem logical to anticipate that a fresh update would arrive around that time, much as how this most recent update debuted alongside the PS4 and Xbox One versions.
Here are some of the most recent Hogwarts Legacy news and updates:
Hogwarts Legacy's PS4 and Xbox One versions have been performing surprisingly well since many fans had anticipated that the vast open-world game would struggle due to the lack of next-generation capability.
Fans now have renewed faith in the Switch version of Hogwarts Legacy because of the game's excellent PS4 and Xbox One adaptation, which is also expected to debut in July with a fully functional Wendelin the Weird image.
Stay updated with the latest news, reviews, and insider information on all your favorite games at GameEmpress.com.