A recent update to Hogwarts Legacy includes a crucial accessibility feature that improves the exploration experience in regions with spider infestations. Hogwarts Legacy doesn't have a powerful story DLC, but Avalanche Software still provides post-release updates for the wildly popular fantasy adventure game.
When Hogwarts Legacy originally debuted this past February, it soon became one of the best-selling games of 2023. Hogwarts Legacy received favorable reviews from Metacritic and Steam users, even though issues and malfunctions impacted gamers on launch day.
In recent months, Avalanche Software also released many upgrades to address the game's most obvious problems. The most current version of Hogwarts Legacy adds several bug fixes and an accessibility feature that enables even more people to play the game.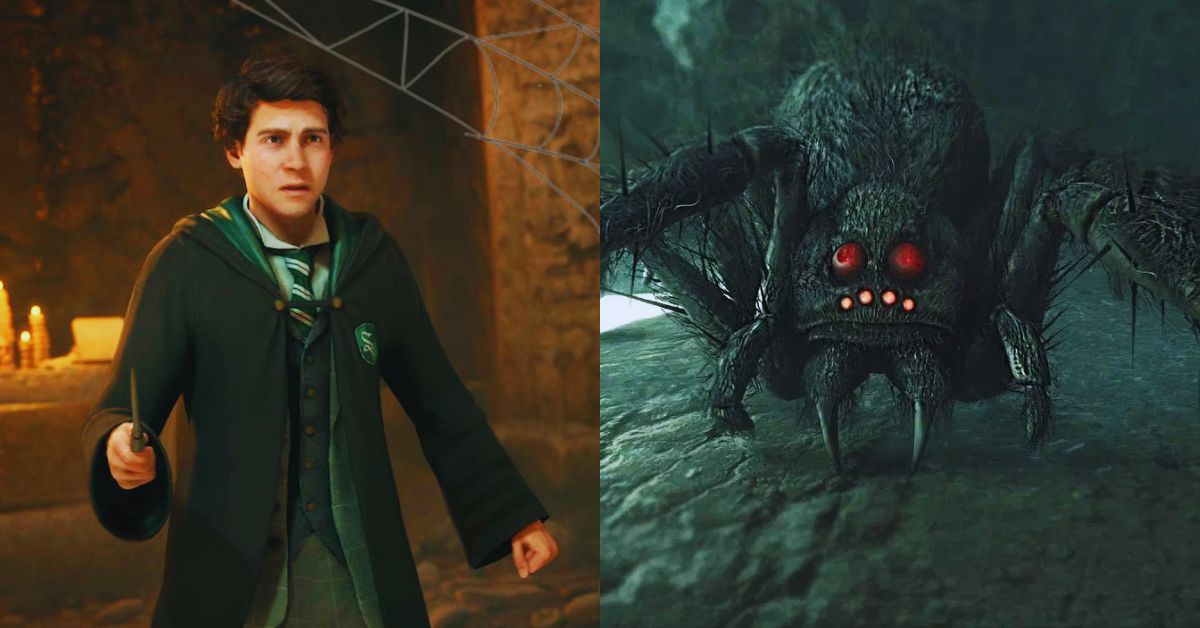 Hogwarts Legacy received a significant update from Avalanche Software, including the eagerly anticipated Arachnophobia Mode, which can be toggled on and off whenever players desire.
Arachnophobia Mode can be used in Hogwarts Legacy by going to the accessibility options menu.  All opponent spiders have their appearances modified to resemble a beetle-like creature wearing roller skates once the accessibility feature is activated.
Additionally, the game's little spider ground effect spawners have been wholly eliminated, and spider sounds have been toned down and removed throughout.  According to the patch notes for the most recent Hogwarts Legacy update, Arachnophobia Mode also renders static spider corpses invisible.
Our latest patch for #HogwartsLegacy includes Arachnophobia Mode, making venturing into spider-infested areas significantly less intimidating!
Full notes: https://t.co/9Cods9n1G5 pic.twitter.com/nDck8b6SH1

— Hogwarts Legacy (@HogwartsLegacy) May 4, 2023
The creators point out that the spider photos seen in Hogwarts Legacy's Field Guide remain unaltered when Arachnophobia Mode is turned on. Additionally, there are still active collisions with unseen static spider corpses.
The collision feature of the game serves as a safeguard to stop Hogwarts Legacy players from glitching and becoming stuck in particular locations. The inclusion of Arachnophobia Mode in Hogwarts Legacy is a welcome one for all platforms because it enables more players to enjoy the game without experiencing excessive discomfort or terror in the most dangerous parts of the game.
Here you can check some latest news and updates about Hogwarts Legacy:
Arachnophobia Mode for Hogwarts Legacy is no longer required for PC gamers to install, and PS5 and Xbox Series X|S players may also profit from the feature. Starting this week, users who have installed the most recent update can use free Hogwarts Legacy cosmetic DLC.
Players of Hogwarts Legacy can obtain this fresh DLC for a brief period by observing Twitch streamers engage in gameplay. However, for viewers to receive the DLC, the streamer must allow Twitch drops.