Harry Potter Rebooted: Regarding remakes and reboots, Hollywood has never hesitated to milk franchises for all the money it can. And now, the Harry Potter franchise will be the next to succumb to this pervasive habit. There have been rumors that Warner Bros.
Discovery (WBD) is considering giving the legendary and adored Harry Potter series a brand-new cast. These rumors are not new; WBD CEO David Zaslav stated he wished to pursue the Harry Potter franchise at the company's 2022 Q3 earnings call. However, several months after this conversation, new information is emerging, particularly from dependable leaker WDW Pro, who tweeted the following:
In the next three to five years, WBD plans to revamp the Harry Potter film series, including recasting. "It now looks quite likely that the Harry Potter world, which I guess internally is dubbed The Wizarding division, is receiving a reboot in the future in terms of the movies," continued WDW Pro in a subsequent post on Valliant Renegade's channel. Additionally, some of the iconic characters and performers from the Harry Potter world may be recast in some of those roles.
By clarifying that it would be a new version of the first seven Harry Potter books, Valliant Renegade: You may see the original cast members Ron, Hermione, and Harry. Fresh cast.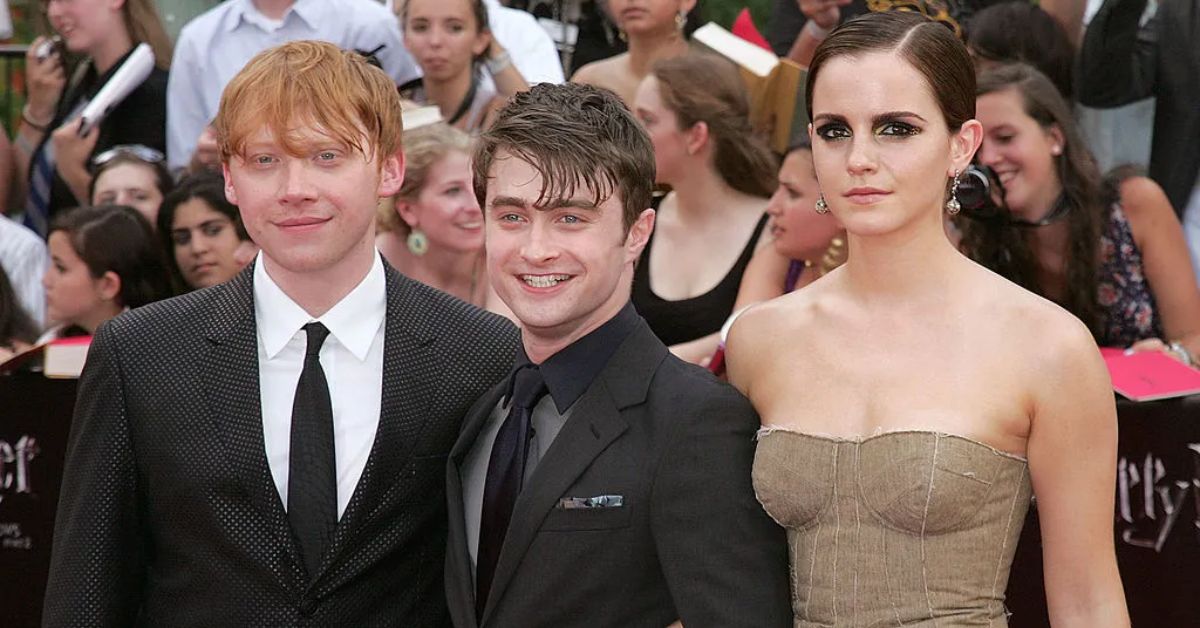 Beginning anew Even while this news may have the Wizarding World in an uproar, it is not very shocking. Given how much money the Harry Potter property has made over the years, a reboot of the series was always going to happen.
Statista reports that since 1997, the franchise has brought in $25 billion in revenue, including $8.5 billion at the film office (including worldwide sales of The Crimes of Grindelwald), $7.7 billion from books, and another $9.3 billion from the sale of toys and DVDs.
Warner Bros. has always been on the lookout for new followers, especially as the Harry Potter fanbase ages. The studio also needs a fresh start and a way to distance itself from the controversy surrounding the pre-existing franchise, which was exemplified by Daniel Radcliffe criticizing author J. K. Rowling for her transgender comments, as the Fantastic Beasts and Where to Find Them series has failed to live up to expectations and is all but dead and buried as a result of numerous recasts, scandals, and declining audience numbers.
Exclusive Leak: 🔥

WBD is reportedly looking to reboot the Harry Potter film franchise, including recasting, in the next 3-5 years.

We will release some details of how I became aware of this information, presented by a source, on the @ValliantRenegad channel tomorrow morning.

— wdwpro (@wdwpro1) December 23, 2022
But does it make a reboot a sensible idea, especially given how many rumors there are that it will involve a complete recast of Daniel Radcliffe, Emma Watson, and Rupert Grint's iconic roles? Although Harry Potter and the Deathly Hallows: Part 2 has been released for more than ten years, doesn't this all seem too soon for comfort?
A Harry Potter TV series that diverges from Rowling's original work would be preferable and allow for more character growth. At this point, it is inevitable that no franchise, not even one of the most prestigious ones in cinema, is secure.
READ MORE:
We hope you have found the information relevant. For the latest news and information, stay tuned with us here at Gameempress.com.