The anticipation for the GTA VI release date is not yet confirmed. It is at an all-time high, ten years after the release of the previous Grand Theft Auto (GTA) game, GTA V.
Despite the lack of official statements from Rockstar Games, a significant data breach in September of last year revealed the game's existence and sent the gaming world abuzz with several rumors.
A famous Twitter-based leaker, GTA 6 Trailer Countdown, has said that the future Vice City map, rumored to be included in GTA 6, should be twice as large as GTA V.
GTA 6 map concept based on Vice City which is rumored to be 2x the size of GTA 5's map. pic.twitter.com/SMHw50JsLm

— GTA 6 Trailer Countdown ⏳ (@GTAVI_Countdown) May 4, 2023
The leaker also provided gamers with a concept map, which gives them a sense of how big the map may end up being. Compared to the previous map, it seems to be enormous. Rockstar Games' most significant contemporary maps are Red Dead Redemption 2 and GTA V.
However, the issue is that certain areas are squandered and underused. During their campaign, players only go to specific map regions and engage in side missions or arbitrary exploring.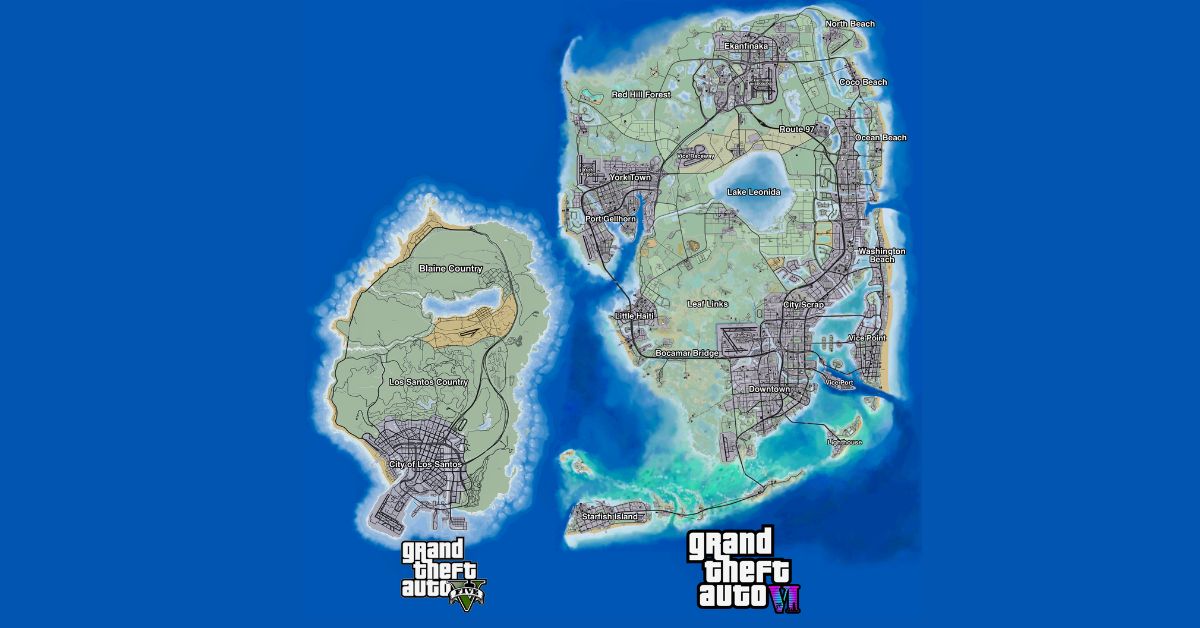 GTA VI is expected to remedy this problem by adding extra stuff to play around the map, according to a vocal segment of the GTA community.
Interestingly, Red Dead Redemption 2 came out before GTA VI, a game with one of Rockstar's biggest, most detailed, and most dynamic maps ever. Given the developers' care and consideration of RDR2, it seems sensible to anticipate the same from the action-adventure-heist game.
Here you can find some of the latest news and leaks about GTA 6:
In RDR2, there are tasks and side quests to do in each map area. Fans anticipate that GTA VI will be just as meticulous. Although the game's release date is unknown, there is some hazy conjecture that it will include a vast area of Vice City and many smaller ones.
The idea of a broader map has generated discussion and enthusiasm among the fans anxiously awaiting the release of the most recent GTA game. Fans may watch for changes while reading the often updated GTA VI compilation page, even though no confirmation has come straight from the source.