Grand Theft Auto Online: Rockstar Games has given a sneak peek at what they have planned for GTA Online players in 2023, or at least what they have planned for "early next year" on PC, PS4, PS5, Xbox One, Xbox Series S, and Xbox Series X.
This article concludes with information regarding Grand Theft Auto Online: Rockstar Games Announces Content for 2023. So, Read the complete article to know more detailed information.
Early next year, find a traveling Gun Van offering exclusive items… 👀#GTAOnline pic.twitter.com/fjw3baQB9G

— florbal (@Fluuffball) December 13, 2022
Grand Theft Auto Online
Since GTA 6 won't be out for at least another couple of years, fans will have to make do with GTA Online's constant stream of content updates in the meantime. With the release of the Drug War update this month, Rockstar has been hinting at what's to come for the game, or at least what's next and important enough to be hinted at.
These cutscenes are the best part of the update 😂 #GTAOnline pic.twitter.com/naWWMy94gX

— florbal (@Fluuffball) December 15, 2022
A cab driver roleplay has been requested by many players, especially those who frequent roleplaying game servers, and it looks like Rockstar Games may be implementing this feature early next year. Many players have voiced a need for not just more garages, but larger ones, and this expansion will satisfy both of those desires. In the meantime, a "traveling Gun Can" will be introduced to the game, providing players with access to unique loot.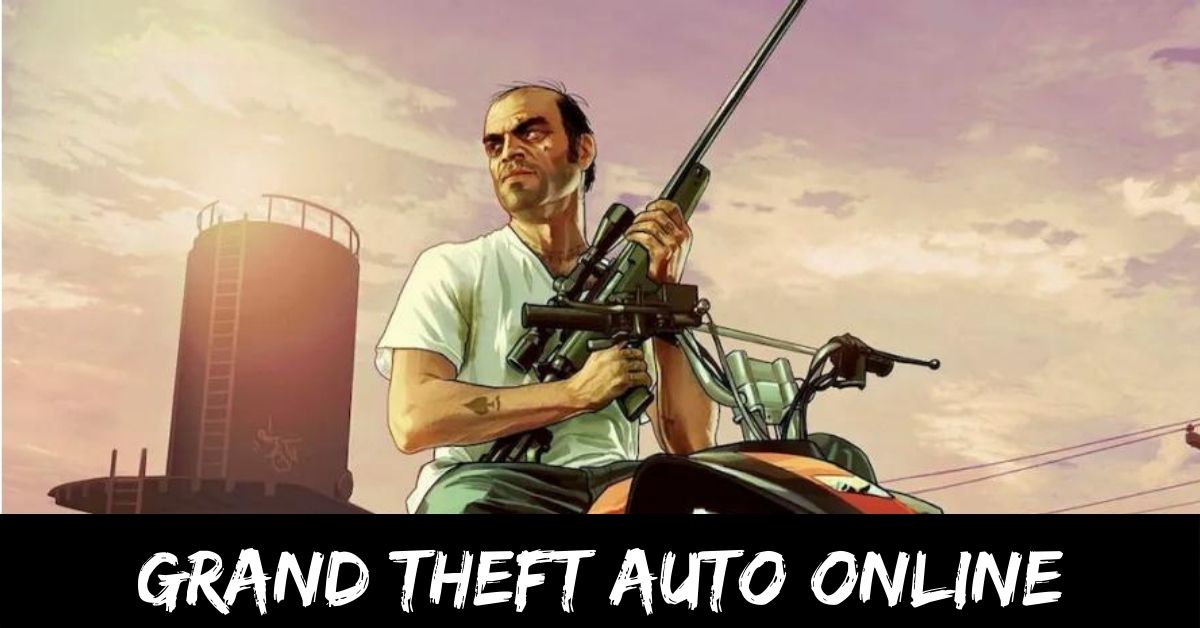 According to Rockstar Games, "early next year, anticipate Downtown Cab Co. to be seeking for new hires, a roaming Gun Van offering rare items, street merchants eager to pay premiums for your product, a new garage with the largest vehicle storage ever," and much more. Keep up with the latest and best on the Newswire, and get ready for the Last Dose to take effect when you least expect it.
My brother playing GTA online on the computer and this is somebody's car 💀 pic.twitter.com/smCCXmrAc5

— Shaynah ✨ (@NahNahBad) December 11, 2022
Unfortunately, this is all we've been teased with, and it's likely all we'll hear about this "early 2023" material before the end of the year as many gaming businesses fall silent between now and then to celebrate Christmas and other holidays. What "early 2023" actually entails is a mystery to us. Usually, it means the first few months of the year don't cost anything, but this isn't always the case.
Street Dealers
Every day, you can find a street dealer at a different loc. & sell some drugs to them. You must own the respective businesses to be able to sell anything. Prices change daily, & the dealers also have a preference for product which they'll pay more for.#GTAOnline pic.twitter.com/5Ol05wGkAS

— WildBrick142 ❄️ (@WildBrick142) December 13, 2022
Frequently asked questions
What is the next DLC coming to GTA Online?
As announced by Rockstar Games last week, the next big content update for GTA Online, titled Los Santos Drug Wars, will be released on Tuesday, December 13 at 3 AM PT / 6 AM ET / 11 AM GMT for the PlayStation 4, PlayStation 5, Xbox One, Xbox Series X|S, and PC.
Is Grand Theft Auto 6 coming out?
Microsoft Projects Grand Theft Auto 6 Release in 2024
When doing so, keep in mind that a sentence in the same section says, "The highly anticipated Grand Theft Auto VI is planned to be released in 2024."
Does Rockstar have any new games coming out?
In 2022, it was revealed that Rockstar Games was working on Grand Theft Auto 6, although the announcement didn't really amount to much more than that. Despite the lack of surprise, Rockstar's confirmation of Grand Theft Auto VI was significant news.
Will there be more GTA Online updates?
In December 2022, a substantial DLC update will be released for Grand Theft Auto (GTA) Online. Two major downloadable content packs (DLCs) for the game's online multiplayer mode are released annually by Rockstar Games, with this year's winter update scheduled to drop sometime around the third week of this month.
How often does GTA Online Get updates?
When does the weekly update for GTA Online take place? These are just a few of the many questions we expect new players to have when they fire up GTA Online for the first time. Fortunately, the solutions are not hard to figure out. Once a week, on Thursdays at about 10 am BST, GTA Online receives updates.
Final Words: We hope you have found all the relevant information regarding Grand Theft Auto: Rockstar Games Announces Online Content for 2023. Stay tuned with us here at Gameempress.com for more latest news and information.