Rare's acclaimed Nintendo 64 first-person shooter, GoldenEye 007. has finally been released on current systems after years of speculation, rumors, fan uproar, and endless online speculations. While this may be cause for celebration for some, the quality of these new ports isn't nearly what was hoped for.
The good news is that, finally, after more than two decades, you can play GoldenEye on Xbox and Nintendo Switch. Even if you disagree with everything I've said here, it's still great to play this old N64 game whenever you want in 2023.
Emulation has undoubtedly existed in the past, but this is different. Now, anyone with Game Pass and no prior experience with ROMs or similar technologies may download GoldenEye and play it the same way as any other modern video game.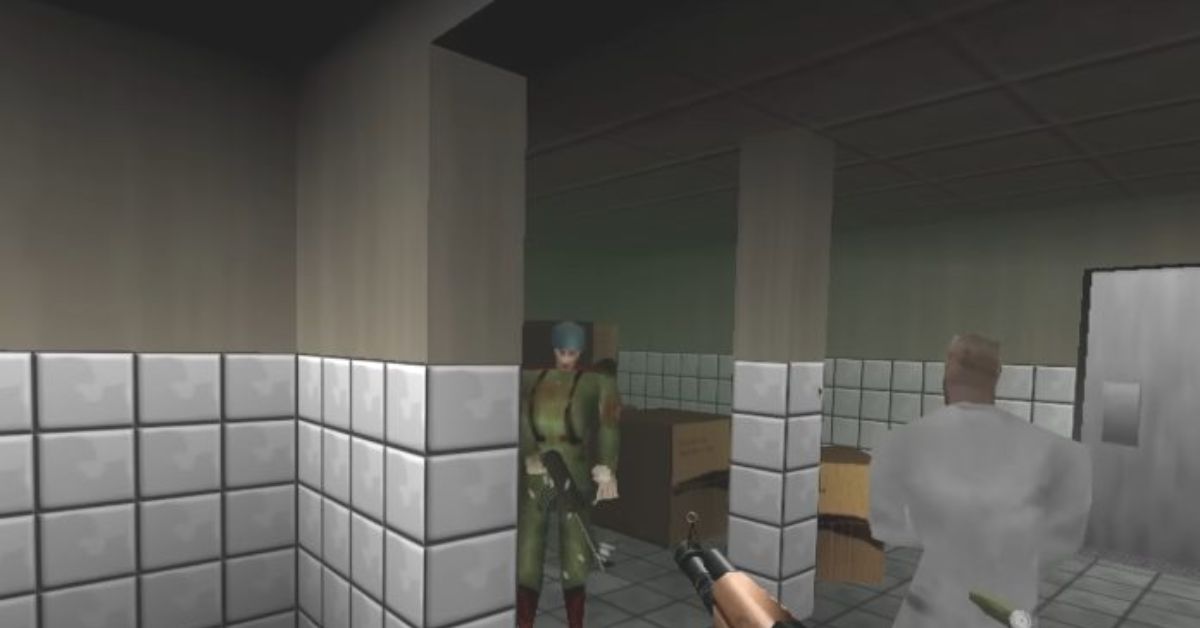 Okay, that's quite neat. It's absurd to deny this reality, especially considering that different rights holders have been at odds over allowing this game to exist on various platforms. I'm afraid I have some bad news: This port is simplistic.
The lack of online multiplayer for the Xbox port was already known (it's coming to Switch alone), but fans have discovered other issues since its release last night. This Xbox port is OK if you only want to relive the first few minutes of GoldenEye, which is undoubtedly the case for most folks giving the game a shot this weekend.
The original split-screen multiplayer mode is still available (do you still have that piece of cardboard to divide your TV screen in two?). If you're looking to spend a lot of time with it, or if you're a die-hard fan of the original game (maybe even via emulation), you might be let down.
Take the game's fixed framerate of 30 as an example. Developers say this is because they use the game's original ROM code to run it on Xbox. That's not surprising, considering that the developers targeted a frame rate of 30 in the original game.
GoldenEye 007 is up on Xbox Game Pass (or free if you have Rare Replay digitally) https://t.co/uFo0i3akFS

Should be available on the console now pic.twitter.com/NPNs8ovh1P

— Wario64 (@Wario64) January 27, 2023
Fans, however, have found ways to circumvent this limit, and GoldenEye 007 on PC has been played at twice the framerate for years now. The video of one of these fan-made additions also highlights another problem with the recently released Xbox and Switch port: blurry writing.
The remaining ammunition count is blurry and difficult to read. Curiously, the game's assets are sharper and better looking than the real-world equivalents. Once again, this is something the audience resolved long ago.
Other problems include off-putting audio glitches, faulty decals and textures, and easily discernible rips and seams in the geometry encountered while traversing levels. The developers of this HD remake of GoldenEye argue that these problems are merely the result of the game's transition from standard to high definition. Many can also be found in the game's original Nintendo 64 release.
GoldenEye 007 is 310MB on Xbox, that's less than the iOS Google Home app 🥲 pic.twitter.com/3fzQW3JcNM

— Tom Warren (@tomwarren) January 27, 2023
Fan projects for GoldenEye, such as 1964 GEPD, have drastically improved the game's visuals, even at 4K resolution, by eliminating issues like seams in the level. A small but vocal subset of GoldenEye 007 (Xbox Game pass) players have requested a patch to improve the game and address these problems.
This effort seems to be focused on getting GoldenEye working on modern hardware utilizing the same N64 emulation technology created for the 2015 vintage compilation Rare Replay. Thus, it's unlikely that this will happen.
GoldenEye 007 is out now for Xbox One and Xbox Series X|S, plus it's included with Game Pass. I had the chance to talk with @Gamerboss and @BIGsheep about bringing this classic to Xbox. Read the article and watch the interview here: https://t.co/XaXJxMQ85W

— Larry Hryb 💫✨ (@majornelson) January 27, 2023
I wish there were more improvements made to this port, such as 60 frames per second, but I realize that the fact that GoldenEye 007 can even be played on an Xbox device is something of a minor miracle, given the legal baggage the game is stuck with.
I know where to look and how to implement more features on my computer if I so desire. But if I want to kick back for a while and play GoldenEye while lounging on the couch, this updated port will do the trick. Perhaps the 2021 remake that was leaked will be released to the public someday.
Follow us on Twitter and Google News to get the most up-to-date info and headlines.