On Friday, January 27, GoldenEye 007. will be available on Xbox Game Pass and the Nintendo Switch Online Expansion Pack. Although it has received widespread acclaim since its 1997 release, GoldenEye 007 has been confined to the Nintendo 64 due to thorny licensing difficulties.
For years, rumors circulated that Xbox planned to produce a remastered version of GoldenEye 007. However, the company could never resolve the game's complex licensing problems. The 007 video game rights have been passed around from publisher to publisher since Nintendo published the initial version of GoldenEye 007.
Now, 26 years after its first debut on the Nintendo 64, the conditions are right for GoldenEye 007 to make a triumphant return. Significant variations exist between the Nintendo Switch, the Xbox One, and the Xbox Series X version of GoldenEye 007.
All three versions will be available on Friday, January 27. Modern enhancements, such as 4K resolution and achievement support, will be added to the Xbox Game Pass edition of GoldenEye 007 to take advantage of Xbox's more powerful technology.
The Rare Replay collection will get it for free as well. Players who have subscribed to the Switch Online Expansion Pack tier will be the only ones able to play the online multiplayer mode of GoldenEye 007.
It's nice to see GoldenEye 007 finally re-released on current-gen consoles, although it seems like the game might have used a matchmaking system to improve its online multiplayer modes.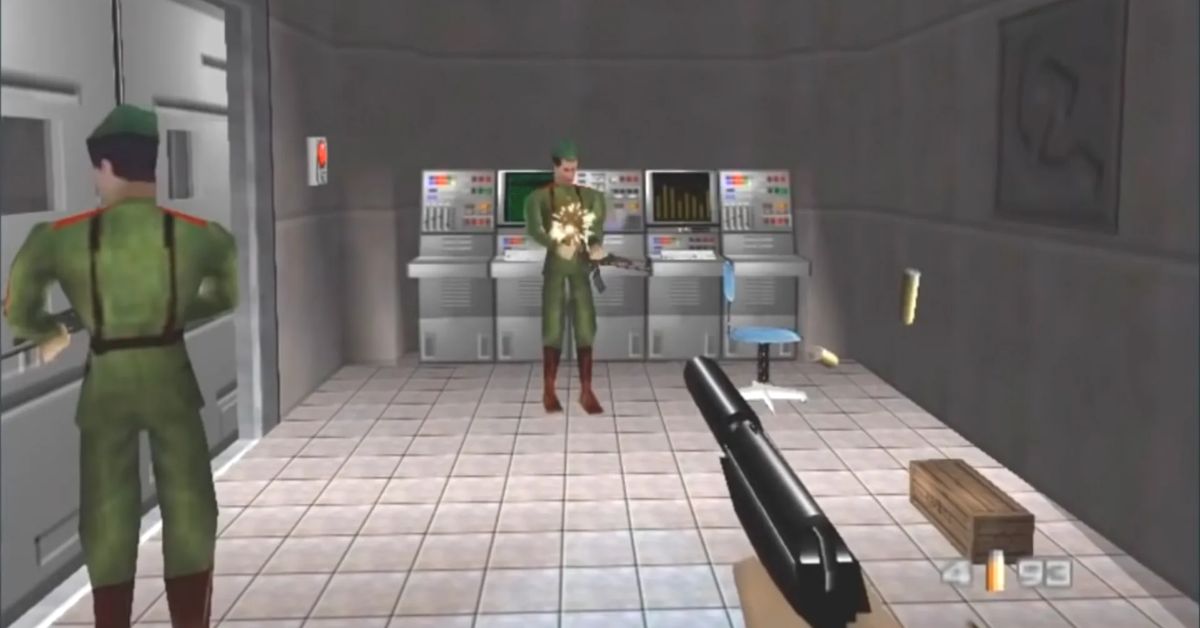 The lack of online multiplayer functionality for Xbox is probably one of the trade-offs that had to be made for Xbox to acquire the game at all; however, specifics of the contract are unknown to the public at this time, so this is merely conjecture.
Read More:
Play as Bond. James Bond.#Nintendo64's GoldenEye 007 is coming to #NintendoSwitch for #NintendoSwitchOnline + Expansion Pack members on 1/27, now with online play!https://t.co/xJ2cjzey4D pic.twitter.com/pUkNPLi1UJ

— Nintendo of America (@NintendoAmerica) January 25, 2023
Moving GoldenEye 007 from the Nintendo 64 is a big deal, even if a full remaster with internet matching was not included. GoldenEye 007 is a popular, nostalgic game that might boost subscriptions for the services it's coming to, and it may even be enough to get skeptics to buy the Switch Online Expansion Pack.
When GoldenEye 007 releases on Game Pass and the Switch Online Expansion Pack later this week, we'll find out if it can make as big of a splash as it did in the '90s. The Nintendo 64 version of GoldenEye 007. The Switch, Xbox One, and Xbox Series X versions will be released on January 27.
Keep up with the latest news and information by following us on Google News and Twitter.