God of War Ragnarok Streamer: Completing God of War: Ragnarok's Thor boss fight on the game's hardest difficulty while sporting a Pringles can in their hand was an accomplishment that proved the streamer's mettle to viewers.
Fans of the streamer and others who have taken on the Give Me God of War challenge themselves have been impressed with the task.
God of War: Ragnarok is playable by a broad audience thanks to the game's five tiers of challenge. In addition, a blind gamer is progressing through God of War: Ragnarok, demonstrating that the game is an excellent choice for players of all ability levels.
MissMikkaa, while live-streaming God of War: Ragnarok, attempted the Pringles can challenge. The streamer has already performed remarkable achievements, such as conquering Elden Ring's Malenia utilizing a dance pad, proving that she is not a stranger to bizarre and innovative difficulties.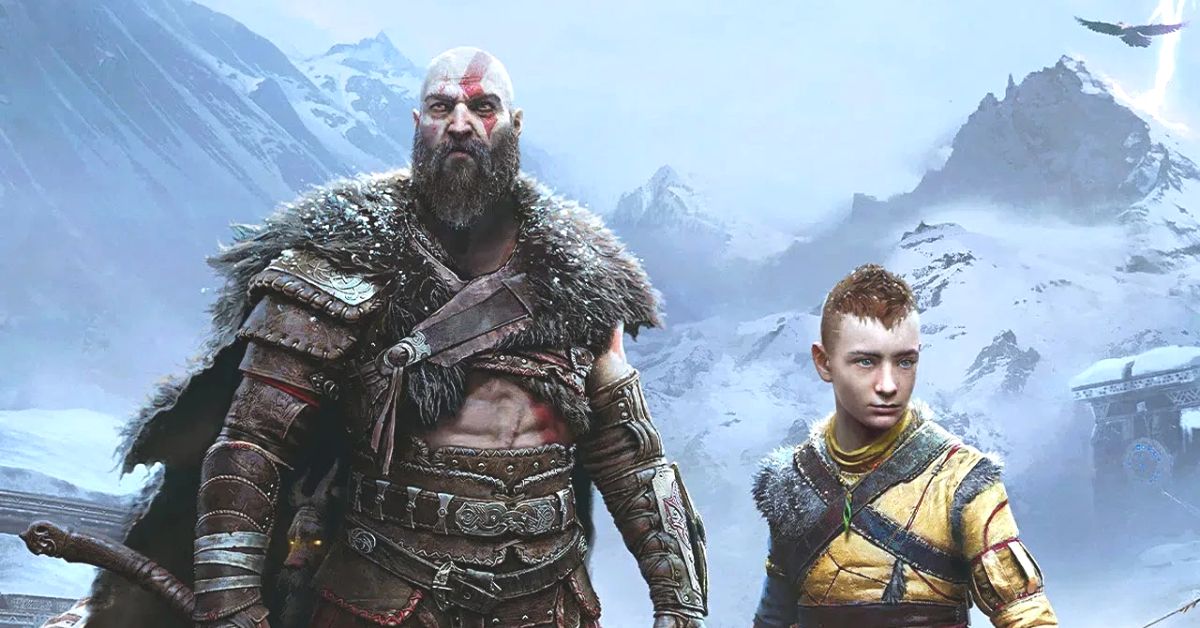 After that didn't satisfy her, she tried it again, but this time she stopped developing her character after reaching level 1. The streamer is currently focused on God of War: Ragnarok.
She has streamed gaming while using the controller with one hand, with the camera showing her inputs the entire time to indicate she was taking the challenge seriously.
The battle with Thor in God of War: Ragnarok is already grueling, especially on the hardest difficulty setting, but this only worsens things. While MissMikkaa breezes through some minor fights, even pausing to eat on the Pringles, the first Thor combat proved difficult for the streamer.
MissMikkaa was cheerful the entire time, even though she had to play through the fight's phases numerous times before she finally won.
A streamer impresses when they take on a challenge to play God of War: Ragnarok with their hand in a Pringles can, even beating Thor. https://t.co/YIW6xOAz8I

— Game Rant (@GameRant) December 31, 2022
She even scolded Thor for shouting at her and casually switched out Pringles cans between tries. In light of the player's decision to have Kratos battle single-handedly, Thor's repeated appeals for him to "stop holding back" are hilarious.
MissMikkaa finished the Thor combat in about 17 minutes, to the audience's delight. Given MissMikkaa's penchant for tackling tough gaming challenges, it's not impossible to imagine her completing the game without any outside assistance at all.
Some players and streamers go above and beyond the primary activity of playing a game, but the vast majority are OK with just playing.
God of War: Ragnarok Streamer MissMikkaa Beats Thor on Highest Difficulty https://t.co/hRomNHm6ZX #PCGame #GameNews #GamingNews #PS #Xbox #EntertainmentNews

— CommonStupidMan.Com 🕹️🎮📽️📱 (@CommonStupidMa4) December 31, 2022
MissMikkaa is only one example of a streamer; others have used unusual methods to win games, such as a drum set or a baguette instead of a controller in a Call of Duty: Warzone match.
Whether streamers are trying to attract viewers by showing off their skills or gamers who want more of a challenge, it seems like there's always a way to make a game more difficult, even if it takes putting one's hand in a Pringles can. The PlayStation 4 and PlayStation 5 versions of God of War: Ragnarok has recently been released.
We hope you have found the information relevant. For the latest news and information, stay tuned with us here at Gameempress.com.