Genshin Impact Spiral Abyss 3.3: The fastest times through the 12th level of the current iteration of the Spiral Abyss can be seen on a Genshin Impact chart.
This is not your typical end-game zone; players face off against a rotating cast of formidable foes every two weeks or so. The 12 levels of increasing difficulty throughout the domain each contain multiple rooms.
The top two levels are the most challenging, necessitating using the most potent Genshin Impact team compositions. Likewise, explorers must complete the domain's clearing within a predetermined time limit to earn the rare Primogems that are part of the rewards.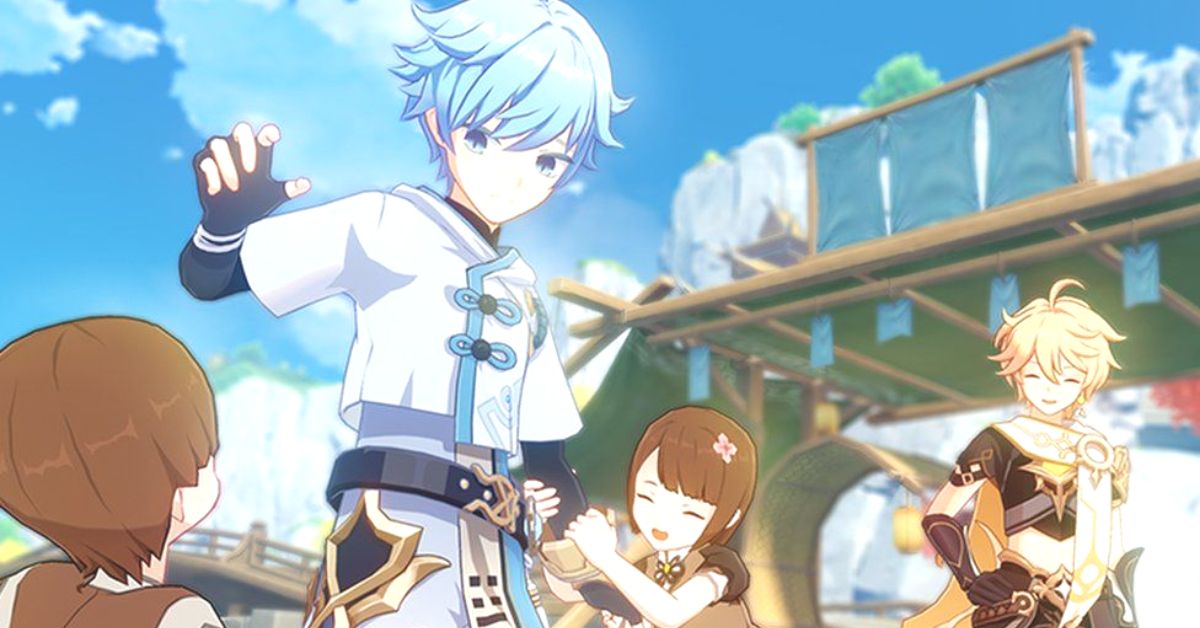 An insightful chart detailing the quickest times to complete the 12th floor of the Spiral Abyss in Genshin Impact version 3.3 was posted by user DarkOne21 on Reddit.
According to the post, a player by the name of MnBN completed the domain in under two minutes, which is the best time by a significant margin (around 7 seconds).
MnBN's Freeze team consisted of Ayaka, Kokomi, Shenhe, and Kazuha for the first half of the floor. Frozen is activated by combining Cryo and Hydro, and it temporarily freezes enemies in their tracks.
While Frozen doesn't do any extra damage, it does have the most substantial Crowd Control effect of any ability, allowing players to reposition themselves if necessary.
Though Kazuha lacks the ability to initiate this chain reaction on his own, it is his responsibility to ensure that his teammates' elemental damage is effectively dispersed across the playing field.
✨Day 4✨#WishesfromTeyvat Celebration Event

How to Participate:
① Follow @GenshinImpact
② Retweet this post
And you can instantly receive the event results!

Event Rules:https://t.co/y4nnQxDrmY
(Web event is also well underway:https://t.co/Ct2sl0NmEe)#FollowGenshinImpact

— Genshin Impact (@GenshinImpact) December 30, 2022
Despite being one of the least impressive five-star Inazuma characters when she was first introduced, Sangonomiya Kokomi is an integral part of this team comp.
Being able to apply Hydro always reliably makes her an invaluable asset to the Freeze squad. Yae Miko and the Archons Nahida, Raiden Shogun, and Venti make up the party to complete the second part of floor 12.
One of the new elemental reactions introduced in 3.0 is Quicken, which is triggered by combining Nahida's Dendro with Yae's and Raiden's Electro.
Dear Travelers, the Genshin Impact Lottery Event is in full swing. Enter for a chance to win Primogems!

How to Participate
Add the hashtag #GenshinImpactLotteryEvent and post your GIF screenshot along with your wish.

See more details here: https://t.co/8JcxuZn2Jd#GenshinImpact pic.twitter.com/NgRolTuW5V

— Genshin Impact (@GenshinImpact) December 30, 2022
With Raiden Shogun currently part of the rare double banner alongside Kamisato Ayato, she is likely to be used as the primary DPS character in this team composition. Nahida, the Sumeru Archon whose job it is to apply as much Dendro as possible, and she works well together.
Now available on mobile devices, computers, PlayStation 4, and PlayStation 5 is Genshin Impact. The Switch version is currently in the works.
We hope you have found the information relevant. For the latest news and information, stay tuned with us here at Gameempress.com.