Genshin Impact Leak: A recent leak from Genshin Impact revealed upcoming changes to Genius Invokation TCG in Version 3.4, which will impact some of the game's most potent strategies. TCG mode, speculated about for a while before Version 3.3's release this month, finally made its debut.
Many players have developed strategies based on the game's most powerful character cards, such as Ayaka, Collei, and Yoimiya. It's no secret that HoYoVerse's developers are already hard at work on balance tweaks for the game's next major update.
Several new cards for Genshin Impact's TCG mode have been leaked ahead of the minigame's initial update. Reports indicate that popular characters Beidou and Klee will be added to the TCG as playable characters in the upcoming Version 3.4 update.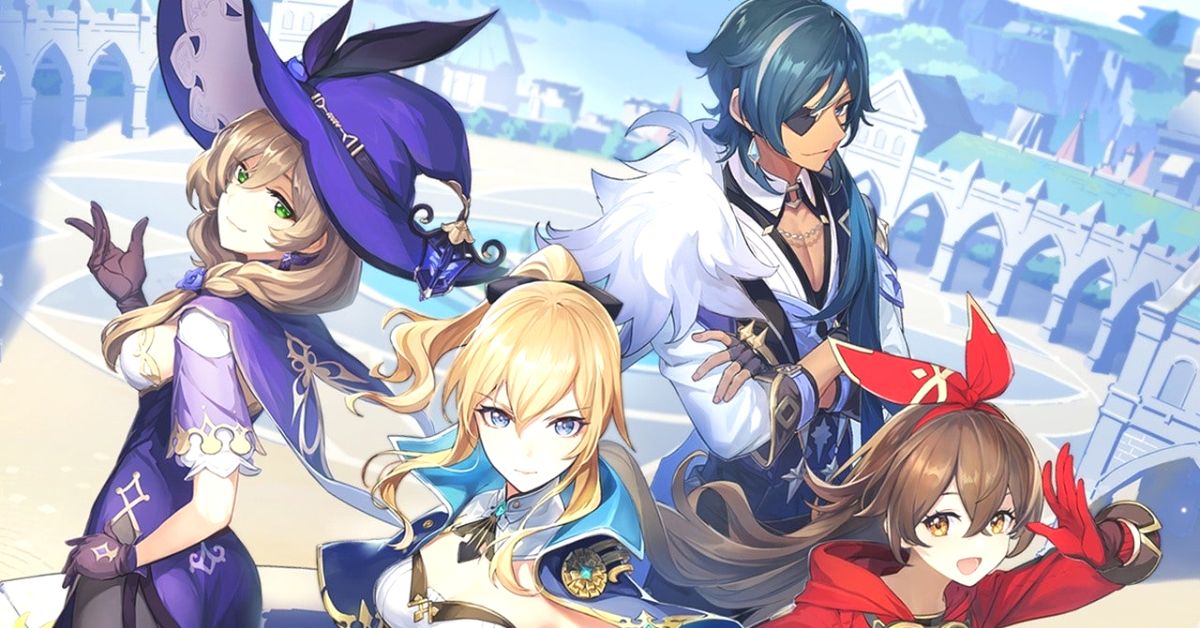 After the first week of the game's release, Patch 3.3 was updated to include a new playable character, and Cyno was made available to players. With this next patch, the TCG will finally receive its first round of balance changes.
Genshin Impact leaker Pengepul Teyvat recently revealed upcoming alterations to four Characters and an Event card for Version 3.4, including the as-yet-unreleased Beidou.
As a result, Yoimiya's Elemental Burst will now cost 3 Energy instead of 2, and Collei's Talent card's cost will increase from 3 to 4 Dendro Dice. Before Beidou's release, the price of her Burst will increase to match Yoimiya's, and the damage of her Burst will decrease from 4 to 3.
Maguu Kenki's Skill now deals no damage, and the Minty Meat Rolls Event card only lowers the cost of the following three attacks instead of all. Changes in Patch 3.4 will target the strongest decks appearing in the game's early competitive meta.
✨Day 3✨#WishesfromTeyvat Celebration Event

How to Participate:
① Follow @GenshinImpact
② Retweet this post
And you can instantly receive the event results!

Event Rules:https://t.co/y4nnQxDrmY
(Web event is also well underway:https://t.co/Ct2sl0NmEe)#FollowGenshinImpact

— Genshin Impact (@GenshinImpact) December 29, 2022
Yoimiya, alongside Ayaka as part of a Melt deck, has been integral to one of the best early-game strategies in Genius Invokation TCG. One of only two Dendro characters, Collei is a crucial component of early builds centered on the Quicken reaction in Genius Invokation.
Along with the combat-focused Spiral Abyss and the Serenitea Pot housing system, Genius Invokation TCG joined Genshin Impact permanently with the release of Version 3.3. While the Spiral Abyss provides a consistent source of combat content, fans have criticized Genshin for not adding more combat-focused elements to the endgame.
Happy Birthday, Tighnari!

Want to see more videos and GIFs of Tighnari? Hurry over to Genshin Impact's TikTok account to watch them together!
> > > https://t.co/otRGFBBVqg#GenshinImpact #HoYoverse #Tighnari pic.twitter.com/2W1hVcpyDE

— Genshin Impact (@GenshinImpact) December 29, 2022
Although new areas and plot developments have been regularly added to Genshin, players still demand a substantial change to the game's endgame combat.
Now you can get Genshin Impact for your computer, PlayStation 4, PlayStation 5, and mobile device. There are plans to make a Switch version.
We hope you have found the information relevant. For the latest news and information, stay tuned with us here at Gameempress.com.