Fortnite Chapter 4 Code: After the conclusion of the Fracture event, Fortnite Chapter Three has been put to bed, and the servers have been shut down in preparation for Chapter Four maintenance. Fans have been given access to a wealth of leaks, some of which were even provided to them by Epic Games themselves on a silver platter, while Epic Games will concentrate on getting the game ready before Chapter Four.
Read more:-
If you would like to support me:

Use Code FNNWSC3 while purchasing the Battlepass🥰❤️#Ad #Fortnite pic.twitter.com/uyJ78AcJsb

— FortniteNewsC3 | Chapter 4 Leaks & News (@FortniteNewsC3) December 4, 2022
Epic has released a dedicated website for Fortnite Chapter Four, which allows users to search for coordinates in order to uncover a variety of in-game items. As this article is being written, users are now attempting a wide variety of coordinate combinations in an effort to discover which forthcoming objects and goods will be featured in Fortnite Chapter four.
Check out the information that has been provided below for all of the currently confirmed coordinates and codes to view new goods that have been added to Fortnite Chapter Four.
HULK INGAME! #FORTNITEpic.twitter.com/o3VwW4QZ3y

— FortniteNewsC3 | Chapter 4 Leaks & News (@FortniteNewsC3) December 7, 2022
All of the Coordinates and Codes for Fortnite's Fourth Chapter Have Been Confirmed
The following coordinates have been validated as working on the Chapter Four website for Fortnite, which reveals new content in the form of items and objects for the upcoming Chapter in the game's ongoing saga.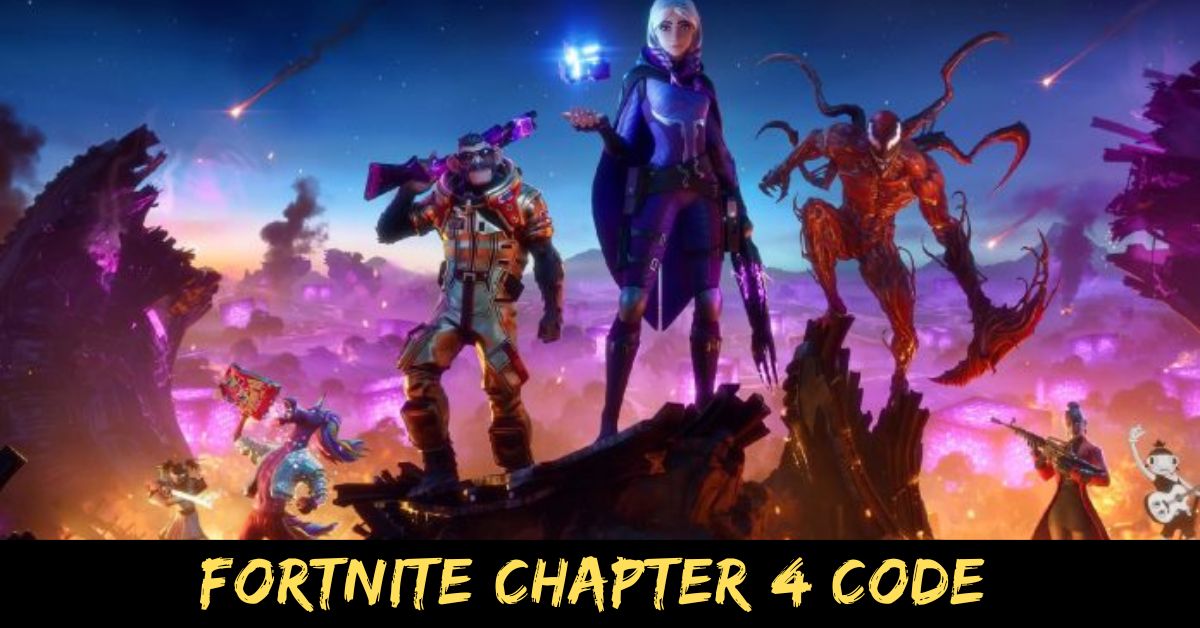 Since every single coordinate has been located, it is now possible for gamers to redeem the following code on the Epic Games website by making use of the tool that has been provided. This is a secure message with a code of "PQVER-SBM7G-NEFB6-98BWW."
G6K-2J-HAW is the brand-new shotgun on the market.
8H2-9D-8J4 is Geralt's skin tone.
It's time for a new pickaxe object coordinate: 2TH-EK-33P
Motorcycle object coordinates have changed to KNE-LB-4ME.
6HU-TQ-4BY is the new skin for Chapter Four.
4J5-DB-S9J is the new Geno skin.
Skin G9D-39-323 for the Doomguy.
In Chapter Four, a brand new weapon, the RS9-L8-835, has been introduced.
Updated Book 4 Valid AR: U83-8M-T5M
A9D-M5-BGL, The Peely Constellation
Battle Bus SEL-5U-V8N, Part 4
skin color code: JHP-N4-4E4 (pastel)
The Formula for Slap Juice Is 7CD 7J 8AL
The pneumatic weapon with a web: REL-14-Y85
TSV-M6-L46, a stone and chest piece
Armament: 29M-K1-51K Sword Gun
B7T-3F-J48, a brand new sword pickaxe
White-hot new chest code: C7A-U9-4UF
Updated skin for Book Four: 43B-CY-N62
SMG Upgrade: VE4-C4-PSD
G6K-2J-HAW Double-Barreled Shotgun
8H2-9D-8J4 is Geralt's skin tone.
Due to the fact that not all possible combinations protect an item, finding all of the correct coordinates that reveal them is likely to take some time. When a player's entered code doesn't match any items in the game, the game typically instructs them to try again with a different code.
PUMP SHOTGUN is BACK IN FORTNITE CHAPTER 4! pic.twitter.com/dV7gRWSuoy

— Fortnite Status 🕒 (@ForkniteStatuss) December 3, 2022
Read more:-
There's a good probability that players will be able to validate most of the features that were included in the Fracture event, including motorcycles, as they were already confirmed in the Chapter four trailer. Fans can also follow Fortnite-related hashtags on Twitter or community hubs like Reddit to stay up-to-date in real time. This article will be updated as more objects' locations are provided by the community.
THE ZERO POINT IS REAAALLL!!!#FortniteChapter4 pic.twitter.com/pI0cBJwD15

— 🏳️‍⚧️quilinia (@quilinia) December 5, 2022
Frequently asked questions
Does Fortnite have promo codes?
You do not have to pay anything to redeem codes offered by Fortnite, and doing so could earn you rewards like as outfits, V Bucks cards, emotes, skin garments, and other premium services. Following the entry and verification of the Fortnite redeem code online in 2022, access to these services will become available.
How do you unlock augments in Fortnite?
How to obtain additional Augments in the game of Fortnite. When you first begin playing Fortnite, some Augments will be unavailable to you, but as you go through the game and compete in more Battle Royale, Zero Build, and Team Rumble battles, additional Augments will become available to you. In addition to this, there is a remote possibility that one of your two options will include a new Augment. You will see a yellow 'Unlocked!' label on the screen.
Will there be Chapter 5 in Fortnite?
There will not be a Fortnite Chapter 3 Season 5 release.
Instead, we are currently awaiting the release date of Fortnite Chapter 4 Season 1, which is expected to debut on December 5 after a live event that will take place on December 3.
Will there be Chapter 9 of Fortnite?
It has been decided that Season 9 will not take place; however, on Sunday, December 5, 2021, the start of Chapter 3 Season 1 of Fortnite will take place.
Final Words: We hope you have found all the relevant information about Fortnite Chapter 4 Code and Coordinates for All Objects. Stay tuned with us here at Gameempress.com for more latest news and information.