The developer and publisher GIANTS Software unveiled the first gameplay trailer for Farming Simulator 23. The updated gameplay footage demonstrates numerous new features and enhancements to the previously adored game.
In the wildly popular Farming Simulator franchise that GIANTS Software created 15 years ago, Farming Simulator 23 completely redefines the bar for farming mobile games!
With their new game for the Nintendo Switch, released more than three years after its predecessor Farming Simulator 20, they aggressively sought to extend the gameplay options and feature list.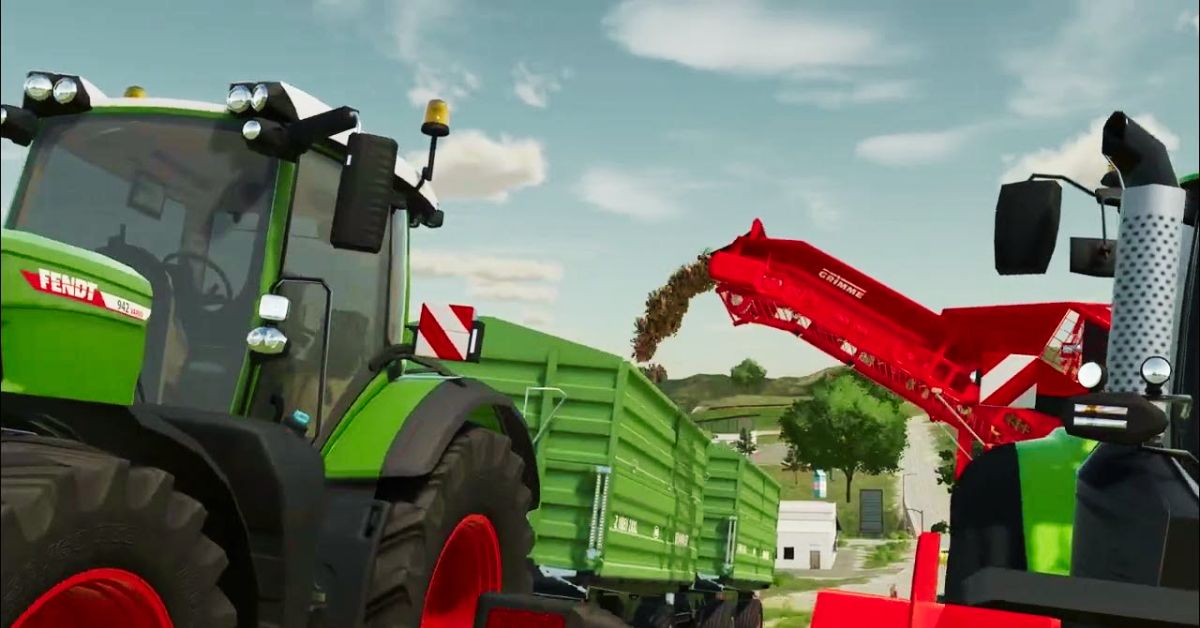 Fundamentally, Farming Simulator 23 offers enormous potential for building an agricultural empire through farming, animal husbandry, and forestry. More than 100 realistically designed items and vehicles from well-known businesses will be available to players.
Start by planting, nurturing, and harvesting 14 crops, then choose your favorite. As your business grows and you turn your crop into flour and even sell bread to optimize your selected production chain, you must master new field mechanics to produce the most valuable items.
Farming Simulator shares a tweet about the new gameplay trailer:
Let's get excited, we just dropped a new gameplay trailer for Farming Simulator 23! 🎉https://t.co/wgZBIX87Iv

— Farming Simulator (@farmingsim) May 2, 2023
Two new maps will be available to gamers at launch to enhance their experience, which is one of the latest topics to discuss. it map is based on a distinct location, such as one in the USA or one in Europe, and it will encourage players to approach farming uniquely.
You can check out the gameplay trailers for some of your favorite games here:
The other new area where gamers can get their hands dirty and care for cows, horses, pigs, lambs, and the recently added chicken is animal husbandry. On May 23, Farming Simulator 23 will be available on mobile phones and the Nintendo Switch. Pre-orders for the Nintendo Switch are currently being accepted.
Follow us on Twitter for the latest updates and exclusive content.