Fallout 5 is currently being developed and verified. Several interpretations are possible, but the most likely one is that progress is being made. There is not much information available now, notably official information from Bethesda. There are two games whose releases are known to occur before Fallout 5.
Starfield is the first Bethesda title due out before Fallout 5, and thankfully it won't be long until that happens. The Elder Scrolls 6 comes after that, but it is even further off. Depending on the progress of these other projects, we will likely not see Fallout 5 for a long time.
Here is everything we know about Fallout 5 thus far, from official statements to hearsay. Fallout 5 news is likely to begin trickling out following the release of Starfield and Bethesda's announcement of Elder Scrolls 6. We will be updating this page as soon as we have more information.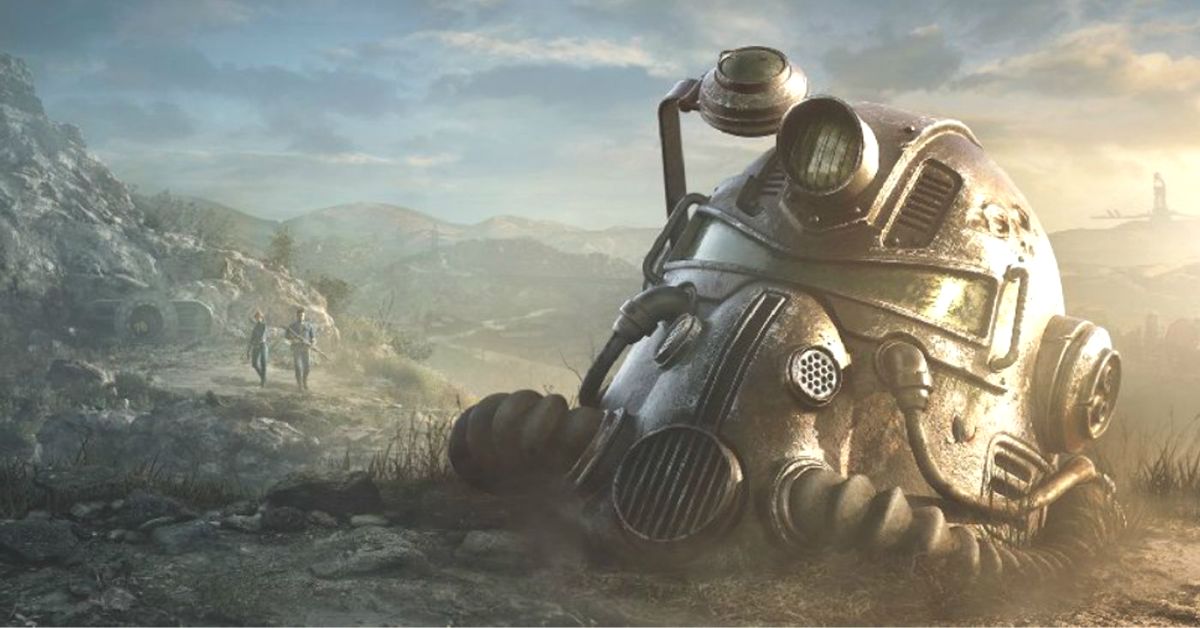 Embark on a New Journey in the Fallout World
There may not be a set release date for Fallout 5, but fans are already excited. Optimistic forecasts have been made, but considering Bethesda's current concentration on Starfield and The Elder Scrolls 6, plus the fact that the game hasn't even been disclosed, we don't expect it for quite some time.
We now anticipate Fallout 5's release date to be far in the future, maybe exceeding the seven-year gap between Fallout 3 (2008) and Fallout 4's release in 2013. (2015). It seems more likely to happen after 2025 at this point.
How far along the various games are at Bethesda is a factor. Given that Todd Howard revealed in a November 2021 interview with IGN that the studio has a "one-pager on Fallout 5" – a broad sketch of what they want it to be – we don't expect to hear anything more about it for some time.
In addition, in June 2022, when interviewed by IGN, Howard indicated that Fallout 5 would be the next project for Bethesda following The Elder Scrolls 6. We anticipate a lengthy wait for the next Fallout, given the game is still in pre-production and its release is likely a few years away.
Although it has not been officially announced, Fallout 5 will most likely be released for the Xbox One, Xbox One X, Xbox One S, and PC. Unless, of course, we're already considering the next generation of gaming systems. While PS5 is another story entirely.
Since Microsoft recently acquired Bethesda, it makes sense that they would make this game exclusive to their platform. It's unclear whether Xbox will get a whole on a new Bethesda game, as the company has stated that such decisions will be made on a case-by-case basis.
At the very least, we can anticipate Fallout 5 being included in Xbox Game Pass Games. Fallout 5's release on these systems looks possible, given that console lifecycles typically span roughly seven years before the following next-generation plans are announced.
🔔 | 'Fallout 5' Officially Confirmed By Bethesda https://t.co/eshBnXrWuA pic.twitter.com/lai0T7pgwJ

— LADbible News (@LADbibleUKNews) January 26, 2023
Where Will the Next Fallout 5 Adventure Lead Us?
Anyone who has played a Fallout game knows how much the series adores its post-nuclear America. Considering how every previous Fallout game took place in a different state in the United States, it's safe to assume this won't change. You can compare the locations of Fallout 3's Washington, DC, with Fallout 4's Boston, Massachusetts.
While it would be interesting for Fallout to visit new locations, doing so may turn off players who have invested a lot of time into getting to know the game's established environment. It's not hard to find Fallout 5 players speculating on the game's setting.
The most talked-about locations are as follows:
New Orleans
A trademark application for "Fallout New Orleans" was discovered online in 2016, sparking rumors that a new Fallout game might be based in New Orleans. More than five years later, this listing hasn't led to anything, although it could all be an intelligent hook and switch.
Even though Fallout has taken us to a few mucky locales, a game centered in the American South could be a refreshing change of pace.
Chicago
In terms of plausibility, this one is a little further out there. Fans of Fallout: New Vegas may recall a hint at an Enclave outpost in Chicago, and from that comes the speculation that the game would be set in the Windy City.
Anywhere else in the world

Could Fallout 5 be the first in the series to be set anywhere other than the United States? The opportunity to alter the visual style of the entire map and locales would be significantly enhanced by a game that took place in Korea, China, Russia, or some other country. If the franchise needs a visual reboot, a new installment is a perfect time to do it.
Imagine if Fallout 5 looked like this 😳 pic.twitter.com/KrZ0yowoYx

— LoneVaultWanderer (@LoneVaultWander) January 20, 2023
Will Fallout 5 Take Over Multiplayer Gaming?
There has never been a multiplayer option in a main series Fallout game. While exploring the post-apocalyptic wasteland with a group of buddies was likely appealing to fans, the implementation in Fallout 76 was largely unsuccessful.
Since the developers of Fallout 76 (Update) continually work to improve the online multiplayer experience, Fallout 5 will likely be developed as a single-player game alone. Considering the game's troubled past with 76, a "poor" multiplayer experience in Fallout 5 might be disastrous. It sounds like something Bethesda would want to steer clear of at this point.
However, that doesn't rule out the possibility of social elements. A social system where players leave comments for one another to offer advice (or troll them) is possible, but it could feel out of place in the universe of Fallout, as seen in games like Dark Souls and Bloodborne.
Follow us on Twitter and Google News to get the most up-to-date info and headlines.
Frequently Asked Questions
Is Fallout New Vegas 2 confirmed?
Developers Obsidian Entertainment have denied reports that they are working on a sequel to their 2010 game Fallout: New Vegas. The Fallout series will be 25 years old in October 2022, and to honour the occasion, Bethesda will be holding contests, deals, and more all month long.
Where is Fallout 5 located?
The setting and location for Fallout 5 are obviously unknown, but past titles have all featured in a US state; so we can expect this to be the same again. Fallout 3 was in Washington, before moving north to Boston in Fallout 4. Fallout 76 saw players move back south to West Virginia.
Will Fallout 5 be Xbox only?
Microsoft has confirmed there are three future Bethesda games that will be exclusive to Xbox. Some people think that of these three games, Elder Scrolls 6 and Fallout 5 could be among the ones that will be exclusive. However, this would be a first.Dec 27, 2022