Epic Games Store: For example, Epic Games recently held a 15 Days of Christmas giveaway through its digital storefront to coincide with its holiday sales event, and you can always count on the fact that there will be a variety of sales and discounts on tech-related items over the holiday season.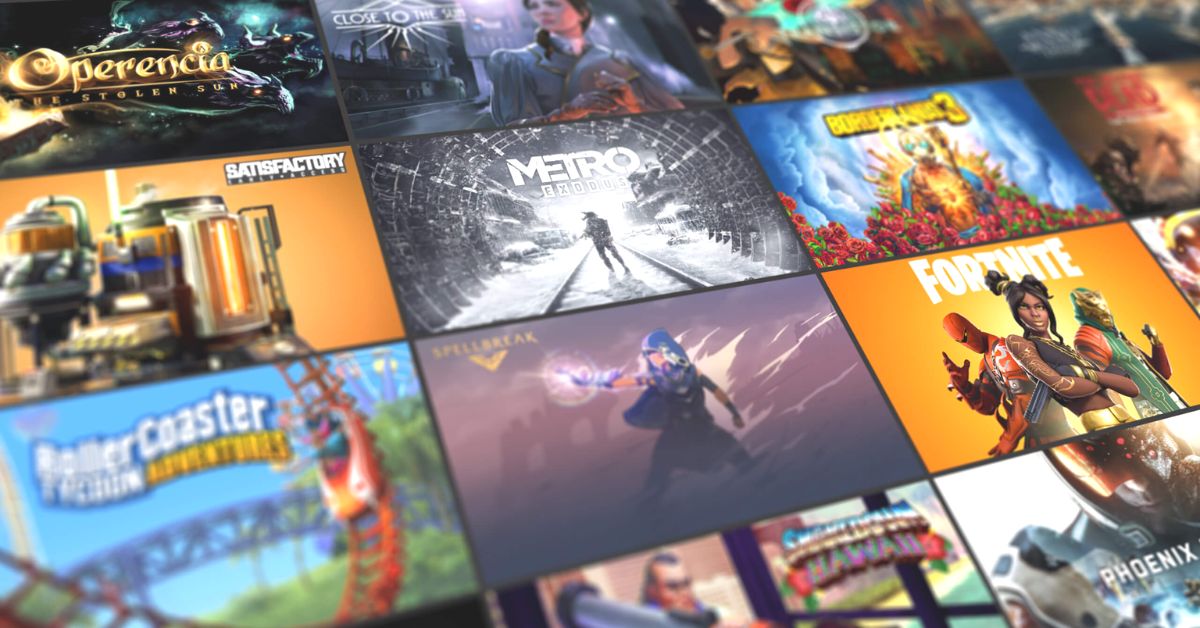 As luck would have it, today's free game is so popular that the Epic Games shop briefly experienced difficulties meeting demand. There is a copy of Death Stranding available today. From now until tomorrow at 11:00 am EST, you can claim it.
We're currently investigating an issue that may cause players to be unable to login to Epic Games services.

— Epic Games Store 🎁 (@EpicGames) December 25, 2022
After you have paid for and downloaded the game, it will remain in your library indefinitely (or until the Epic Games store ceases to exist, anyway). After debuting on the PS4 three years ago, Death Stranding finally made its way to PC in July 2020. (see our Death Stranding review).
Created by Kojima Productions, it has an open world with Norman Reedus of The Walking Dead fame playing Sam Porter Bridges. It's situated in a fascinating post-apocalyptic world, and your main objective is to transport goods to secluded cities (what remains of them).
As a pre-emptive heads up, the Epic Games Store on PC is currently slow & having issues causing accounts to be logged out due to Death Stranding being free to claim for PC players today, if you experience any issues with the servers today it most likely is related to this! pic.twitter.com/PqWtx7zGH8

— iFireMonkey (@iFireMonkey) December 25, 2022
On Metacritic, the PC version is rated 86 by critics and 7.8 by users. It has received high marks for its innovative gameplay, stunning visuals, and the stellar cast of voice actors. And if you haven't already, you can get the game for nothing!
The Epic Games store may still be having technical difficulties at this writing, but you can still purchase by going to the product page, and clicking Get or Add to Cart. As of today, there are still four more days of freebies to enjoy. If you don't want to miss out on any new releases or deals, setting a daily reminder to check the Epic Games store at 11:00 AM is a good idea.
Death Stranding: Director's Cut is free on the Epic Games Store today for PC. https://t.co/dgVp691bIn pic.twitter.com/fcxOpcIjyK

— The Game Awards (@thegameawards) December 25, 2022
In addition, Epic has a vast selection of games at discounted prices for the holidays. Those who qualify will have a 25% discount applied at checkout by Epic as a special bonus. It is valid for single games that cost at least $14.99 and for bundles of games that cost at least $14.99.
Only a few days of free games left?? Say it ain't so 😢

But it's not over yet! Grab F.I.S.T.: Forged in Shadow Touch for FREE today! https://t.co/P9aE2tfHeX pic.twitter.com/u7f3bpohzw

— Epic Games Store 🎁 (@EpicGames) December 26, 2022
The discount lasts through January 5, 2023, at 11:00 am ET, and once you've used the coupon, Epic will reissue it for use on a future purchase. It's not a horrible deal. If you've been looking to add to your game library without breaking the bank, now is the time to do so, as the 25% off code is in addition to the already decreased prices.
From everyone here at Hot Hardware, we hope you have a wonderful holiday season and a Merry Christmas if you celebrate Christmas.
We hope you have found the information relevant. For the latest news and information, stay tuned with us here at Gameempress.com.