Dying Light 2 Update: The latest major patch for Dying Light 2 has been released by Techland. The release notes state that Patch 1.8 significantly improves the game's visuals and Ray Tracing. Further, it improves memory utilization in d3d12 mode and includes an official benchmark tool to boost gameplay reliability.
We won't keep you here any longer; the update's changelog is really lengthy. Steam will automatically update itself the next time you run the client.
Survivors! You've asked for it, and here you are — patch 1.8.1 is live for PC! The patch for consoles will be up in the upcoming days! 😉

🔗For more info, visit: https://t.co/6O8tMy8SGe#DyingLight2 pic.twitter.com/OHyIldUPgj

— Dying Light (@DyingLightGame) December 8, 2022
Release Notes for Dying Light 2 Patch 1.8
First, a Playable Update
Players can now successfully finish the "Bicycle Challenge" after we fixed an issue that prevented them from hopping on a bike once they'd begun it.
This update addresses a bug on PS5's Markers of Plague quest where Aiden gets stuck after injecting the first inhibitor.
Additionally, we were able to resolve an issue where players were unable to complete the Combat Challenge due to a lack of an interaction prompt.
There are no easy answers. Changed the Opera so that the scene where players could skip the Madman from Villedor scenes is no longer accessible.
Incorrectly dismissing the Prince of Thieves Challenge resulted in a blank screen, which has now been corrected.
Taking on the Tower of Babel Challenge no longer causes a blank screen.
Modified Skullface's resistance to make him more difficult to defeat.
We were able to resolve an issue where biters were not properly damaging the player.
Correction made so that Skullface now takes damage from the finisher
Also addressed a problem where players were only receiving mutation samples after encountering legendary creatures.
Correction made to quest tracking for "Sattelite Dream," where an objective marker was missing.
I took care of a problem that caused some zip lines to float in midair.
We also corrected an issue where certain clothes in the Bloody Ties DLC weren't being unlocked as mission rewards.
To make it clear, Patch 1.8.0 is available on consoles right now, but the 1.8.1 hotfix will be available in the upcoming days! 👀

— Dying Light (@DyingLightGame) December 8, 2022
Second Round of Gameplay Changes
Several shield upgrades were showing up twice in the Craftmaster upgrade tab; this has been corrected.
When trying on multiple opera outfits, the weapon mods no longer overlap.
The damage from bowhead shots should now be adequate.
Make battles more taxing by adjusting the scaling of player damage in the Opera.
Improved opponent AI prevents humans from using the Skullface ability set
Rewards from the Carnage Hall vendor can now be abandoned by players.
Improved swing speeds bring the game closer in pace to Dying Light 2.
An issue that prevented Opera challenges from being restarted has been fixed.
After completing all of the Nightrunner tests, the True Nightrunner achievement should now be correctly unlocked.
By eliminating the guard, we were able to fix Deathloop in the opera.
Alterations to the Madmen of Villedor Parkour Challenge.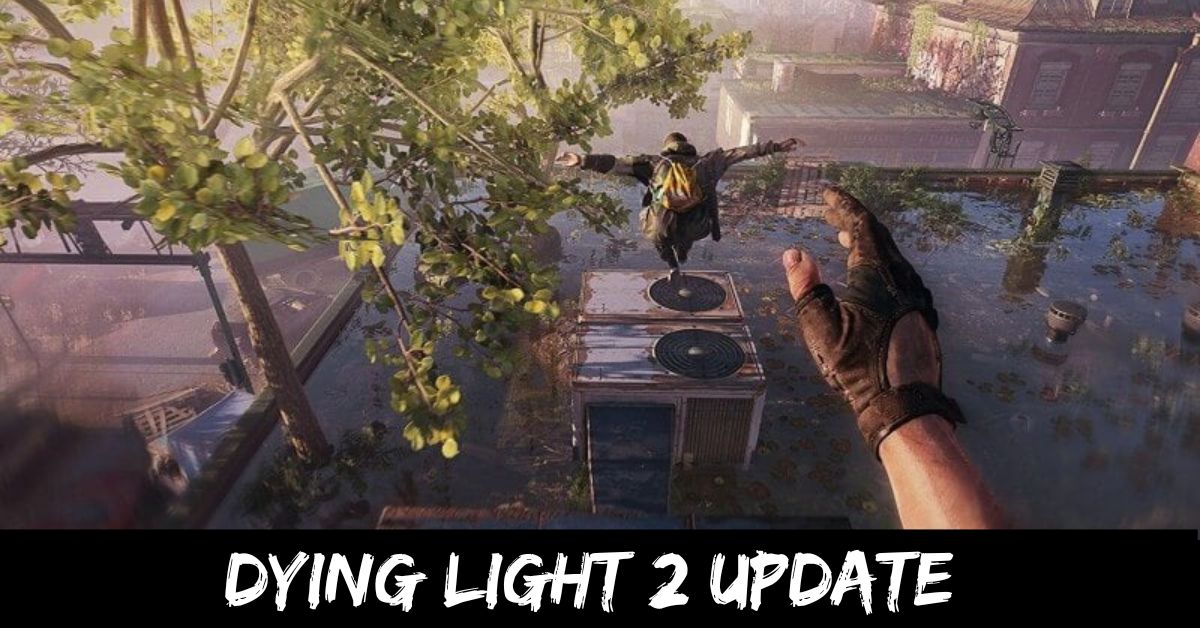 Recent Developments in the Cooperative Movement
Xbox system issues that occurred after accepting a friend's session invite have been resolved.
During conversations with Severus, a bug was fixed that prevented the fourth person from joining the discussion.
Furthermore, the obstructed checkpoint problem in the co-op version of the Running Up That Tower Challenge has been resolved.
Co-op Run Boy Run Challenge infected AI improvements
If you try to join a server when a cutscene or dialogue is being played, the game will warn you.
The bug where the guard spawned at the players' position has been fixed, preventing them from completing the stealth operation.
Players should no longer get caught in an infinite wait state before the challenge conversation.
The problem where players couldn't access the Madmen of Villedor Challenges has also been fixed.
The award Following the conclusion of the Challenges, the Madman of Villedor will become available for cooperative play.
Repairs made to many broken connections
The issue, where players could become split up during Challenges, h
as been resolved.
We've also reduced the size of certain icons that were appearing excessively large in COOP.
Players can now complete the Between Two Fires Challenge simultaneously since their progress is synced.
The need for players to congregate and bash in doors has been eliminated.
Taking on the windmill challenge no longer causes the game to freeze.
As of right now, you can improve your Manica Shield using ice mods.
Fix a bug that prevented cooperative questing from the beginning.
Playing Manica Shield with a friend resulted in audible feedback.
Dying Light 2 Update 1.8 Patch Notes #DyingLight2 #GamingNews https://t.co/aPfgDcpOCu pic.twitter.com/3uzRkOzKAb

— The Nerd Stash (@thenerdstash) December 8, 2022
Modifications to the User Interface and User Experience
Challenges in Carnage Hall will always have the same time shown.
The Silencer Machete emblem now only requires one hand to use.
While evaluating the accessory, we also were able to resolve an issue with the Carnage Manica screen.
Corrected a bug that allowed access to previously inaccessible regions
We've fixed an issue where players might respawn in the wrong places once their objectives were complete.
The Opera sidequests also now have their missing voice-overs added.
The Challenge of the Treasure Hunt is hampered by a heavy load of fixed assets.
Opera localizations' previously missing textures have been added.
The cinematic for Madmen of Villedor now features smoother camera movement.
Once the bow is equipped, the player's blocking animation with a shield now plays correctly.
Each year, encouraged by one of our producers #peopleoftechland participate in @szlachetnapaczk. This year the plan was to help two families, but the support was so generous that there was enough to meet the needs of four! 😍🎁🎄
#fromtechlandwithlove #SzlachetnaPaczka pic.twitter.com/XIhr0sacuy

— Techland (@TechlandGames) December 12, 2022
Changes in Technology
When using an AMD graphics card, selecting the low quality preset in Video Options will no longer force the use of DX12 mode or disable the Intel XESS Upscaler.
Accepting the best offer and reloading the game during the Twin Brothers quest will no longer result in a loss of progress or funds.
Sliding into the ventilation ducts no longer causes players to become trapped.
Once the player has unlocked all of the windmills in the game, they will receive the Don Quixote achievement.
Issues with performance drops after playing for longer than an hour on some devices have been resolved.
When a player checked out of their account immediately after logging in, an unending loading screen would appear.
The sporadic loss of audio has also been corrected.
Problems with the gamepad's lack of force feedback have been resolved.
Removed the option to skip the Perfect Block instruction.
The issue of the infected being too quiet has been addressed.
Fix for crash that occurred on fast-travel between "The City" and "The Opera."
[RayTracing] Restored the lost shadow of the player in the photo mode
[RayTracing] Issues with faulty light sources have been resolved.
Corrected the unplayable Baba Yaga challenge.
Fewer instances of infected players grabbing the player
When a Biter grabs an AI or a player, they will no longer tremble.
Correction made to fix game freeze while switching from 38402160 to 19201080
Improved EGS Launcher's offline playability by removing the interminable loading screen.
In d3d12 mode, memory utilization has been optimized to increase gameplay reliability.
Activated to maximize the range across which geometry with the highest level of detail can be rendered
The radius of ray-tracing effects has been increased by 20%.
Added a benchmark function so players can see how well their PC runs Dying Light 2
Fixed a bug where ray tracing wasn't casting shadows on players in photo mode.
decreased delay in the first load (by up to 10s on PS4)
Modest enhancements to streaming textures
Assist with shade from trees (LOD)
The quality of water and fog reflections has been enhanced.
Let's add some fire to the Carnage! 🔥

Kindly remind us that #Dying2Snap is in the final stage, but you still have time until the 18th of December to share your best snap from "Bloody Ties" with us.

📸Credits to: @MostlyVp#DyingLight2 #BloodyTies pic.twitter.com/GbKJcoVTu1

— Dying Light (@DyingLightGame) December 12, 2022
Frequently asked questions
Will Dying Light 2 get a graphic update?
Patch 2.10 enhances visuals, supports Intel XESS, and includes all previously released fixes. Techland has just published a completely new patch for Dying Light 2. Patch 1.7.2 adds support for Intel XESS and lowers the required amount of VRAM when utilizing Ray Tracing, as stated in the release notes.
How long will Dying Light 2 be supported?
There will be a five-year lifespan for Dying Light 2's support.
The game will have a guaranteed five-year lifespan of support, according to Techland. This includes not only bug fixes, but also new areas, stories, and goods.
Are there 2 versions of Dying Light 2?
Dying Light 2 comes in two primary varieties, the Deluxe Edition and the Ultimate Edition, with the main difference between the two is whether the player prefers a physical or digital copy of the game.
Final Words: We hope you have found all the information about the Dying Light 2 Update 1.8 Enhances Ray Tracing and Includes a Benchmarking Tool. Stay tuned with us here at Gameempress.com for more latest news and information.