The following entry of this generation-spanning saga arrives ten years after the release of Diablo III. Long-awaited Diablo 4 will have new playable characters, intriguing new gameplay elements, and a brand-new world to explore.
Little gameplay and class-building samples have been leaked to whet players' appetites globally, but little information about how it will play has been revealed. The early release of the Diablo 4 Open Beta will allow eager players to finally get their hands on a preview of the upcoming RPG.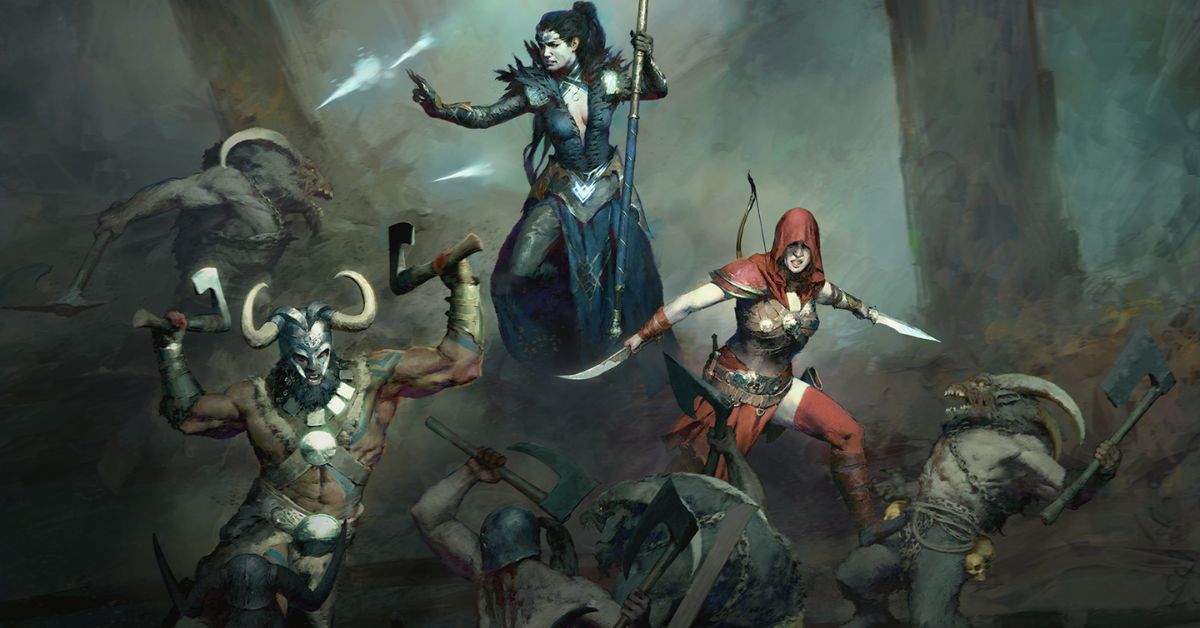 The Diablo 4 Open Beta Release Date 
The beta for Diablo 4 is coming out in two parts. Those who have pre-ordered the game from Blizzard are eligible for the first. In addition, the second is designed for you if you are afraid of the pitfalls of buying without first trying.
The first installment will include three playable characters: the Barbarian, the Rogue, and the Sorcerer. There will have five playable classes in Diablo 4 after the second open beta patch is released. With this second installment, we're bringing you the Druid and Necromancer to round out the cast.
Get ready to experience the ultimate demon-slaying adventure as Diablo IV's Open Beta is coming soon! With Early Access open from 3/17 to 3/19 and the Beta open from 3/24 to 3/26, players will get an exclusive peek at the game. The official tweet for Diablo IV's Open Beta is coming soon.
Diablo IV's Open Beta is coming soon.

Early Access: 3/17 – 3/19
Open Beta: 3/24 – 3/26

Pre-purchase for Early Access to the Open Beta.

Details: https://t.co/9GG3wjpBrm pic.twitter.com/bE3iV6zzxZ

— Diablo (@Diablo) February 18, 2023
Pre-Order Open Beta
The Diablo 4 Open Beta, available to anyone who pre-ordered the game, will begin on March 17 at 9 AM PT and end on March 20 at noon PT. This allows the early-access gamer to sink their teeth into the game before making the entire financial investment.
Open-access Open Beta
The Open Beta will begin on March 24th at 9 AM PT and end on March 27th at NOON PT, when it will be available to everyone. Assuming people's concerns about the game's quality are eased during the open beta, I anticipate a pre-order surge after the game's release.
Frequently Asked Questions
Is Diablo 4 open beta out?
Diablo IV launches this June for PC and consoles simultaneously, and there will be two separate beta periods leading up to the release. Two betas will be available; one will be open to everyone, while the other will be exclusive to people who pre-ordered the game.
How do I get the open beta for Diablo 4?
Visit diablo.com/beta and sign up for a Battle.net account there. Choose your game system and region (if applicable) from the drop-down menus, then enter your code. Please double-check your choices before hitting the "Redeem" button.
Is Diablo beta over?
Everyone can participate in the open beta from March 24–26, but those who pre-order Diablo IV on the Xbox Store will have access to it from March 17–19.
Will Diablo 4 be free to play?
Diablo 4 will be available to purchase and play with in-game microtransactions in the summer of 2023. If deadlines are met, Diablo 4 can succeed in a market where free-to-play live-service games supported by microtransactions have taken over the top ranks on Steam.