Blizzard Entertainment revealed Thursday that an unexpected third beta test for Diablo 4 would take place before the game's June 6 release. For a "server slam" event, the next Diablo 4 open beta is scheduled from May 12 to May 14.
Although the game won't be released for another month and a half, Blizzard is still offering the two beta weekends initially scheduled for March. Notably, this weekend also marks the release of The Legend of Zelda: Tears of the Kingdom.
The revised release dates were disclosed near the end of a Thursday Diablo 4 developer update livestream. The beta will run from May 12 at 9 a.m. PDT to May 14. Players will have access to all the beta awards from past beta weekends, including the wolf puppy backpack.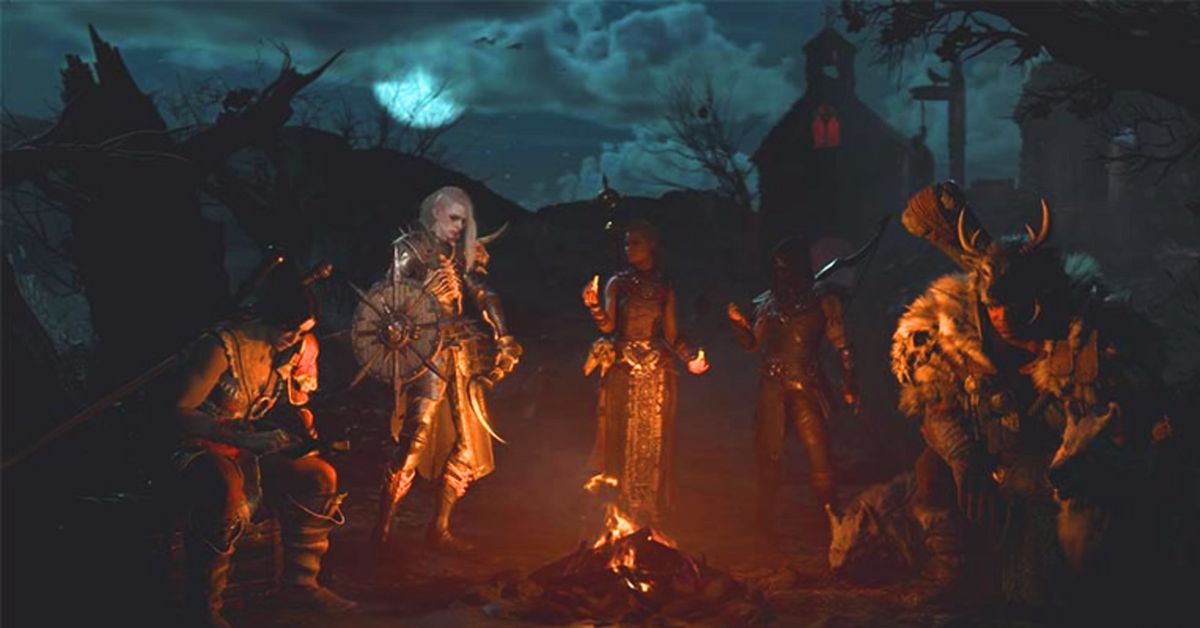 Level caps will remain at 20, and Blizzard promises that the upcoming test will consider feedback and balancing adjustments from the previous betas.
Progress made during earlier beta weekends won't transfer to the May beta, and that progress won't move to the launch. Players will be able to level up to level 20, but after that, they will no longer be able to earn ability points, while they will still be able to purchase items.
Last but not least, the Legendary drop rate has been modified to correspond to Diablo 4's first release. A Diablo 4 Twitter account suggested a second beta phase on Wednesday, quoting a player saying they "need more Diablo 4 game time."
That can be arranged… https://t.co/PAqUDg7Cmu

— Diablo (@Diablo) April 20, 2023
Blizzard Entertainment then began to make more specific references to another trial period. Adam Fletcher, the manager of worldwide community development for Diablo 4, then added a shifty eyes emoji.
The Diablo 4 beta attracted a lot of players, resulting in "lengthy queue times" for those attempting to access the game's servers. Before the official release, a stress test will probably involve the same problems during the next beta stage.
Read up on the most recent Diablo 4 updates and information right here!
The open beta client is again accessible through the PlayStation and Xbox Stores and directly from Blizzard for PC users via Battle.net. On June 6, Diablo 4 will be available for purchase on Xbox One, PlayStation 4, PlayStation 5, Windows PC, and Xbox Series X. Diablo 4 will be available to pre-ordering players as early as June 1.
Frequently Asked Questions
What is server slam Diablo 4?
The Server Slam is Blizzard's attempt to put Diablo 4's servers through one more stress test before the game's official release, as you can presumably infer from the name.
What is a server slam?
On the PS5, PS4, Xbox Series X|S, Xbox One, and PC, the Diablo 4 Server Slam will occur from May 12 to May 14. This aims to stress test the servers and evaluate if they can manage a large number of players wanting to log in. It will be free for anyone who wants to play.
How to play Diablo 4 beta?
You can freely download the standalone Server Slam beta client on your preferred platform if you pre-purchase the digital version of Diablo IV for PC or directly from your Xbox or PlayStation.